5 Elements of Modern Industrial Design For Office in Year 2021 | rekatone.com
Apart from featuring decorative touches, modern industrial design will also give contemporary and classy vibes to the office.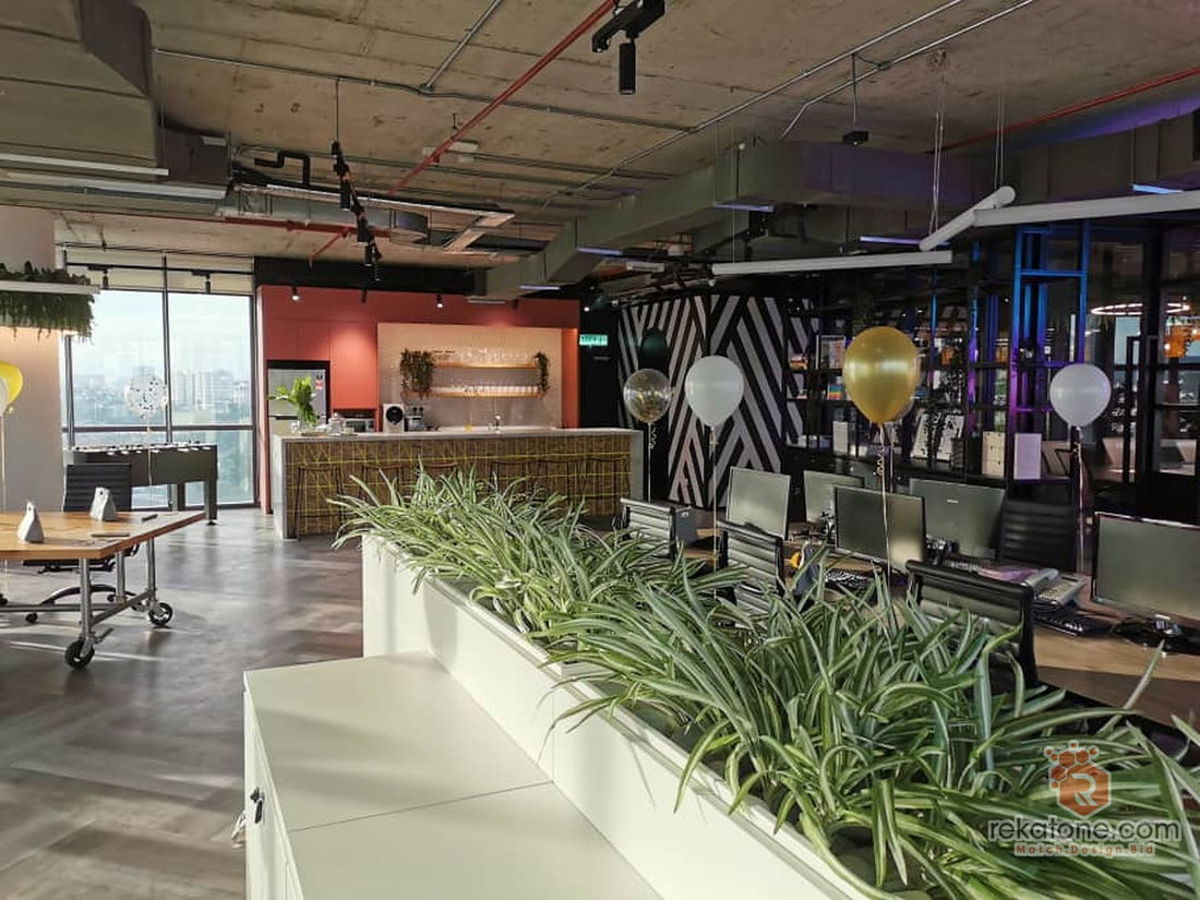 An attractive and elegant office design will provide comfort for a person carrying out daily tasks in the office. One of the most trending designs is modern industrial design. Apart from featuring decorative touches, modern industrial design will also give contemporary and classy vibes to the office. Thus, for those interested, consider some of the following inspirations for modern industrial office design.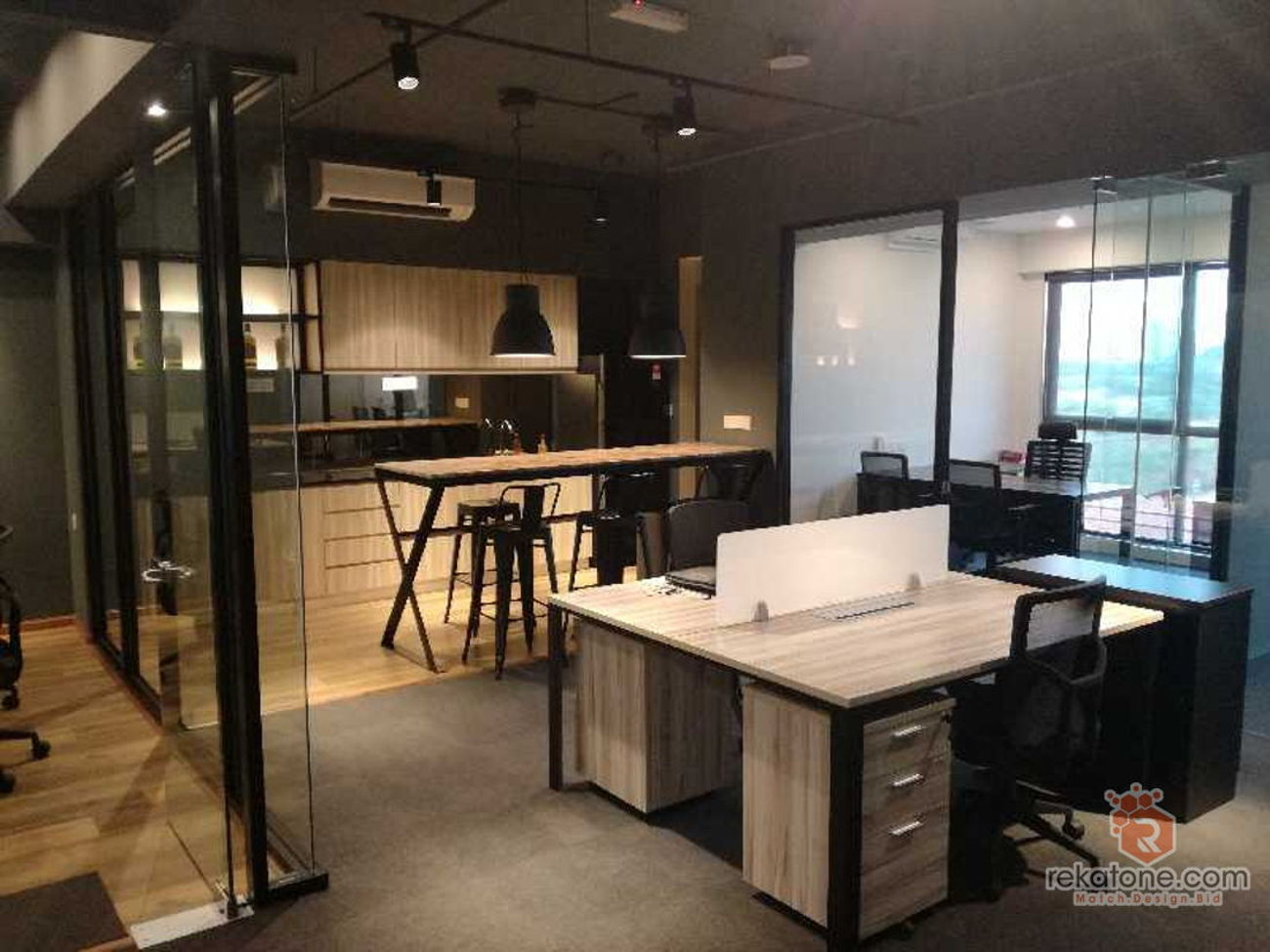 Glass and Wood Material as Dominant
Wood and glass are the perfect combinations in building an office with a modern industrial design. The wood itself is frequently used in industrial designs, while the glass is more familiar in modern styles. You can use wood for furniture such as tables and chairs and components of building construction, which are ceilings, walls, and even room floor. For the glass itself, it can be used as table surfaces and room dividers. Its transparency makes the glass reflect light and adds a wider effect to the room.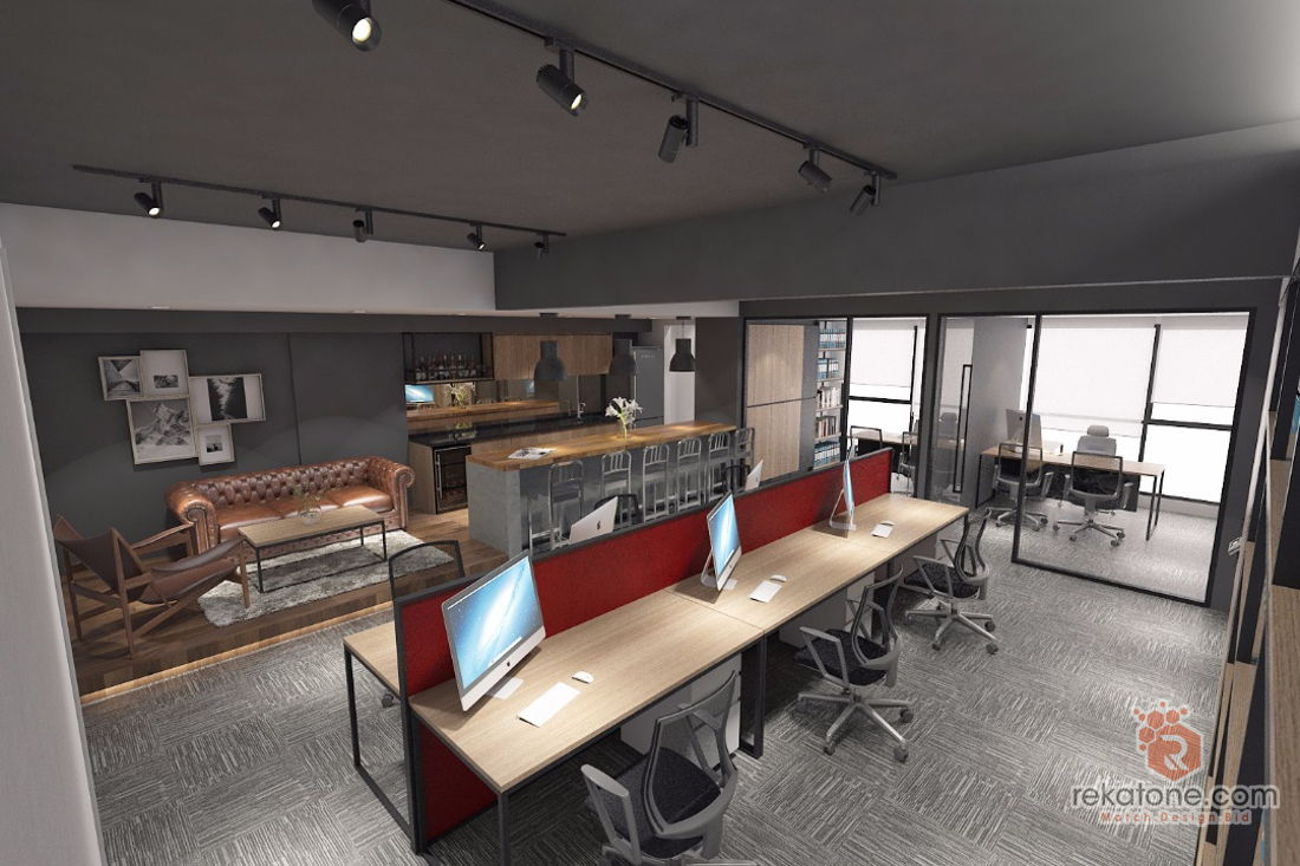 Glass Windows
The second element of industrial design is a huge glass window. This type of windows will allow sunlight to enter freely and illuminate the office space. From the inside, you can set your eyes on a refreshing outdoor view. To reduce the rays' heat from the outside, you may put a grill outside of the window or frosted window tinted to reduce the direct sunlight.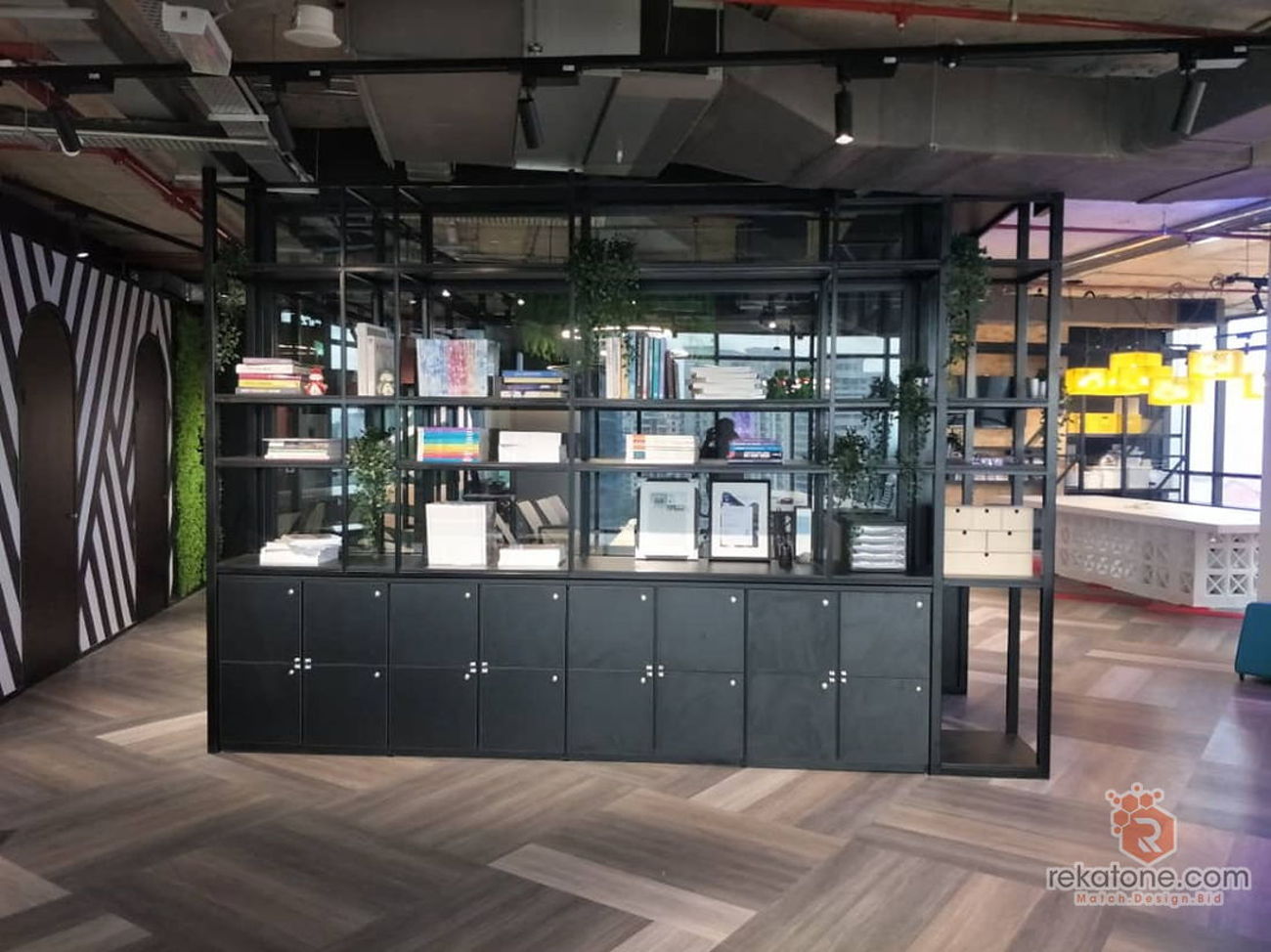 Domination of Dark Colours
The use of dark colors in an office will display a professional tone. In emphasizing industrial designs, you should choose furniture with wood colors of different gradients, from bright to dark. You can also use synthetic grass as the floor rug or as wall decor. Other than creating an exquisite scenery, synthetic grass will make the office look less gloomy. Another example, you may put some indoor plants in your office to provide fresh and pleasant air.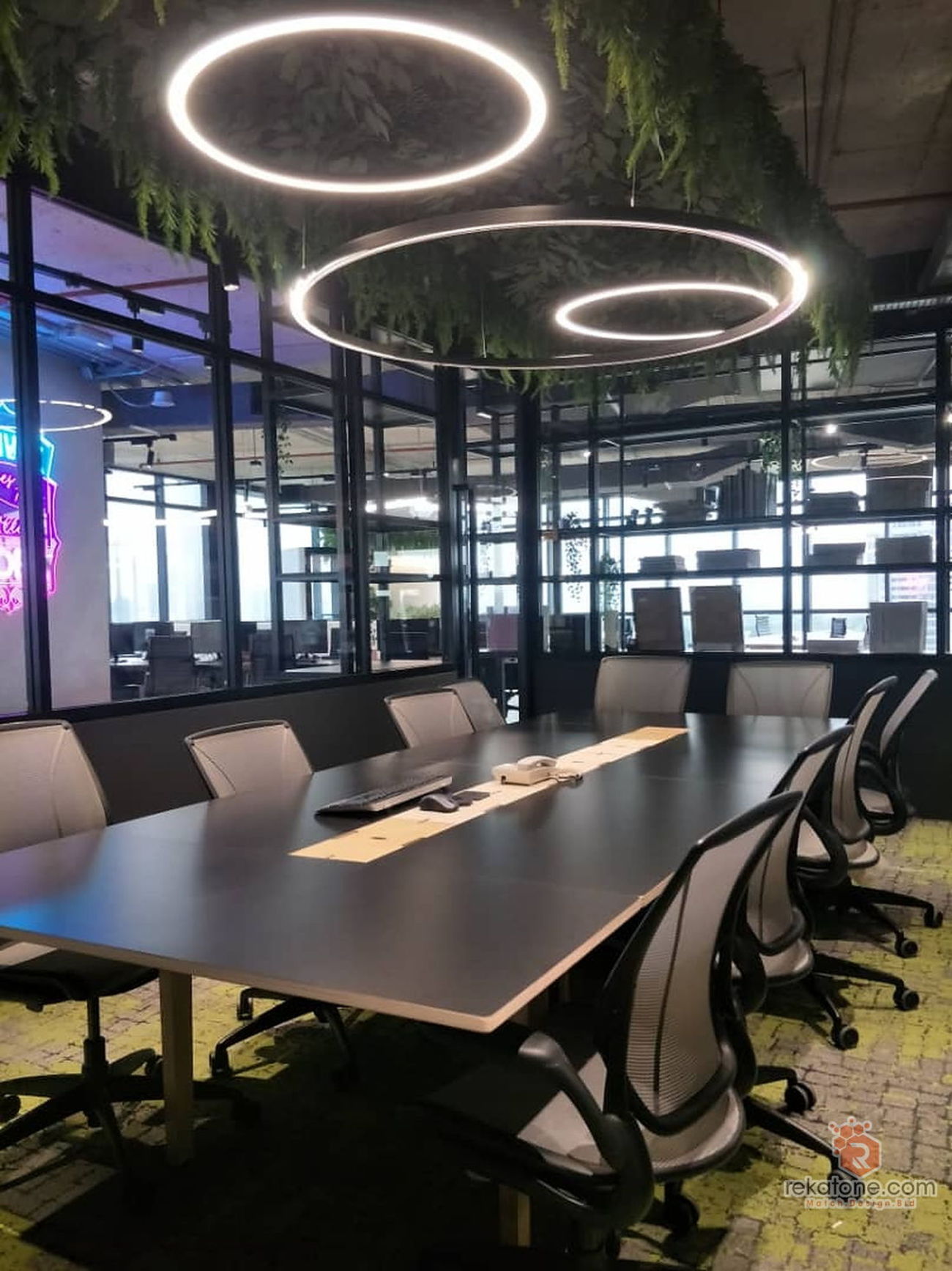 Ergonomic Chair Design
The choice of furniture plays a vital role in realizing the visualization of industrial and modern effects in an office space. For instance, an ergonomically designed chair that is designed for the wellness of your body. The materials used for the chairs are comfy yet still stable enough to support your body incredibly. Black and brown, is the colors that dominate ergonomic chairs, blend well with the office's interior design which theme of modern industrial style.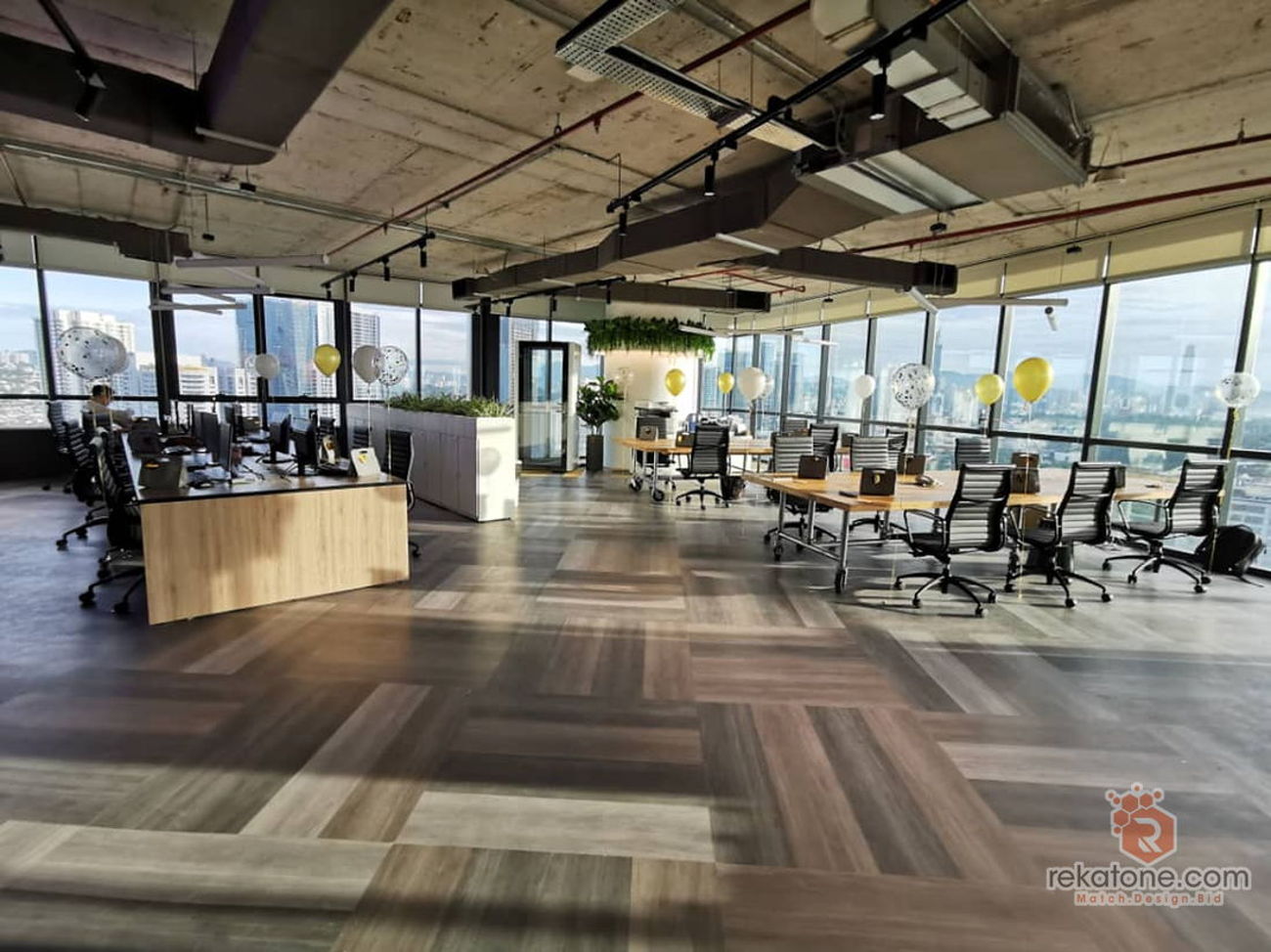 Open Space and High Ceiling
The concept of modern industrial interior design is typically used for rooms with open space plans. The room is rendered without partitions, the ceiling is raised, and the building's framework or arrangement of pipes remains visible. If space is to be made up of two floors, the split-level concept can be used so that space still feels spacious.
Hopefully, the above five essential elements that we share will provide a more precise understanding and help you be more confident in choosing your office's best interior design.