Great Home Modern Interior Design for Bedroom in Malaysia | rekatone.com
Our bedroom is always where we go to unwind and get away from regular day to day existence battles.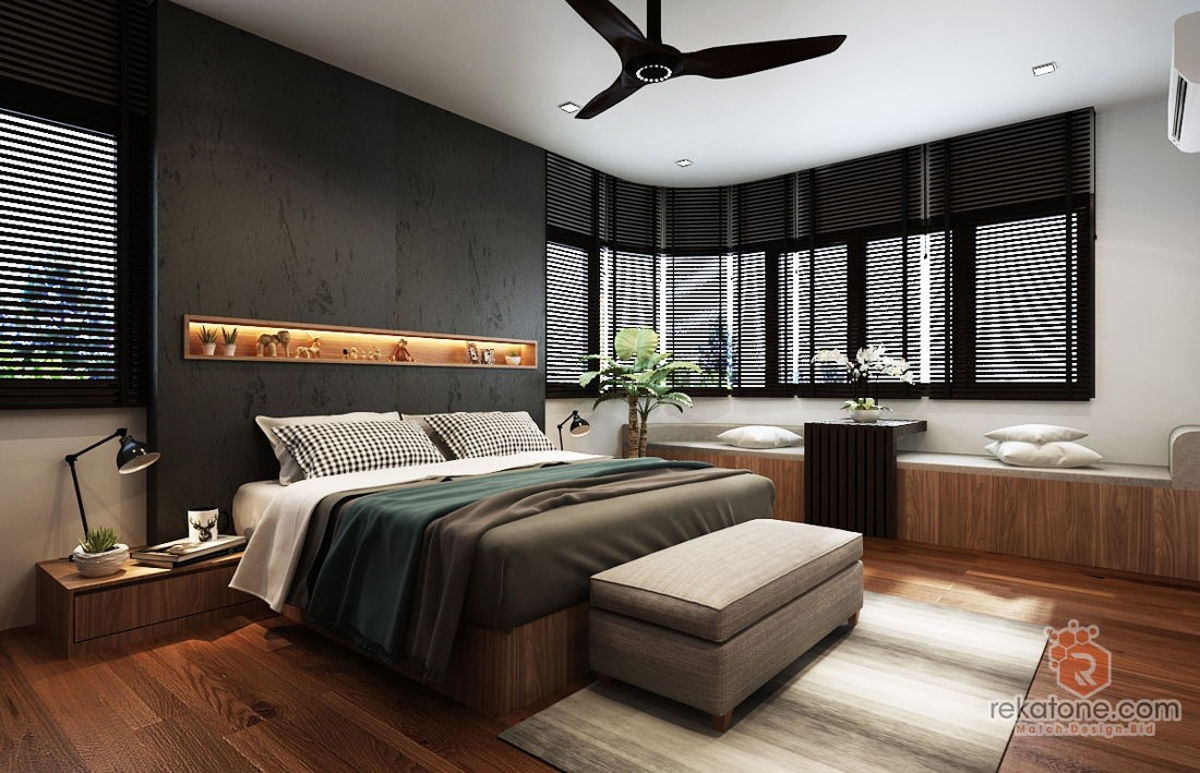 photo credit: ZCube Design
We are carrying on with occupied lives, offering time to family, companions, and work. Hence our bedroom is always where we go to unwind and get away from regular day to day existence battles. The bedroom design astutely is vital since it's where one goes to unwind and feel contained.
Let's go through how each bedroom design suits your desires and needs.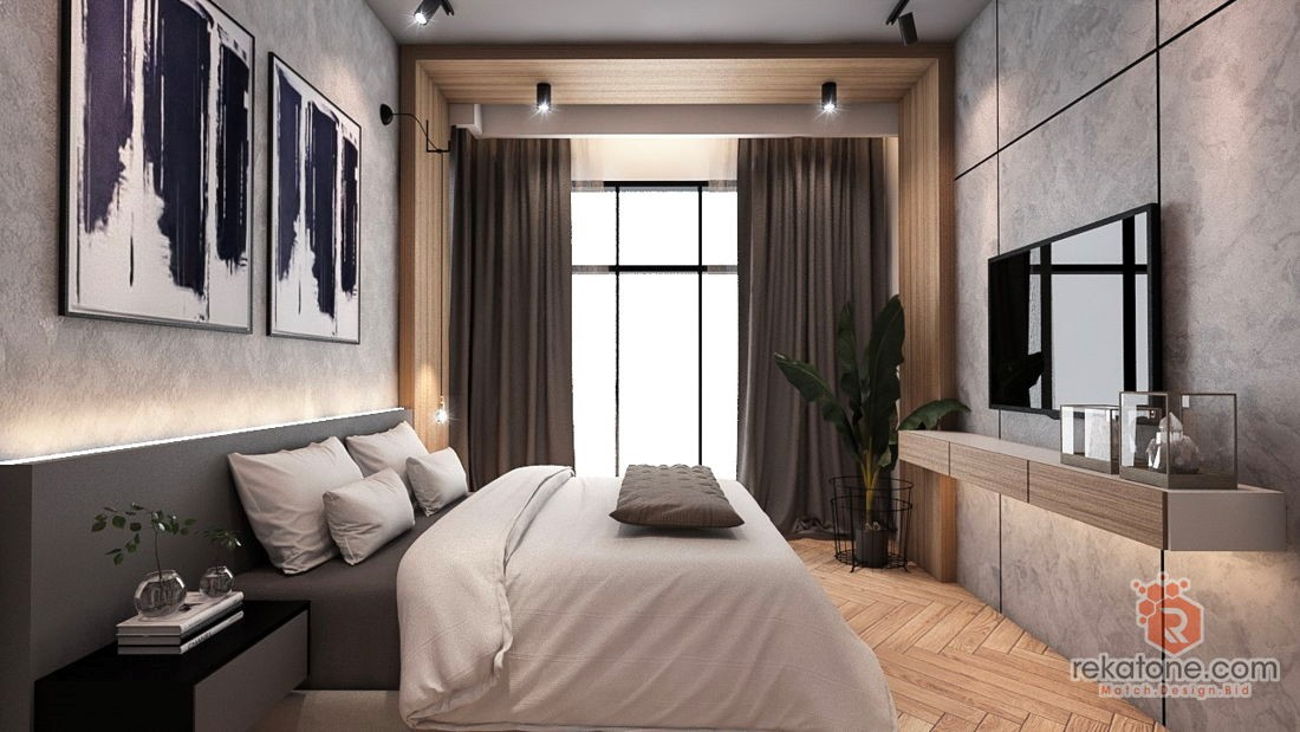 1.

Simplicity
Modern minimalist interior design, since you know, is capable of becoming a competitively preferred design on the market. More modern houses apply simplicity to designing for their interior design and furniture that suits the modern style for this contemporary bedroom interior design. Furthermore, another benefit for this modern design is that it devotes a huge number of square meters to free spaces, without furniture or ornaments, capable of creating an atmosphere of a large minimalist bedroom interior design.

2.

Light colours, warn furniture
However, we have seen the modern bedrooms interior design in light colours, with warm furniture and decorations, have been gaining prominence nowadays. This kind of room that we always enjoy has given way to a blend between contemporary interior design and classic interior design. We see how the two types seen today in all the interior design magazines, along with the minimalist designs that we mentioned above, are.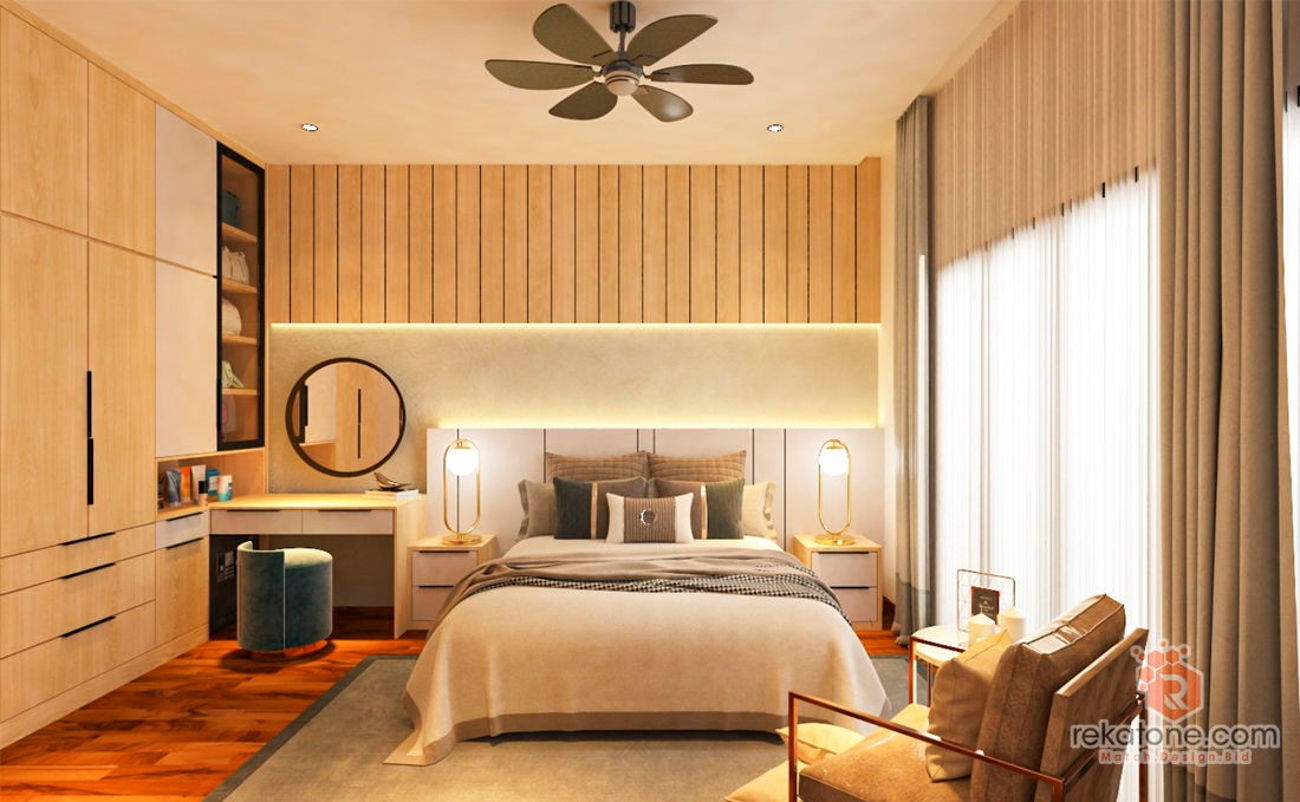 3.

Wooden furniture
The use of wooden will warm up the streamlined luxury interior design features for this space. Modern houses with bedrooms furnished in a Modern Nordic interior design, where wood and white, along with a great range of materials, are presented to form warm and very comfortable spaces, are trendy today.
If you were to select a design for your room, what would you choose from all of these? We will help you evaluate your preference by selecting a style that's perfect for your home interior design.