HOME IMPROVEMENT: Ultimate sofa trend guide for luxurious home design in Malaysia | rekatone.com
Five (5) of the most vital elements to choose your sofa for modern luxury interior design living room in Malaysia.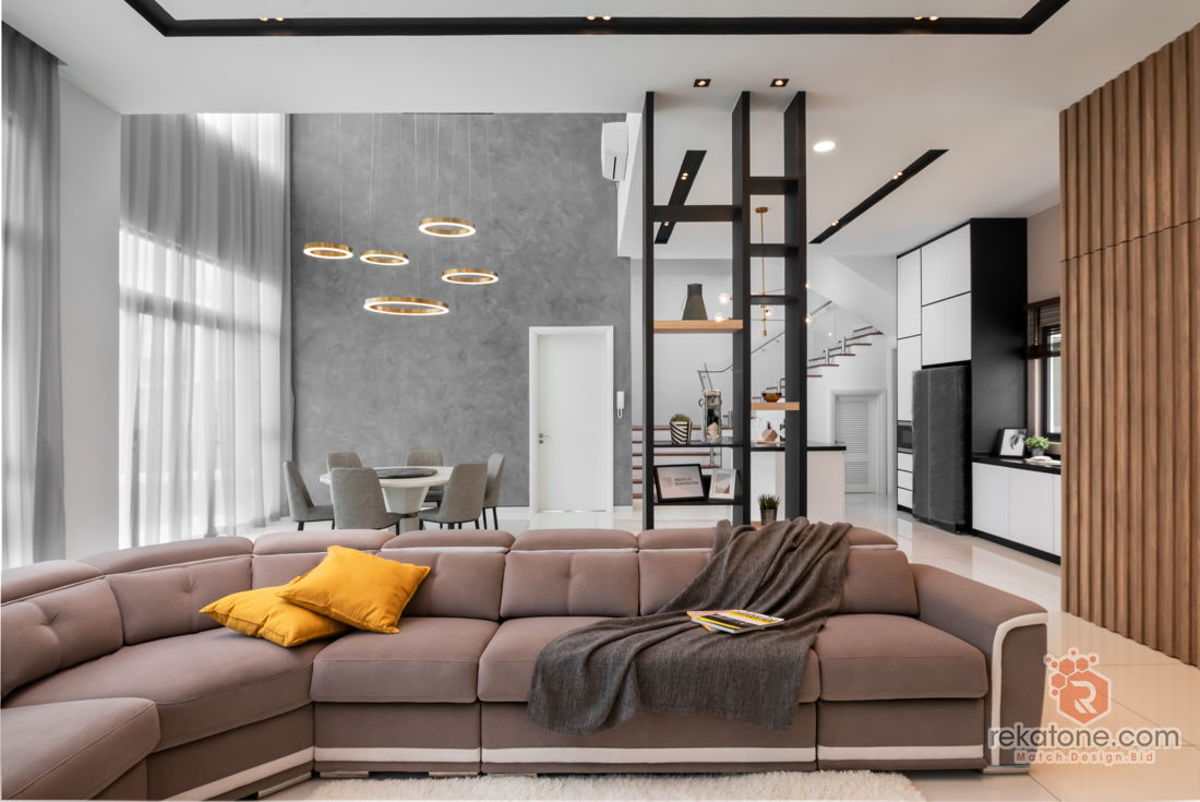 Buying a sofa is an important step when decorating your luxury house interior. The sofa is usually the focal point in the living room, and there are many aspects to be considered before deciding on the latest interior design on it. We have chosen five (5) of the most vital elements and left you to find out the ideal for your modern luxury interior design living room in Malaysia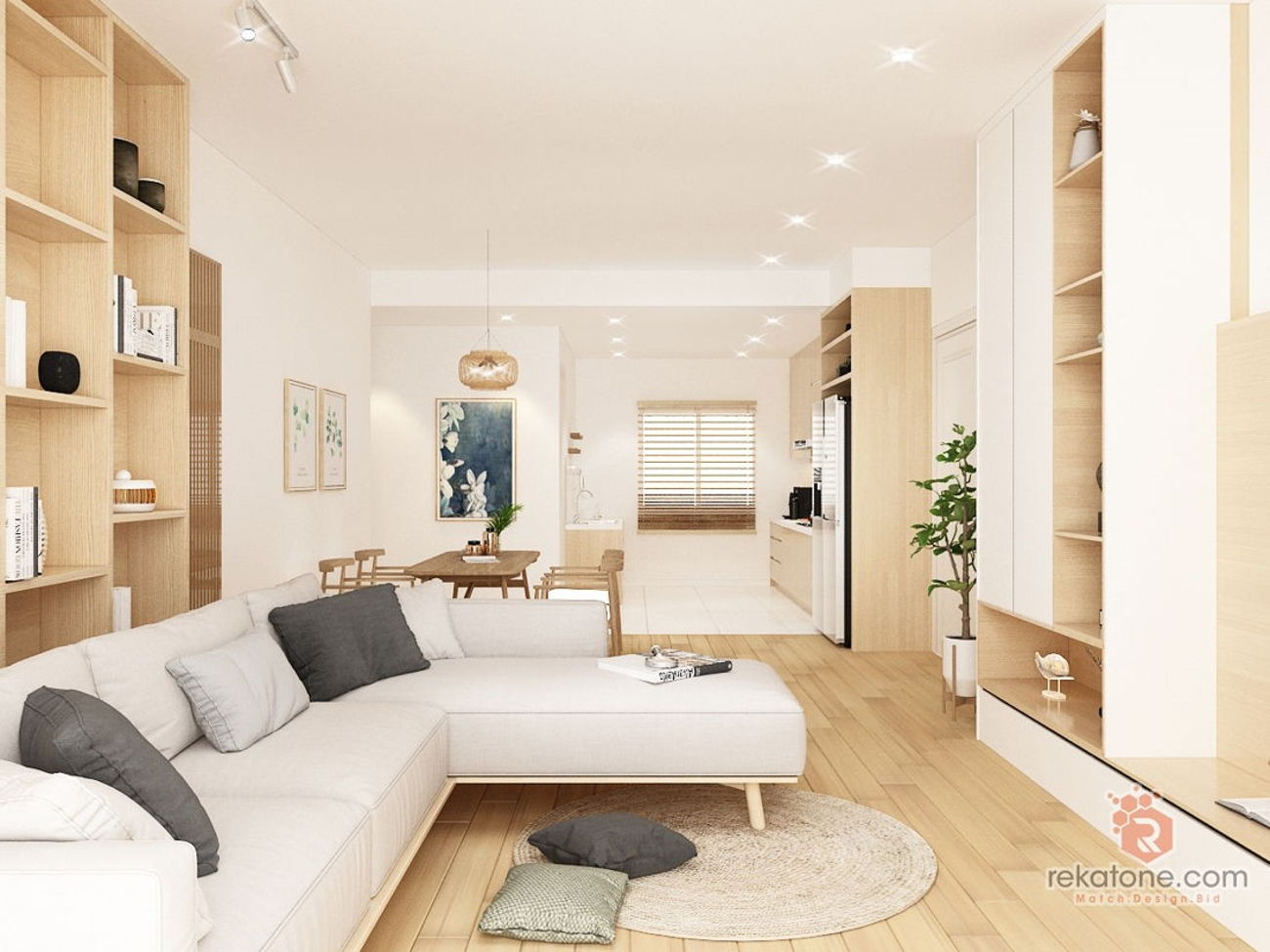 1. Colour
The colour of the sofa is significant for the modern luxury interior. It connects the entire décor of the modern living room interior design. If you are not sure where the sofa will be used or if it stays there for the entire time, it is better to choose a neutral colour that is convenient for every different area and decorations. However, if you favour a specific colour, you should not be afraid to use it for your home luxury interior design.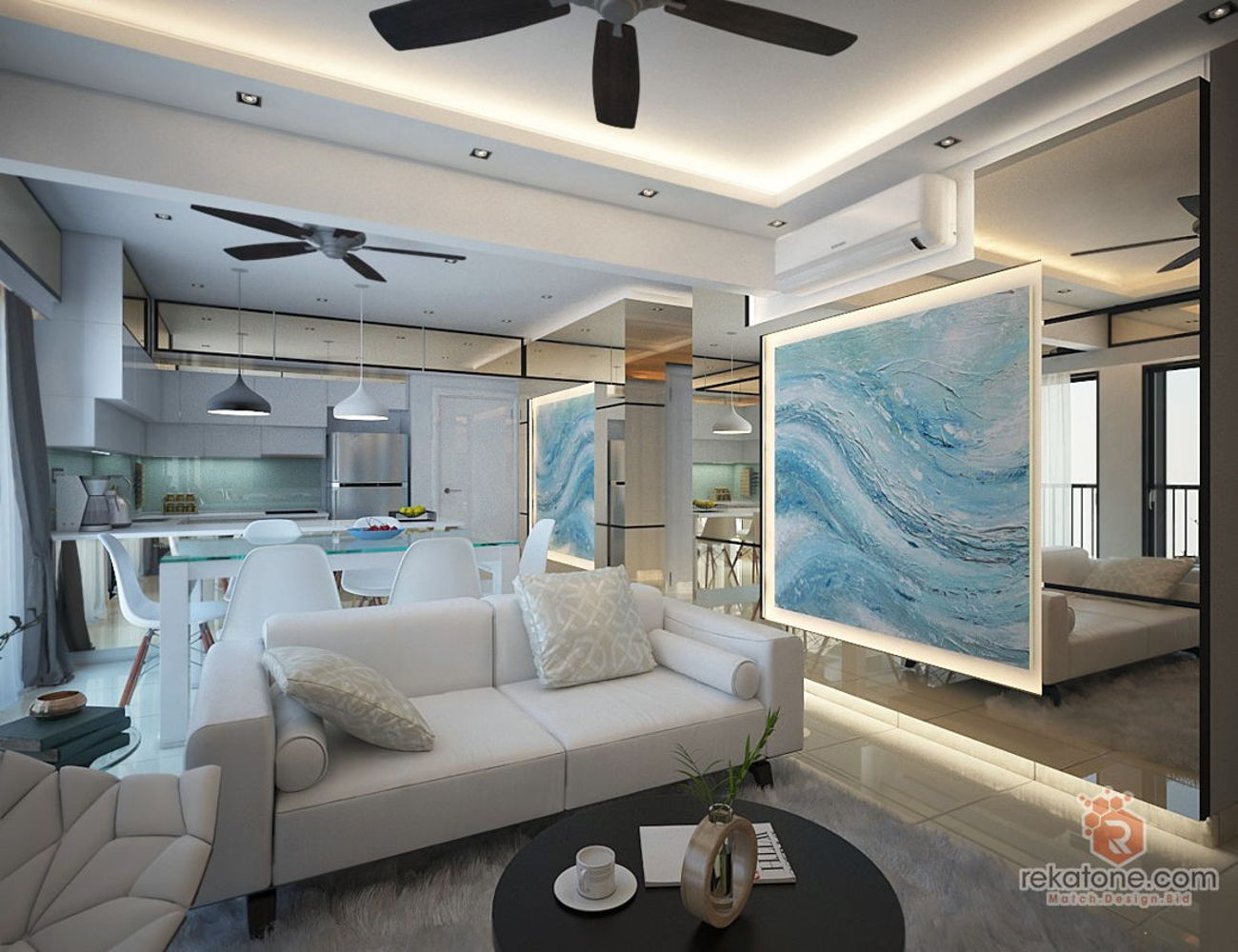 2. Size
The colour is significant, but it should fit the size of the sofa for your living room to make your luxurious interior design stand out even more. Having a sofa in your favourite colour but it is either too small or too big for your house will only leave you in vain. Hence, the size matters too. It should be perfect for your home, which means it must not be too overwhelming or bulky, especially for the SOHO modern home interior design, which has the limitation of space.
3. Shape
Assuming the colour and scale is appropriate for the style of your luxurious living room design, let now focus on the shape of the sofa. Try to imagine how the sofa you are looking for will fit in your room. It is crucial to have a shape that fits your décor. You may use, for example, transitional sofas or modern sofas that are ideal for luxurious homes such as mansion interior design, bungalow interior design.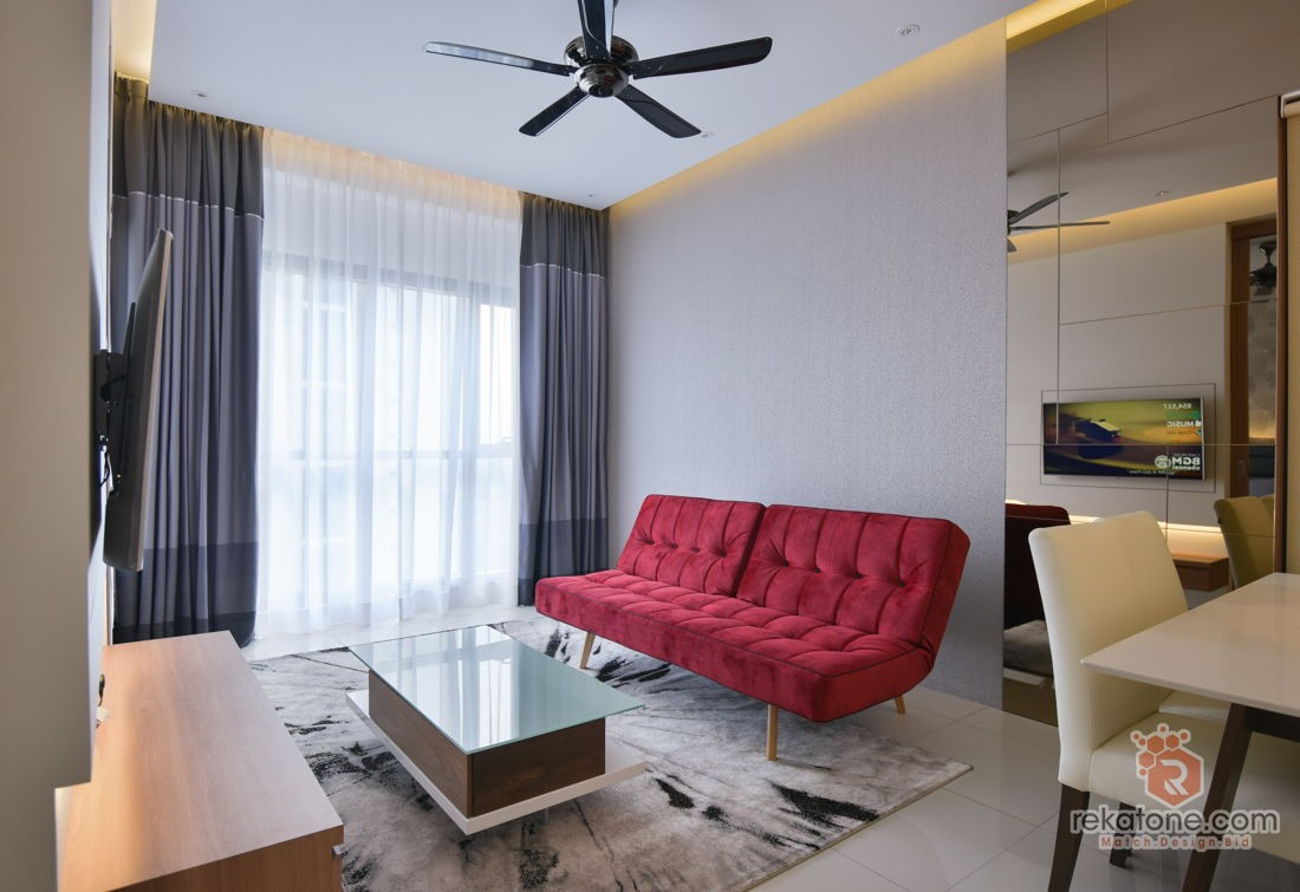 4. Material
The material of the sofa is also as important as the others. Some fabrics, such as silk or velvet, will make your sofa look sophisticated and glamorous. In contrast, other types of fabrics can give a more casual or rustic luxury interior design look. Determine the effect you want on your sofa and the way you want it to affect your interior design.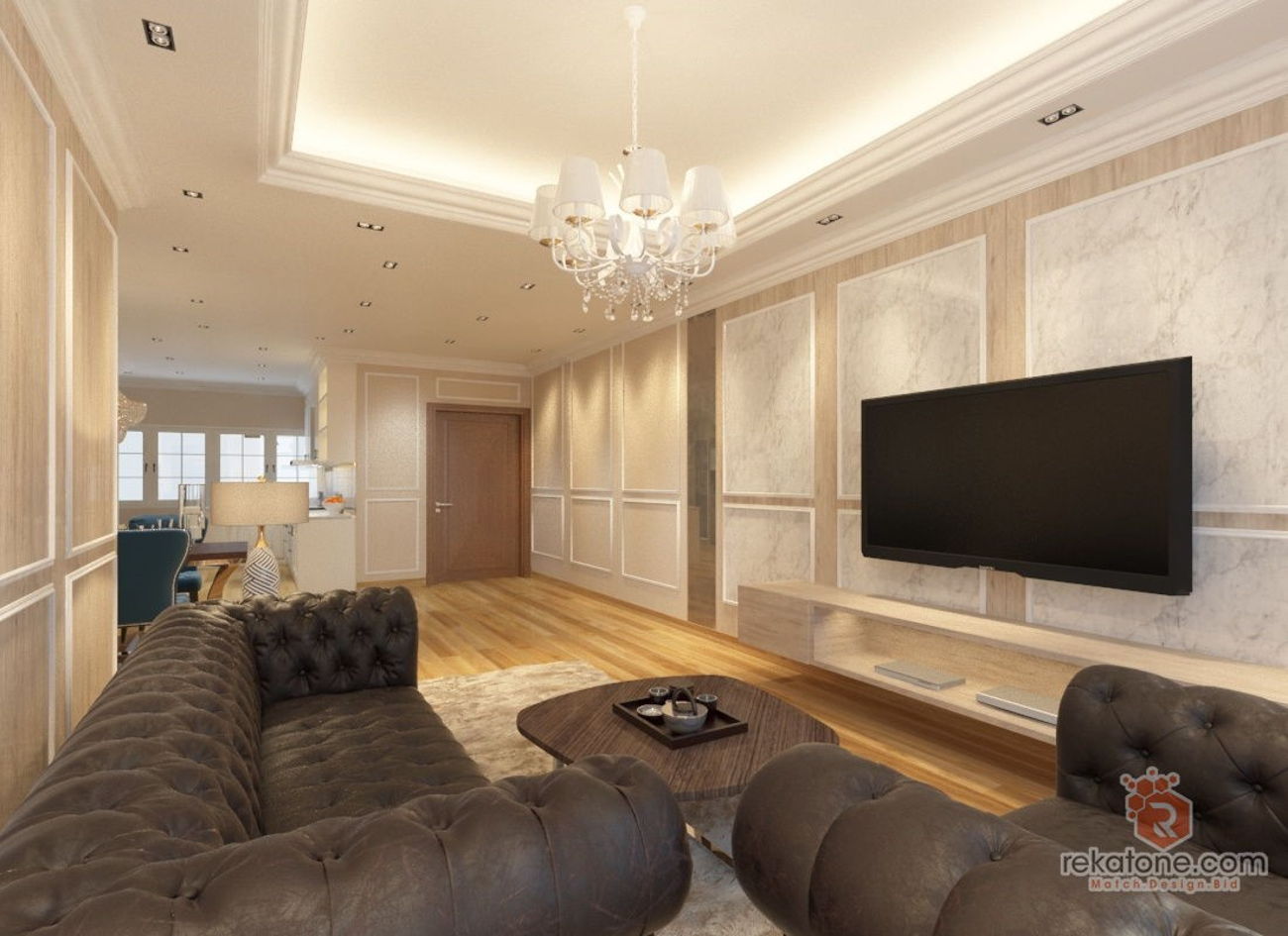 5. Comfort
Of course, having a comfortable sofa will make a difference in your home interior design in Malaysia. Do not be fooled by something that looks good because it also needs to be comfortable. Foam or sponge is an essential substance for the comfort of a sofa. You should therefore pick a good quality density foam model of sofa which is more durable.
Make the final choice based on all the tips that have been shared by our interior design experts. As a consumer, the wise choice is to buy quality furniture at cheap prices. Make sure your sofa expenses in the living room interior design can provide value returns for the long-term.