How to design a welcoming Airbnb interior design | rekatone.com
Designing the interior of your Airbnb is an investment rather than an expense. For Airbnb hosts, when you decide to offer your home to guests, you must ensure that you create a favorable impression.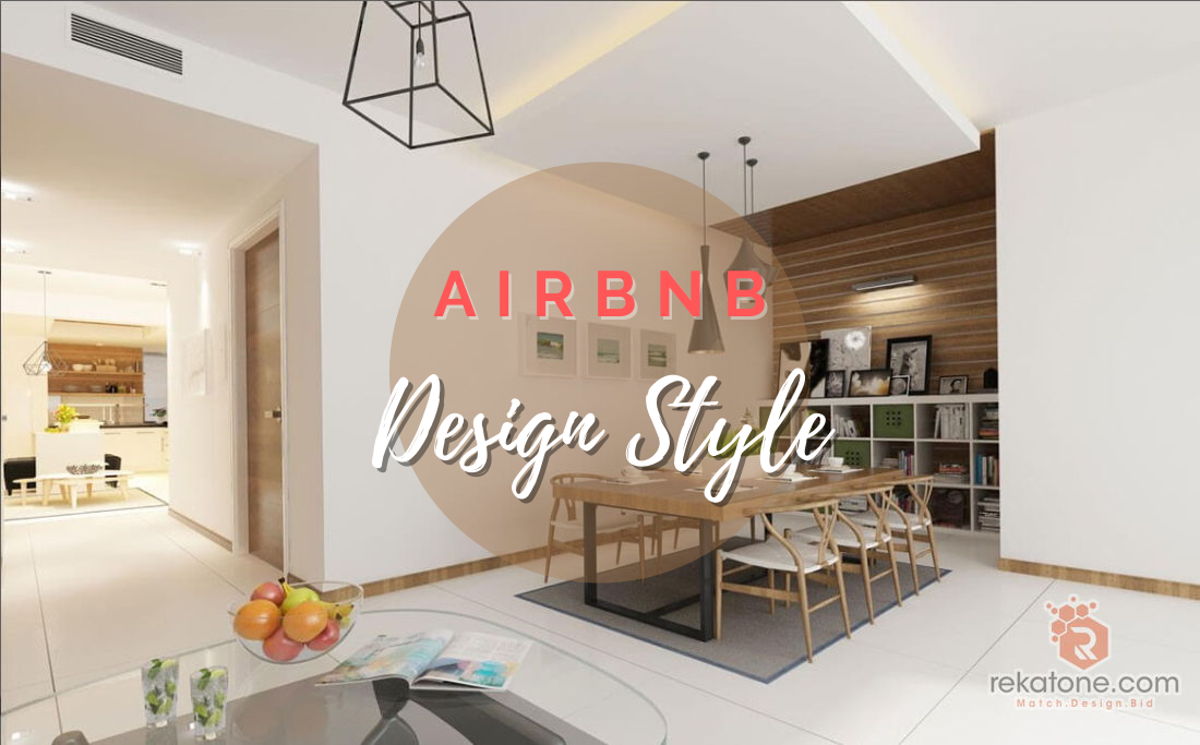 Photo Credit : MSQUARE CREATION
Your guest might be looking for a setting that provides everything they require while on the trip. It has the potential to bring more people to your listing and inspire more reservations.
Here, we've listed the ideal tips for styling your Airbnb and creating a welcoming environment that will attract more guests and ensure a positive guest experience every time.
1.

Target Guest
When creating an interior design for your Airbnb, it's critical to consider the requirements of your target guests. Begin by researching the most common visitors to your area and deciding who you want to attract: couples, families, business people, workers, budget travelers, groups of youngsters, or luxury vacationers. This should be done before you begin looking for furnishings since the type of guest you choose will influence both the design and the furniture options.
2.

Designed for Comfort
Firstly, you want your visitors to feel as if the space was designed with their requirements in mind. Make sure there are enough towel hooks in the bathroom to hang extra fluffy towels or place an ottoman in the lounge for tourists' tired feet after a day of sightseeing. Provide guests with everything they'll need for a memorable trip. Each room should include essential things, tools, and features that help guests feel comfortable and allow them to do everyday duties with ease while also maximizing their enjoyment. Do they feel more at comfort? Do they feel at home? Guests prefer Airbnb because the spaces are special and make them feel comfortable and feel like staying at home. When traveling to new places, the guest should choose Airbnb which is welcoming and homelike.
3.

Bedrooms
One of the most important strategies to ensure you obtain 5-star reviews and become an Airbnb Superhost is to provide comfy bedding options, sheets, duvets, and blankets for your Airbnb bedroom. Ensure your beds are comfortable, if your bedding is weather appropriate, and if everything works for a guest in your home. It makes no difference if you have the most adorable Airbnb accommodation if your guests don't get a good night's sleep. It's simple and inexpensive to furnish your Airbnb sleeping quarters with entire bedding sets. Extra accessories, like cushions and rugs, can be added to these pre-matched sets. If you're designing multiple bedrooms, purchasing two bedding sets in the same color scheme but with distinct patterns allows you to mix and match linens and accessories between those rooms for a unique look.
4.

Floor Matter
Think twice before listing your house on Airbnb if it has old stained carpeting on the floor. Focusing on the floors is one of the important things you can do when it comes to the interior design of your Airbnb. Purchase aesthetically pleasing bathroom tiles. Remove the carpets and refinish the hardwood floors. Alternatively, you may spend your money on some lovely rugs. Guests are concerned about what is beneath their feet when staying in a holiday rental. Make it appealing.
5.

K

itchen
The kitchen is a must-have for them because they are on a tighter budget than hotel visitors. Because of the convenience, Airbnb is frequently preferred over hotels. A kitchen and utensils are part of that. Having some pots, pans, and cutlery for guests to cook with would be very appreciated. As a result, make sure you have some on hand, which would be even better if you added some oil, salt, or sugar.
6.

F

eature items
Set up a coffee machine for your guests in the unit. The guest will be even more thankful if you leave a note next to the machine explaining how to use it, which you can also include in an Airbnb message. Also, a hairdryer and iron are affordable, and having them in Airbnb shows that you have thought of the small details that could rescue a guest's day. Many visitors are in town for a wedding or other formal function, and iron will assist them in de-wrinkle their luggage clothing.
Are you planning to design your own Airbnb? These are the units that our professionals designed. We can also provide consultation and help you save money on your interior design by using eBidding. To get to know more about our service, click here to get a free quote.