Interior design for Malaysia small dining rooms | rekatone.com
Look at these dining rooms in Malaysia that our local interior designers have beautified in each interior design style.
The dining room is a place that gathers your family, guests and yourself to enjoy meals and the moment together. This results that a good interior design structure within the space is genuinely significant to create these precious moments.
In Malaysia, condominiums and apartments are the types of properties that increase their popularity today. However, these properties might have limited space and cause homeowners often concern more about the functionality of the dining area than the design.
Let us make use of these small dining areas by setting up interior design styles to make the space look appealing and functional, too. Look at these dining rooms in Malaysia that our local interior designers have beautified in each interior design style.
1.

Modern based dining room
The modern design considers the most popular choices for small properties in Malaysia when it comes to interior design and renovation. If you're a person who would like to apply earth-friendly materials into your dining room, then modern design is the perfect choice for you. With its features of being clean, simple, modernist and play with natural materials, this design movement will bring comfortability to you and your loved ones. Aside from getting your interior design style for your dining room, the choice of furniture plays an important role in giving a finishing look.
2.

Contemporary based dining room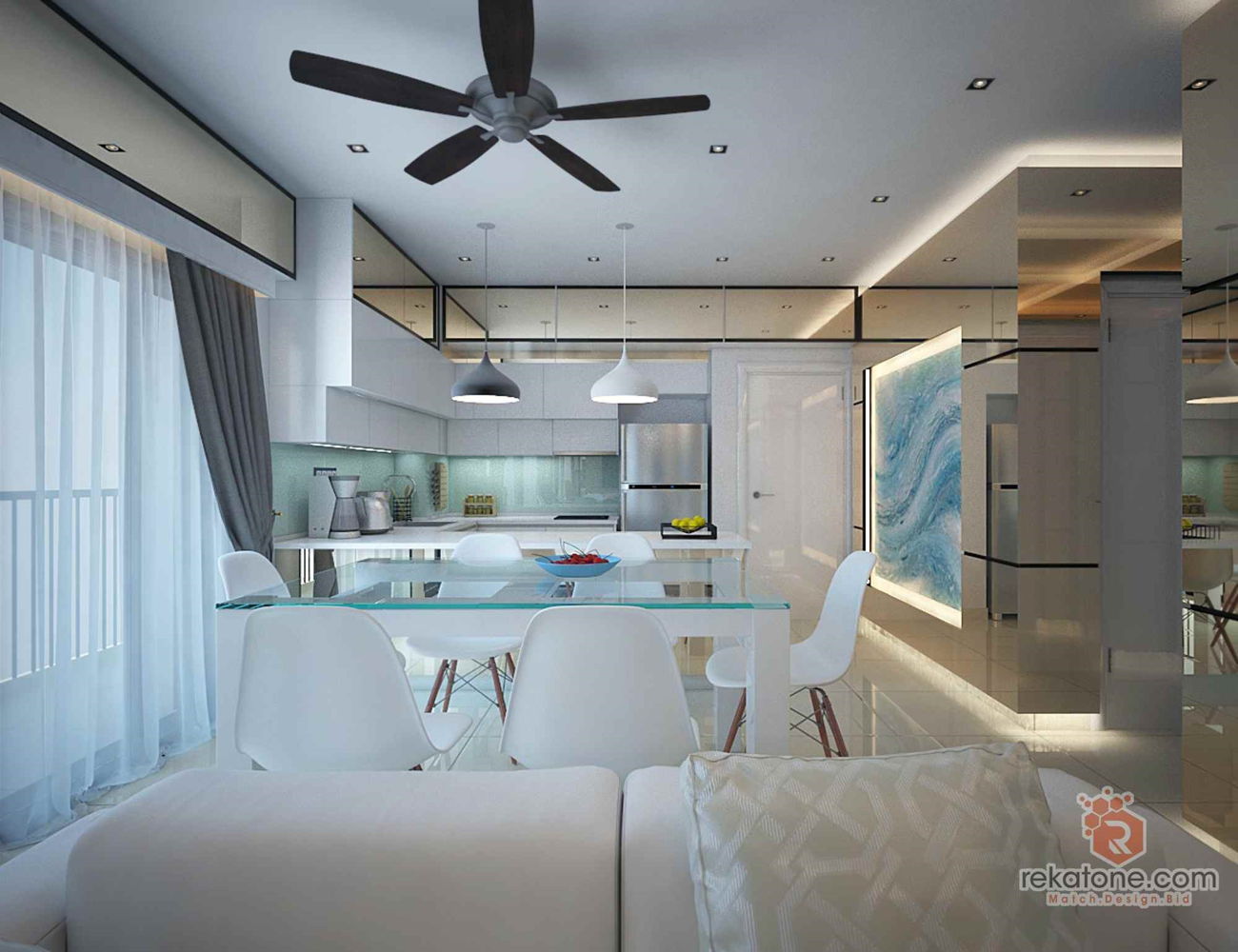 Each interior design style has its beauty and performance, it is also presenting a different sensation depending on the style. In case that you're uncertain about your choice in style, setting up a contemporary design would be a good choice for your small dining area as this design movement borrows elements from many different design styles to create a clean and simple interior. Taking this style helps in creating a welcoming environment that makes you and your loved ones feel great when dining in.
3.

Scandinavian based dining room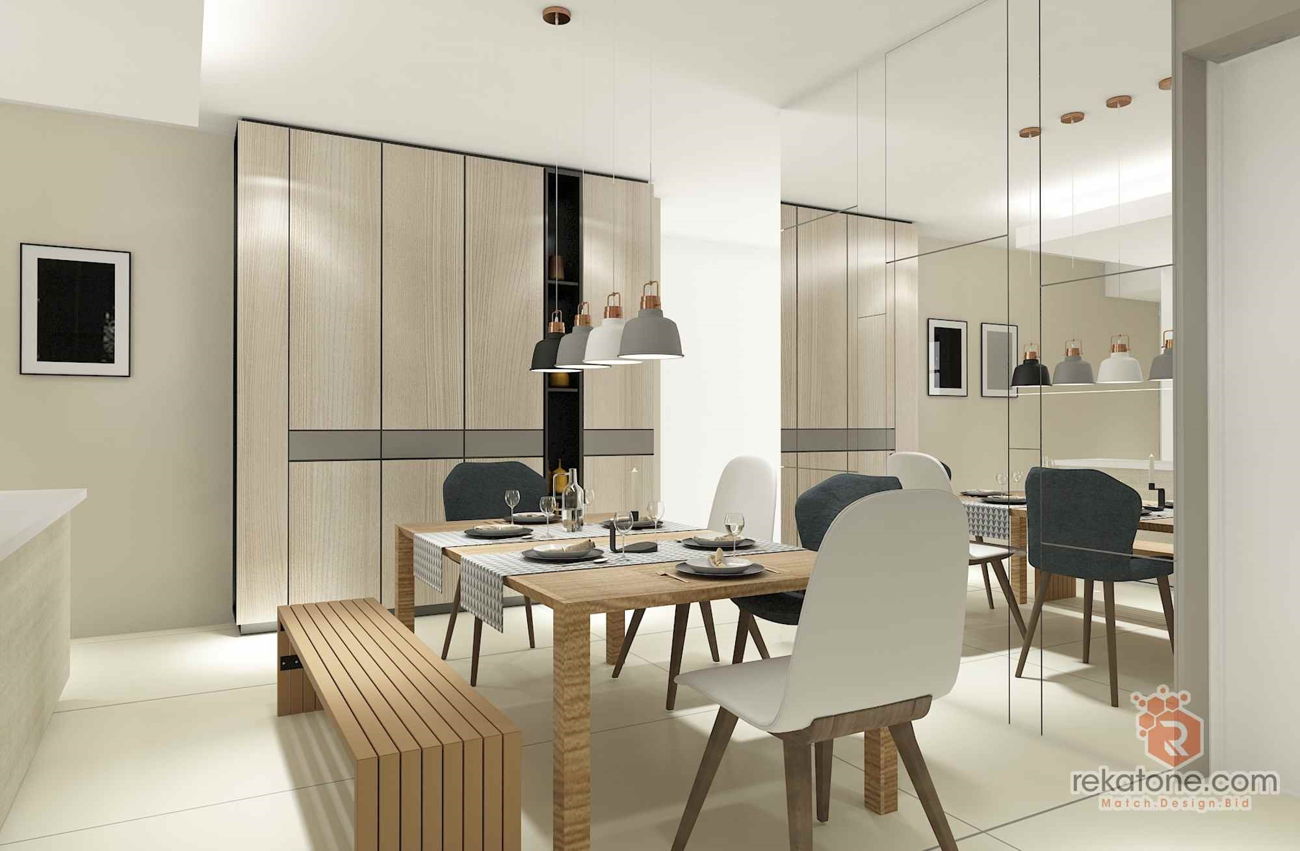 A dining room gives an impression when you're inviting guests to dine in your home. Thence, the design of the dining area is as significant as you think. Another home interior design that we recommended is placing in Scandinavian interior. It is an interesting interior design style that combines the old and new trends within the space which makes this approach quite favorable among young adults in Malaysia. Taking this design movement helps small dining areas appear to look spacious which is an ideal interior design style for small spaces. Most importantly, the style brings comfortability and this helps in giving a good sensation when having meals.
4.

Classic based dining room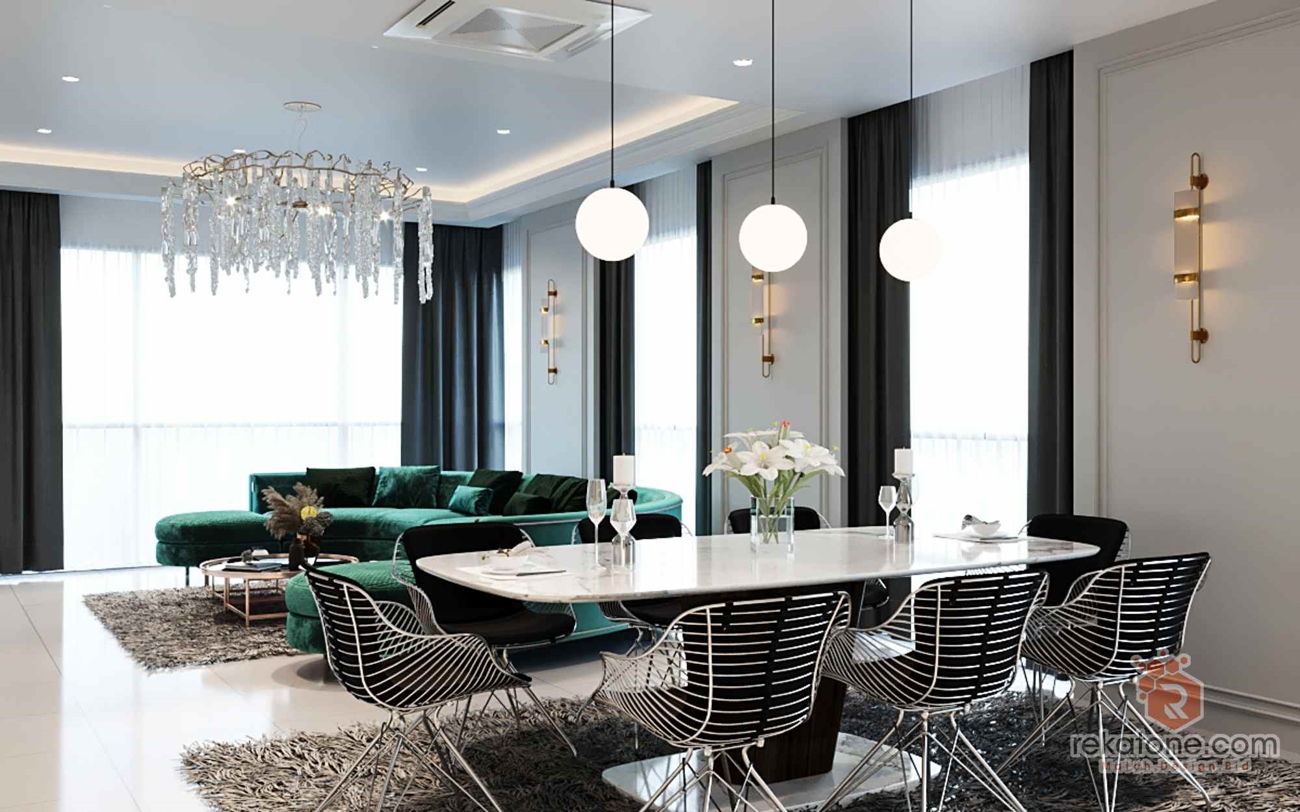 A small dining area could be a difficult task to design. However, it is not a reason to overlook the importance of the dining room interior design. If you're fancy with European culture, the classic interior is the choice for you. The detail of the materials to achieve this design movement makes classic interior design the most expensive style of all. It appears to create the space to look elegant and classy. You don't need to have a big space to place in this design movement, small space of dining area also can boost up the elegancy and classic look, as well.
5.

Minimalism based dining room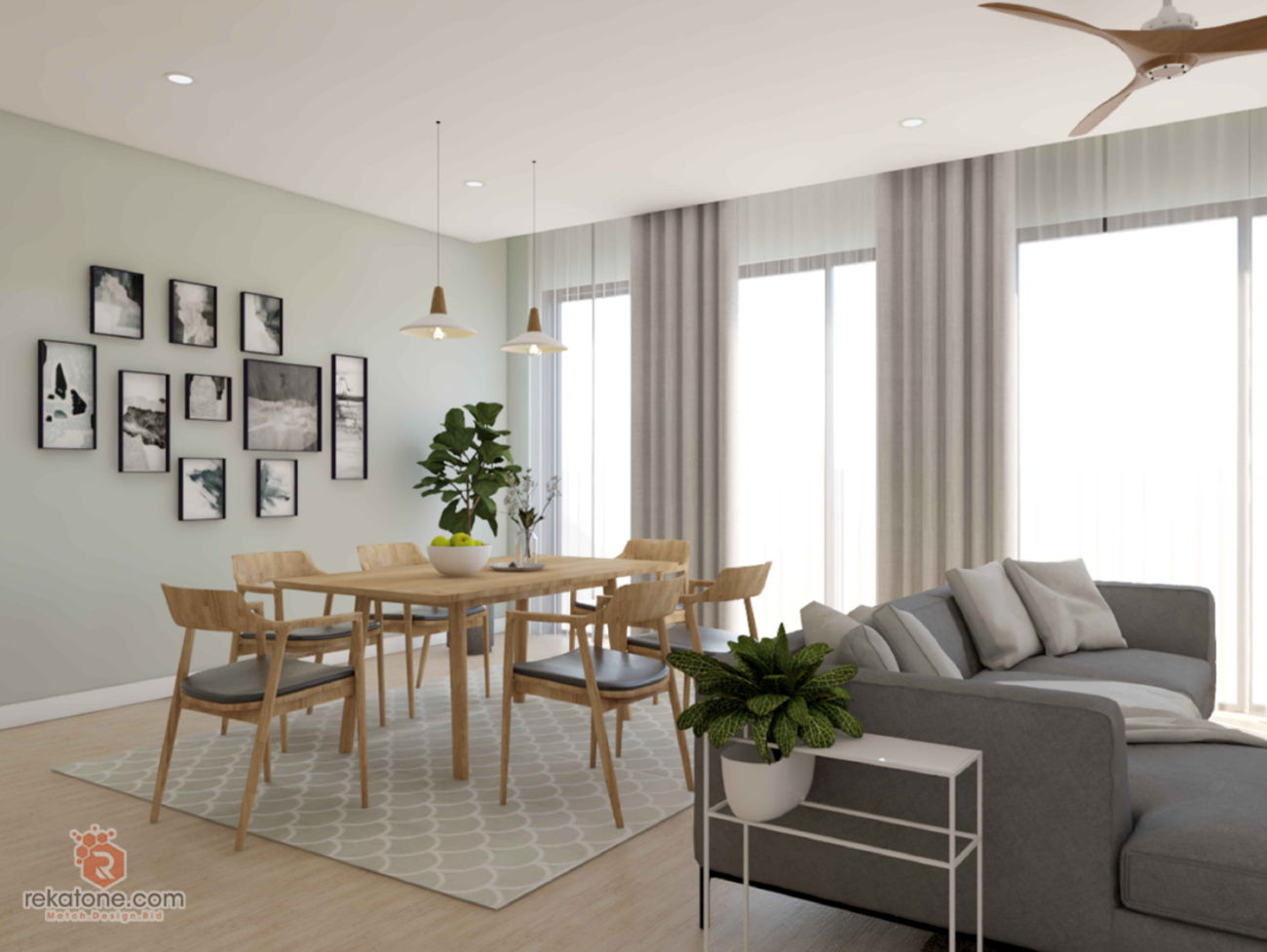 The dining room can be a place to discuss serious matters with your family or your guests. Consequently, the ambience within this space is in needs to be clean, clear and simple. We suggest going for a minimalism interior for your small dining room as it helps to improve comfortability and ease your mind. The best part of setting up minimalism design is that it is cost-saving in design and decoration which makes a perfect design movement for homeowners who are under a tight budget.
A small dining room will surprise you when you put effort into the space. Do not be afraid to seek for local interior designers as they will help in structure, design and advice for enhancing your small dining room.
Contact rekatone.com to beautified your small dining room area right now!