Malaysia home offices interior design year 2020 | rekatone.com
If you're planning to perform an enhancement for your home office, you're definitely in the right column to design your home office interior design.
Work from home is a new normal in the year 2020 as many believe that staying home is staying safe to prevent the spread of COVID-19. The home office is a function-able room that we put the least effort for enhancement in interior design and renovation. Most homeowners have transformed the space into a storeroom to place in goods and supplies previously. However, as work from home is a new normal in the present-day, improve our home office to boost up our productivity at work become so common. If you're planning to perform an enhancement for your home office, you're definitely in the right column to design your home office interior design.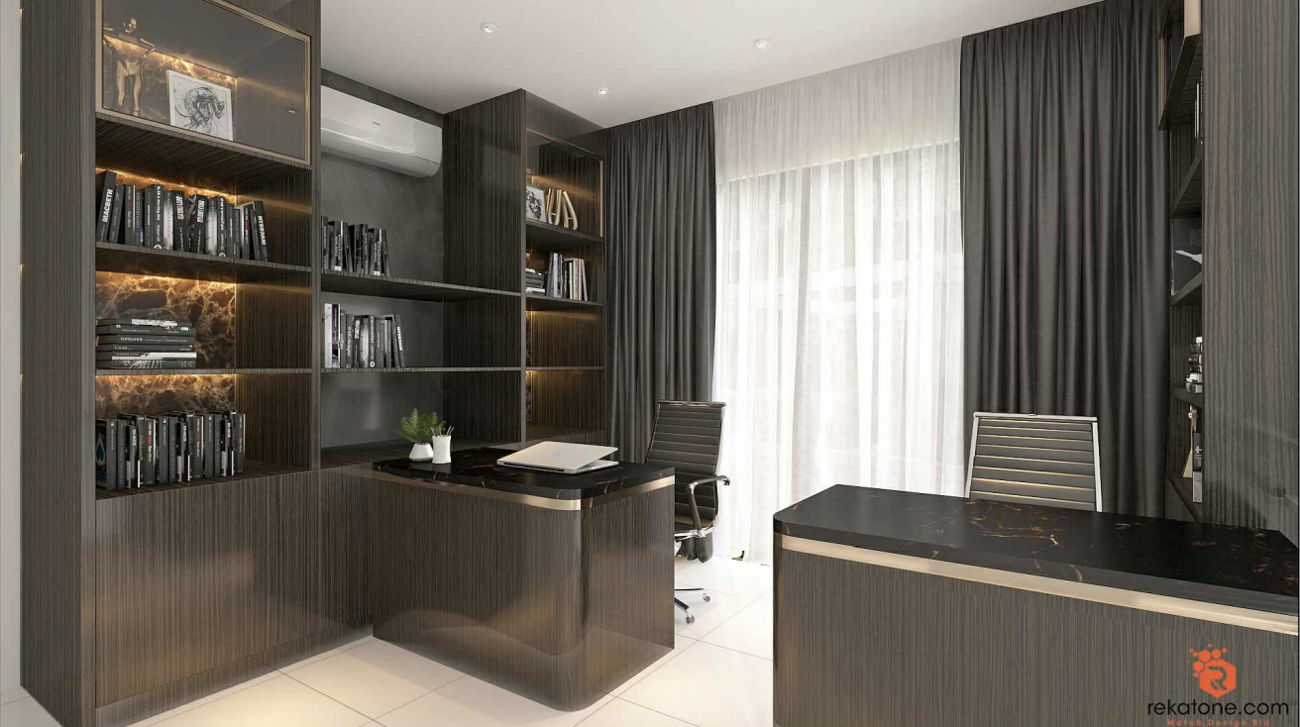 1.

Two is better than one (Shared home office)
Sharing a home office is a great idea when you have more than one family member that in need to work from home. Getting a share home office also advantage to your home space, it helps to save up plenty of space and cost-saving. However, it is quite a challenging task to build in a shared home office as it requires professionals to plan with space and arrange furniture to fit accordingly into the room. If you have decided to get a shared home office, do let your interior designers and renovation contractors understand your needs so that they have guidance to design your space.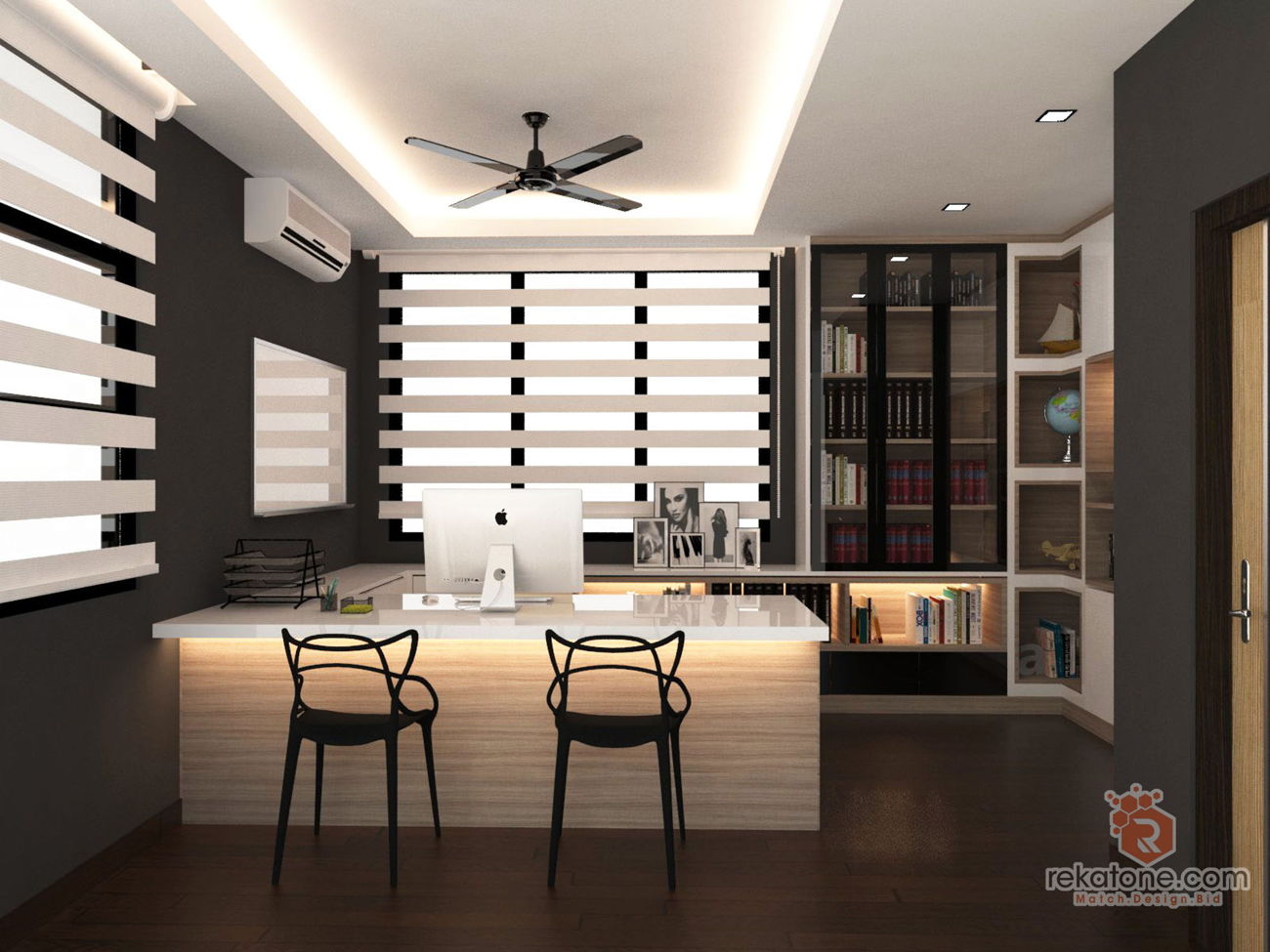 2.

Perform comfortability
Home has a different home structure depending on the type of properties which makes home interior design an exciting enhancement process to go through. Hence, your choice of home interior design can affect your sensation and mood within the space. If simplicity is the key that makes you comfortable to work, you can go for modern design as it uses a simple color palette and natural elements. The definition of comfortability is different in every individual, you can look through with a range of home interior design styles to beautify your home office.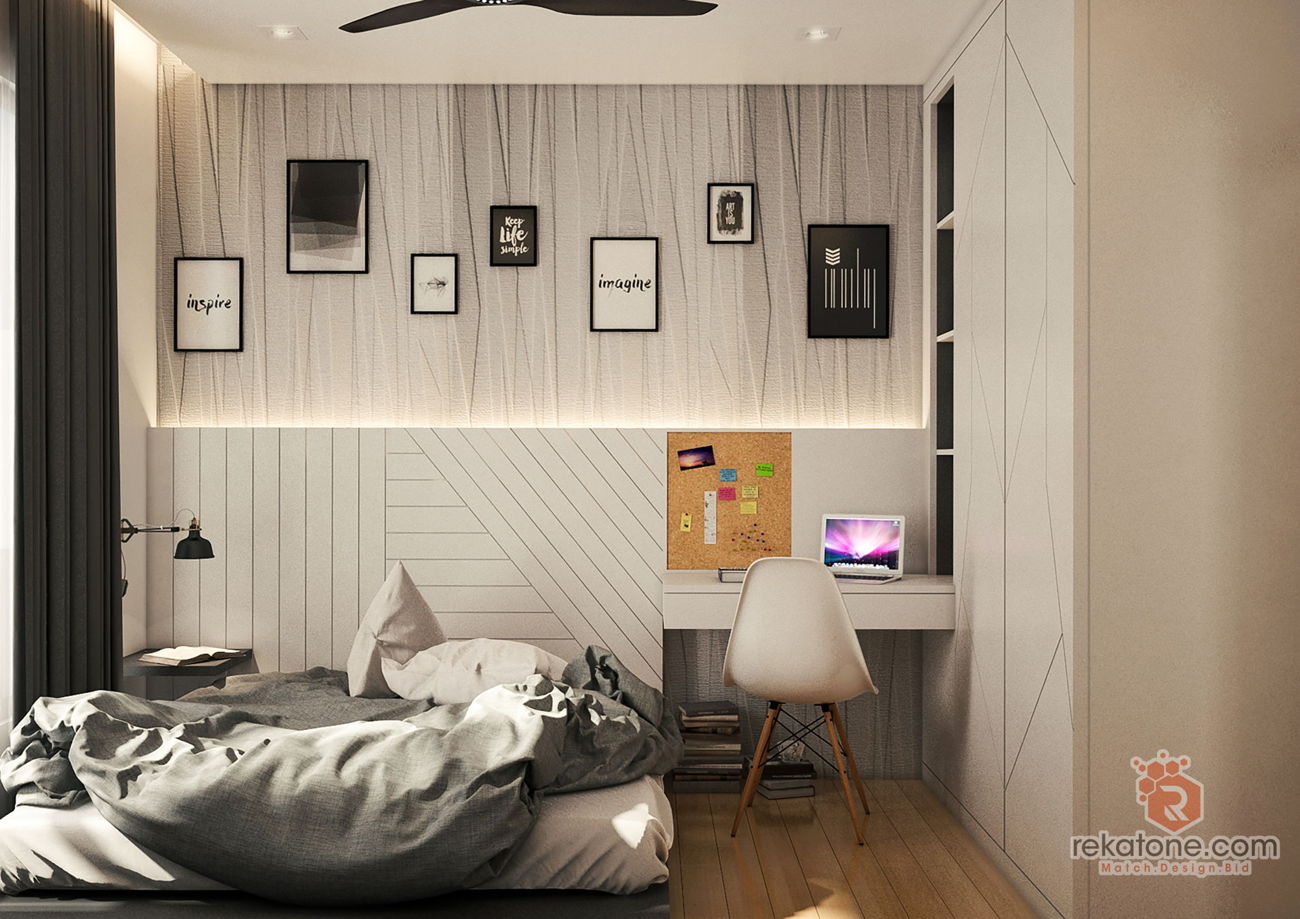 3.

Workspace in your

bedroom
In case that you have a limitation of rooms, we suggest placing in the workspace within your bedroom. It is the best place to create a home office as it is private and free from distractions. Besides, placing the workspace in your bedroom also helps to cover awkward corners and spaces in your bedroom. Adding a workspace into your bedroom can be difficult as it has fewer diversions in your bedroom. With the help from local interior designers and renovation contractors, it is possible to build in a home office within your bedroom today.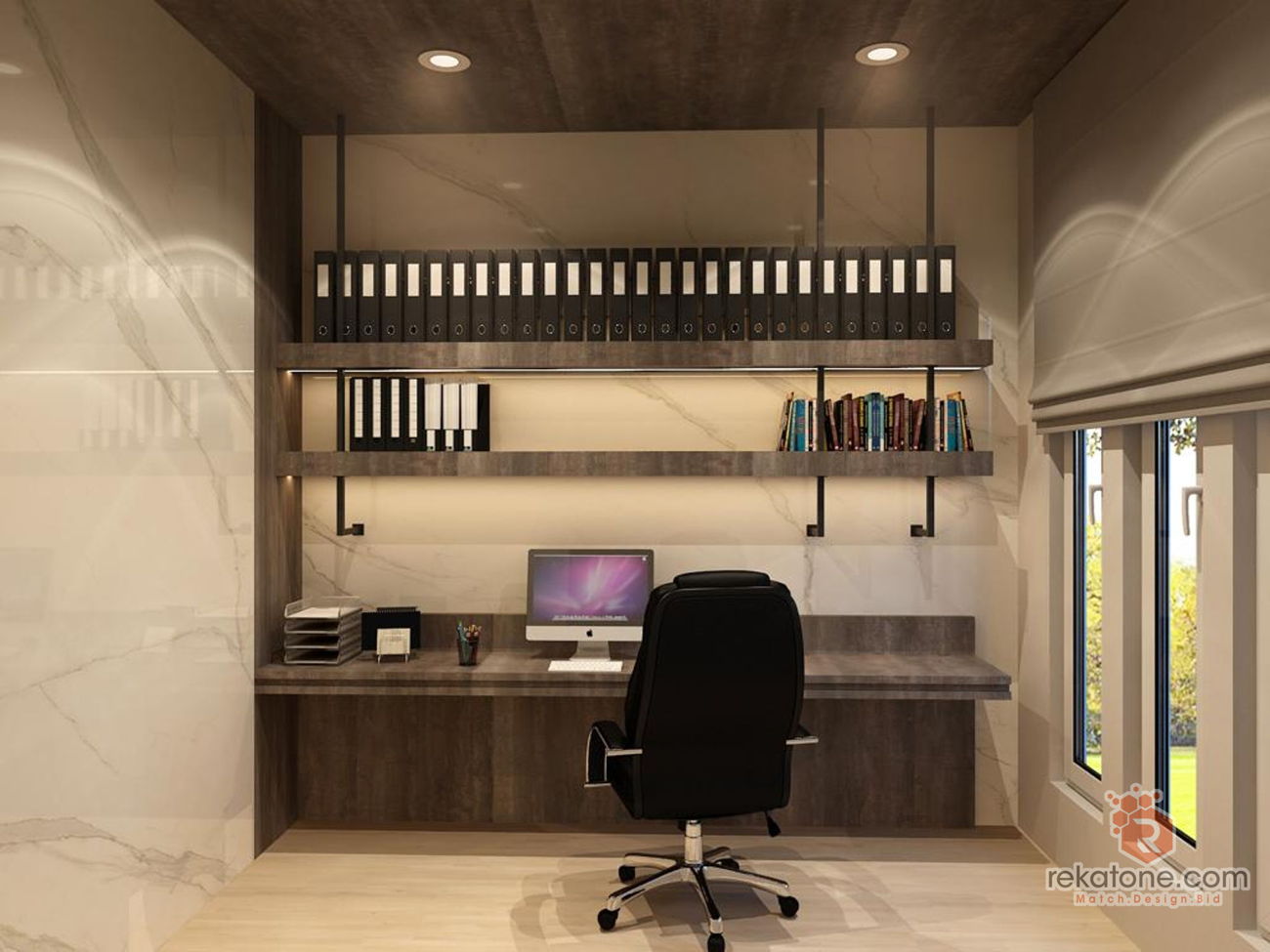 4.

Home office with a scene
Other from in need of privacy and free from distraction to work, a room with a view would be a great solution to ease your mind from work. If you're fortunate to have a room with a big window that capable to welcome natural sunlight into space and thence, we suggest you choose the space that can bring sunlight in as it helps to increase productivity from work. To homeowners who have the least option in-room space, adding greenery into your workspace would be good as plants help to improve your well-being. Moreover, it is also helping to reduce stress, anxiety, and depression, too.
Home office interior design will be the next trendy home interior design among Malaysian homeowners after the crisis of COVID-19.
If these home offices interior design has inspired you to design, let rekatone.com be your interior design's assistant to take care of your interior design and renovation.