Masculine modern interior design for your bachelor pads | rekatone.com
Some tips so that the dull and boring interior design of your home is given a new breath of sexy and masculine style with the latest modern interior design ideas.
Gradually, we can see an increase of interest in modern interior design in Malaysia, especially in men to decorate their bachelor homes. Demand in modern interior design decor, especially for single men living in their luxury condominiums in urban or metropolis area, to some extent can defy the ancient notion that men have no taste in designing their bachelor home. Here, we as expert's interior designer would like to give you some tips so that the dull and boring interior design of your home is given a new breath of sexy and masculine style with the latest modern interior design ideas that will inspire you.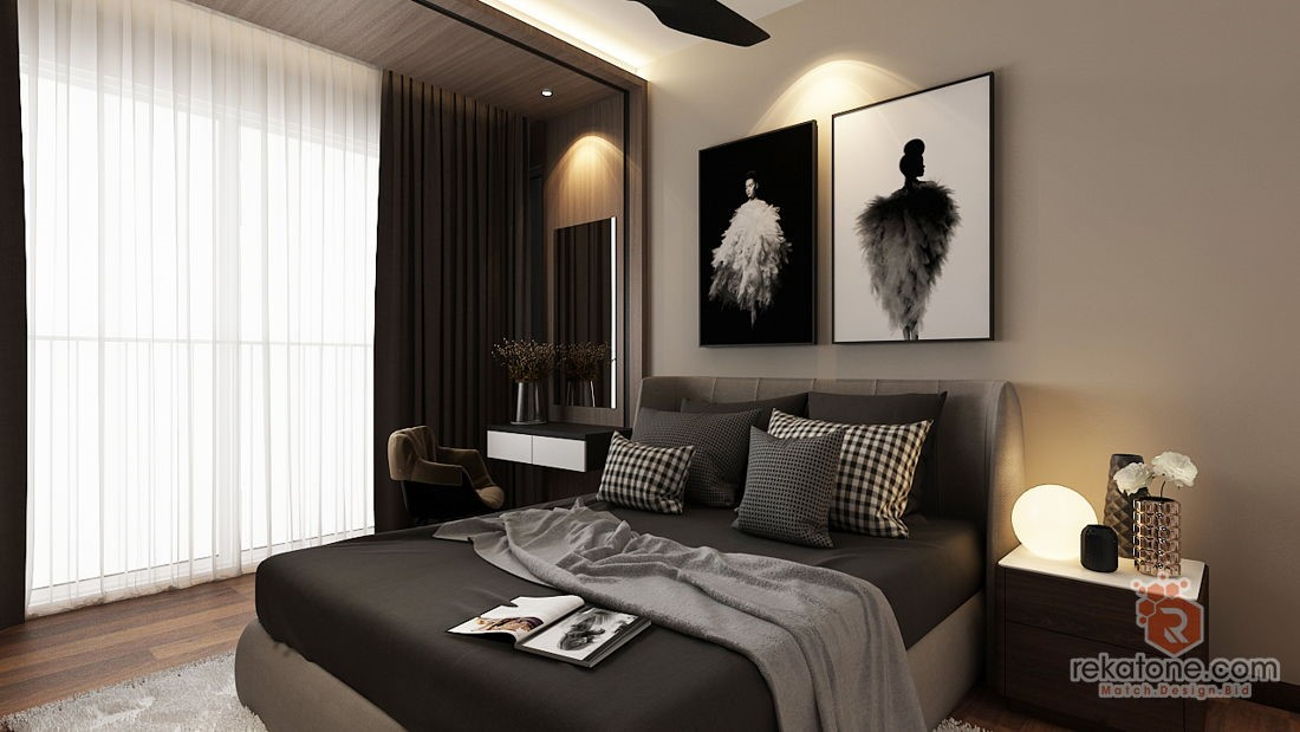 Masculine bedroom ideas
The element for this modern bedroom interior design should have a masculine taste in determining the luxury interior for these bachelor pads. For this luxurious bedroom interior design, the use of dark shades such as black, grey, and dark brown can make this condominium modern interior design of your home more eye-catching. Give some thoughts about those colours, and you will be inspired. The colour of the headboards and the wall colours of the bed should be subtly different, thus will creating a cosy room atmosphere that will manage to sync with the modern luxury interior design.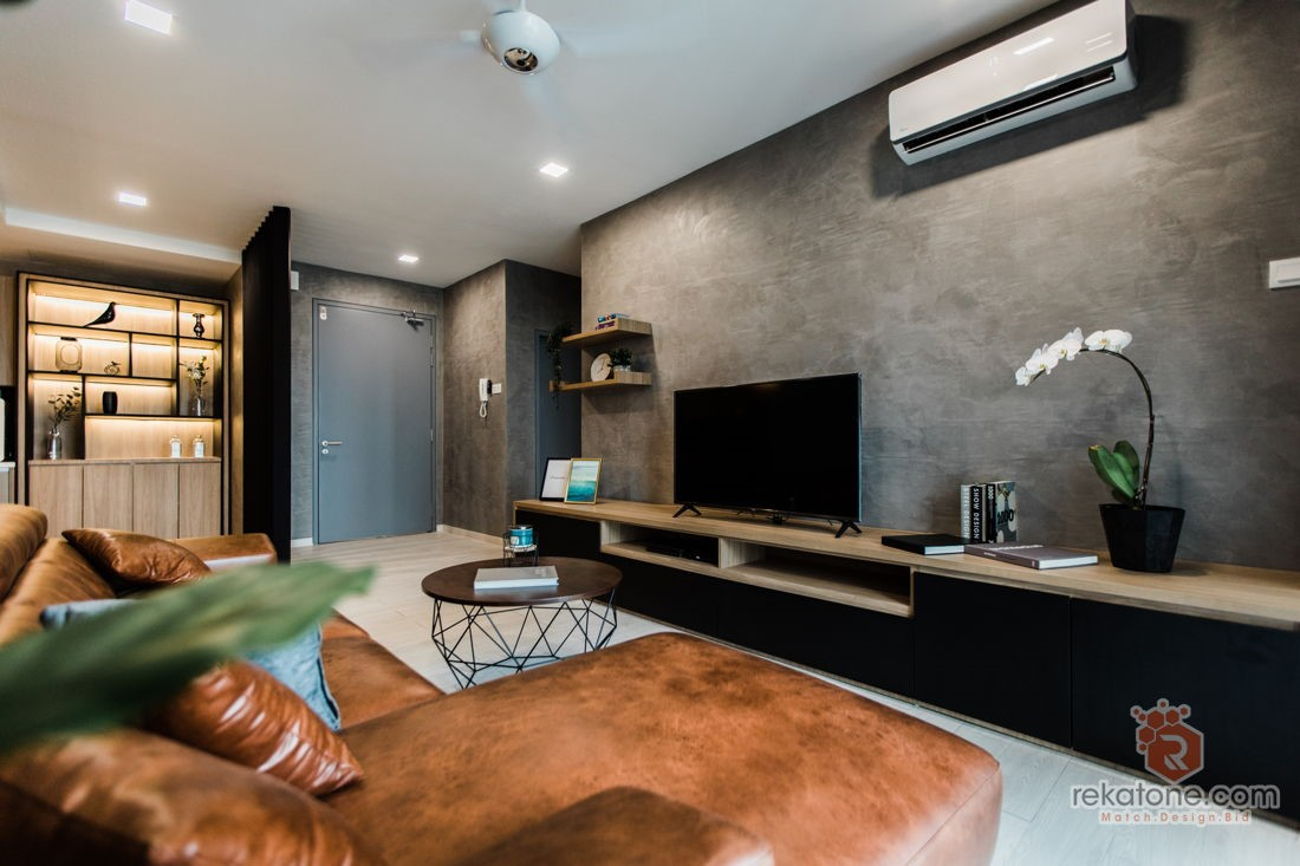 What furniture do you need?
For this masculine luxury interior design, you should minimize the use of fabric furniture and open compartment to reduce dust and mites in your house. We recommend you use leather furniture, especially the sofa in your luxurious living room interior design. Suitable with the current modern interior design, furniture in this dining area should not be too bulky, which follow the concept of the minimalist bachelor house. With this, it will save more space in your home. Other than that, these tips can also be applied for terrace houses interior design, high-end apartment interior design, or studio units interior design that have limited space.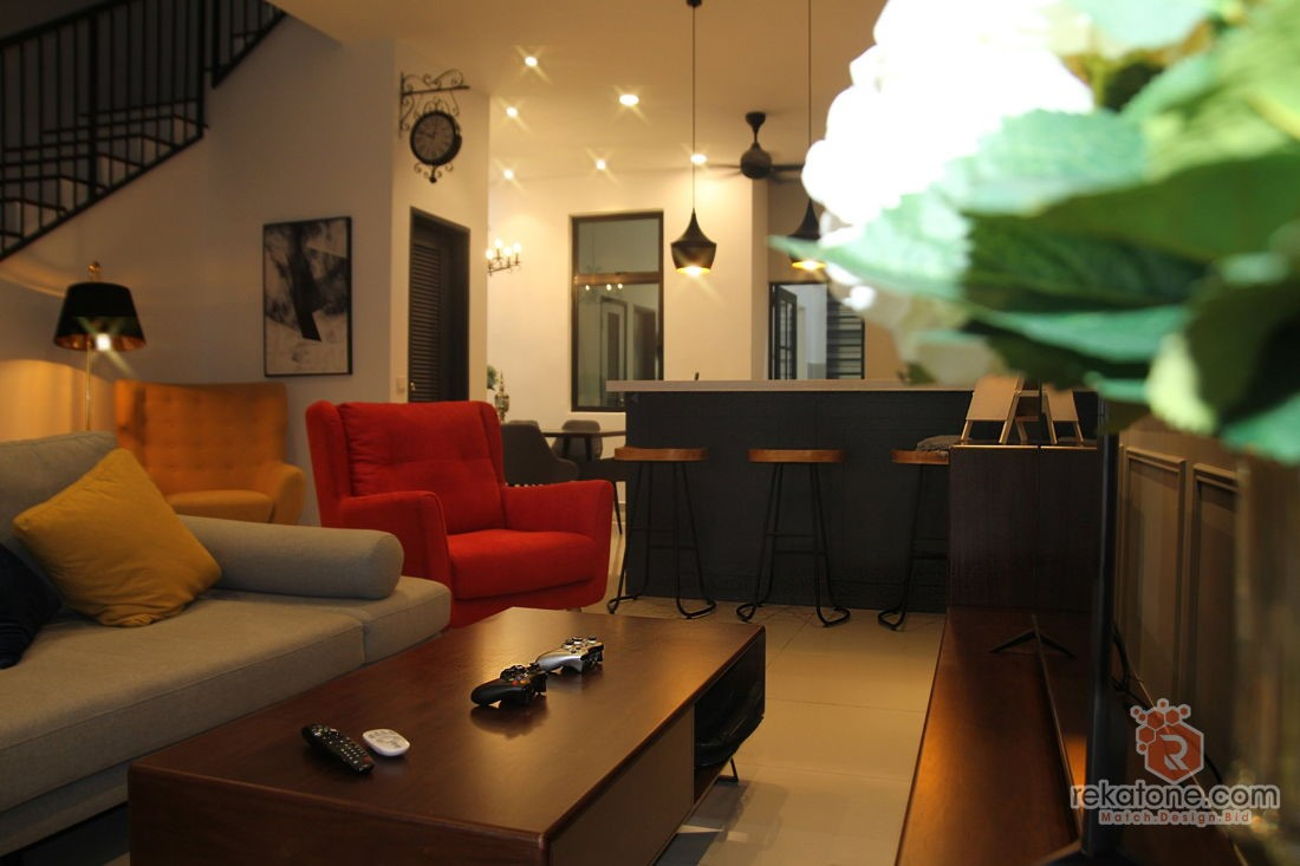 Entertainment and fun
There is nothing more desirable to stimulate a mood that provides tranquillity and fun after a day of working. Using a little space in the house interior, place a sound system or games such as play station, karaoke set, or any indoor games that can be used for entertainment. Furthermore, this modern interior design also allows you to create a particular area for an indoor exercise routine where you can place a treadmill to reduce work stress and gain a work-life balance.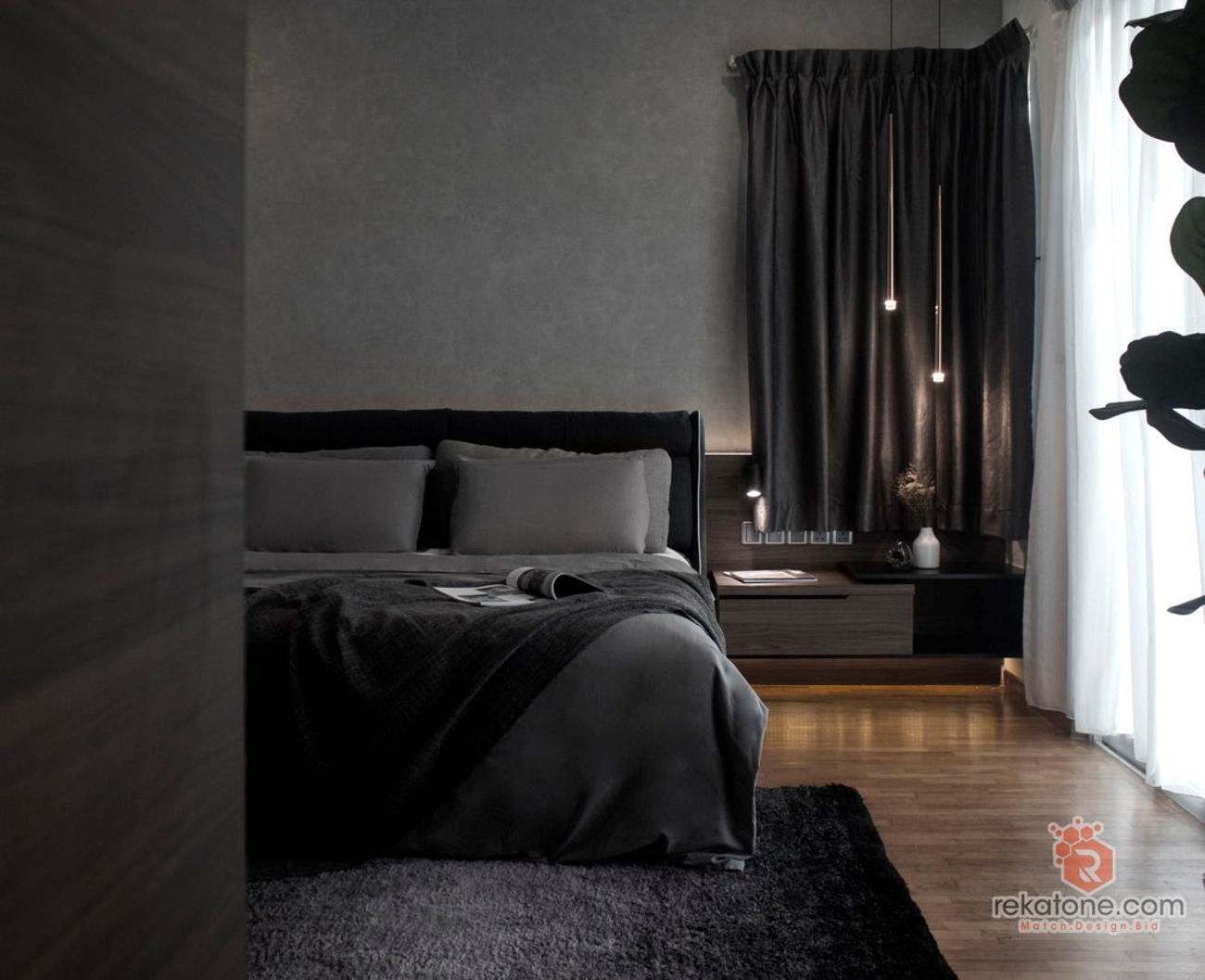 Comfort and style
Make this Condominium modern interior design a comfortable space to get a rest. The main thing that you should know is that placing your mattress on the bare floor is not showing masculinity but less stylish. If you want a comfy room, the above is everything. Hence, invest some money into having a perfect mattress for you to rest after a long day at work. Choose a leather headboard so that dust and mites are not easily trapped and easy to maintain. Refrain from putting magazines or any items on the floor to avoid the accumulation of dust. The use of subdued lighting in the living room or bedroom will give off a relaxing and peaceful ambience for you to acquire a quality rest.
This modern home interior design should suit your need, not to please others in deciding the interior design of your home. We hope that these ideas can inspire you in decorating your home interior. We also kindly welcome you to contact our interior designers for further advice.