10 DIY Ideas to Make Your Kitchen Look luxurious in Malaysia | rekatone.com
If you are seeking for a DIY project that can lead your kitchen to look luxurious, we have 10 DIY ideas for you to make your kitchen look expensive and you definitely can do it during your free time!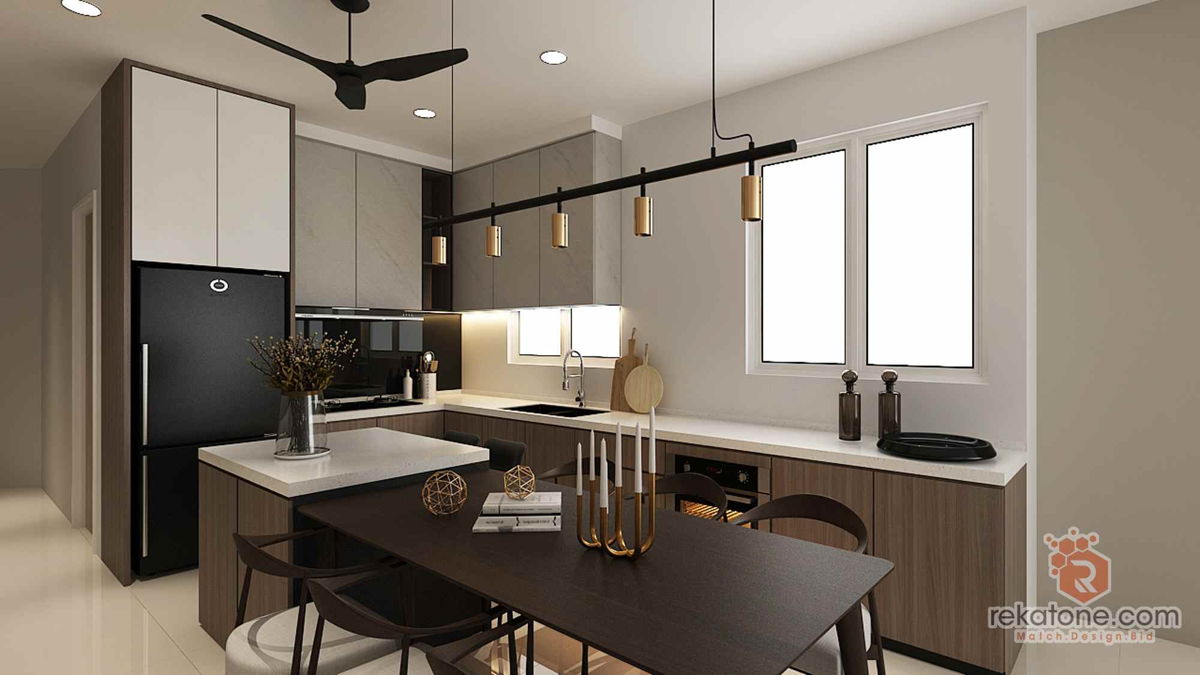 The kitchen is a room that people tend to get a full renovation done as it is a "workspace" for people who are actively cooking and bake. If you are seeking for a DIY project that can lead your kitchen to look luxurious, we have 10 DIY ideas for you to make your kitchen look expensive and you definitely can do it during your free time!
1.
Install under-cabinet lighting
We cannot deny that lights always play the most important aspect inside our house and that includes our kitchen. Placing under-cabinet lighting not just helping in improving the entire kitchen atmosphere and the look of your counter space, it also benefits you to see well when you're "working" in the kitchen. Take a little time to look into under-cabinet lighting design to enhance your kitchen right now!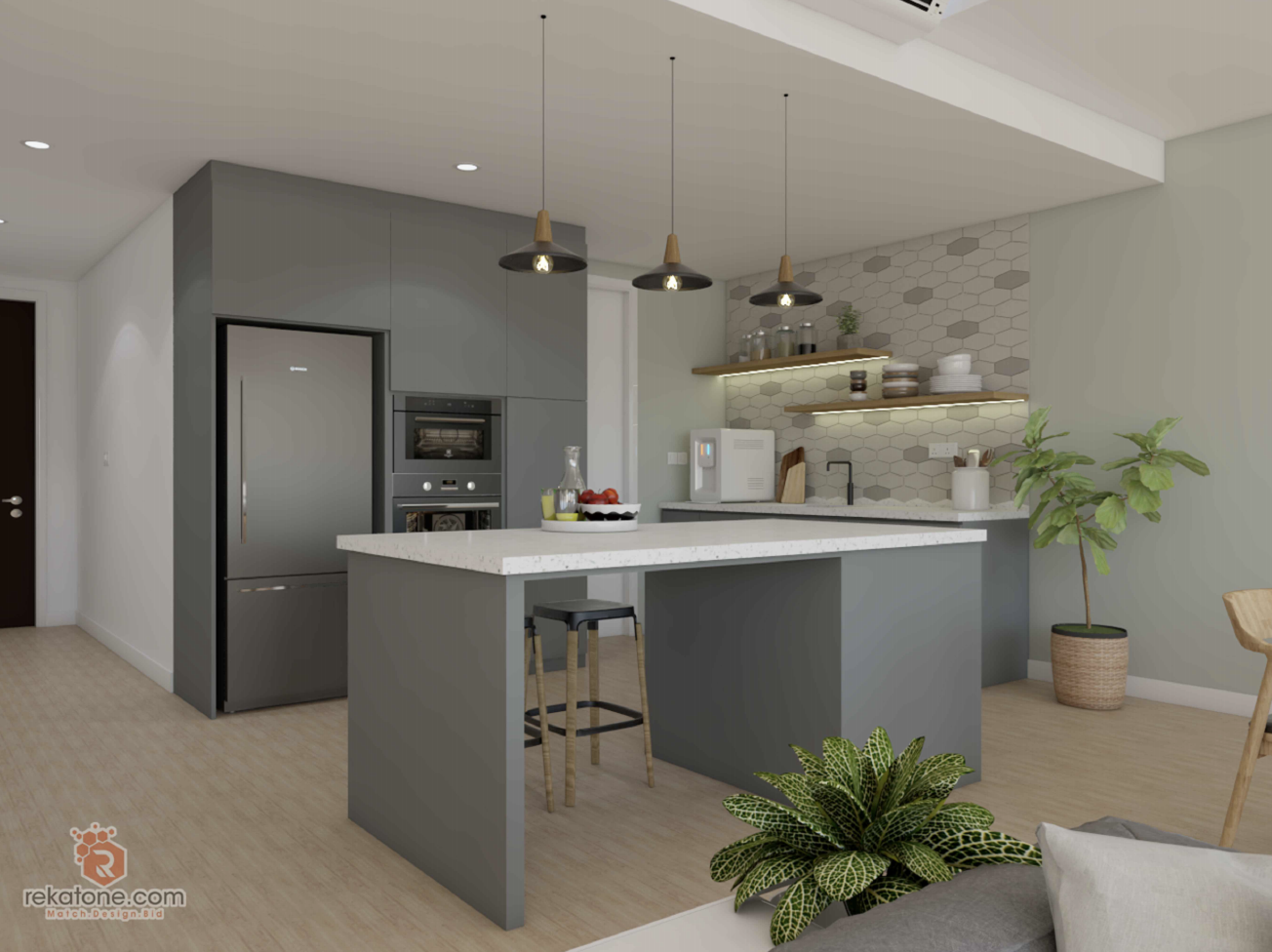 2.
Get a rack yourself for pots and pans
A kitchen is a place that offers spaces to keep our kitchen utensils. However, it is frustrating when you have limited cabinets or storages in your kitchen and you end up have to let your pots and pans living in a pile under the sink or leave it inconstantly around your kitchen. You can start building a rack so that you can display and arrange your kitchen utensils orderly.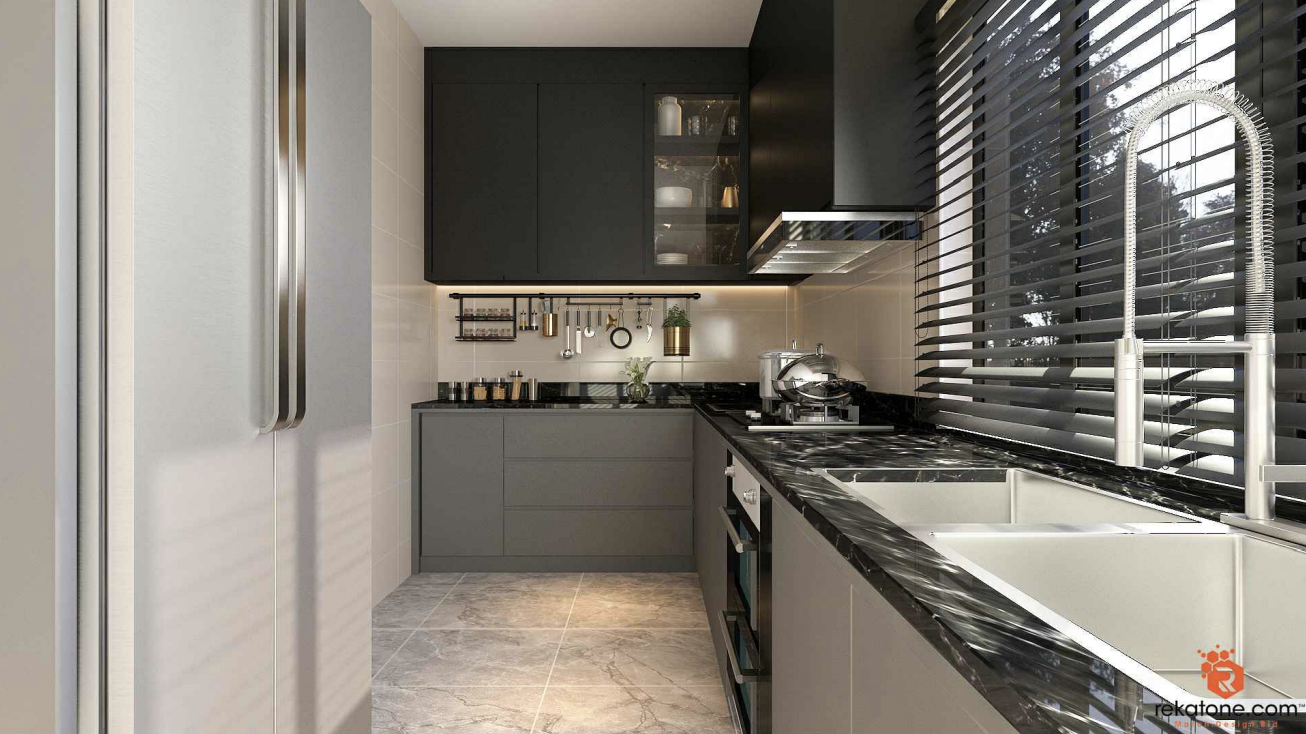 3.
Use lighter colors
Using a light color palette happens to help in brightening up your kitchen. In addition, it is also can create a luxe feel and look for the whole kitchen space. You can start by painting your walls and cabinets with light colors when you feel it is the time to change the look of your kitchen.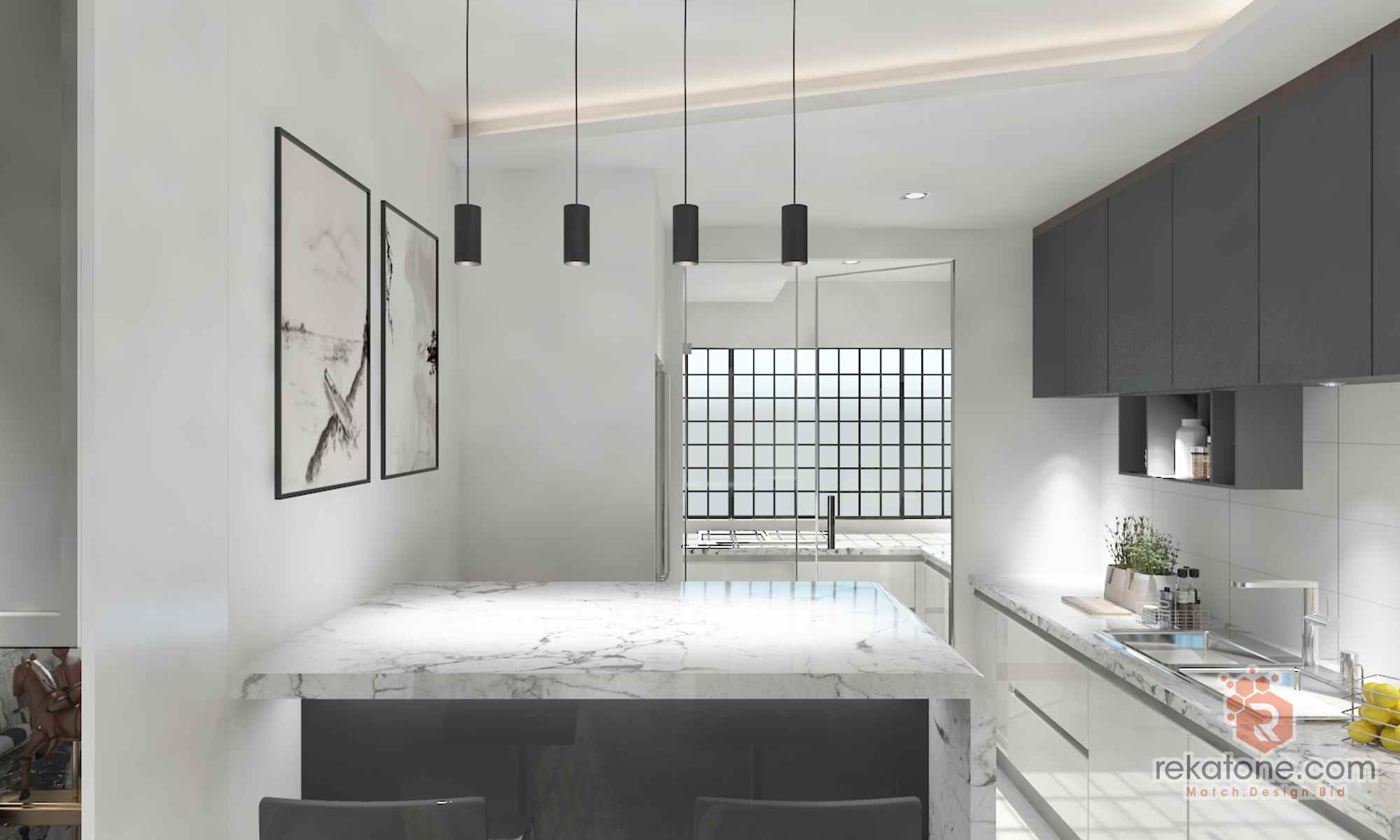 4.

Build a cabinet organizer yourself
When you realize that you don't have many spaces in your kitchen, you can build a cabinet organizer. You can go ahead to take the space under your sink as it is often overlooked by most of us and it is definitely a good location for you to put your cleaning supplies. With a cabinet organizer, it helps you to organize your supplies and clean up your kitchen space.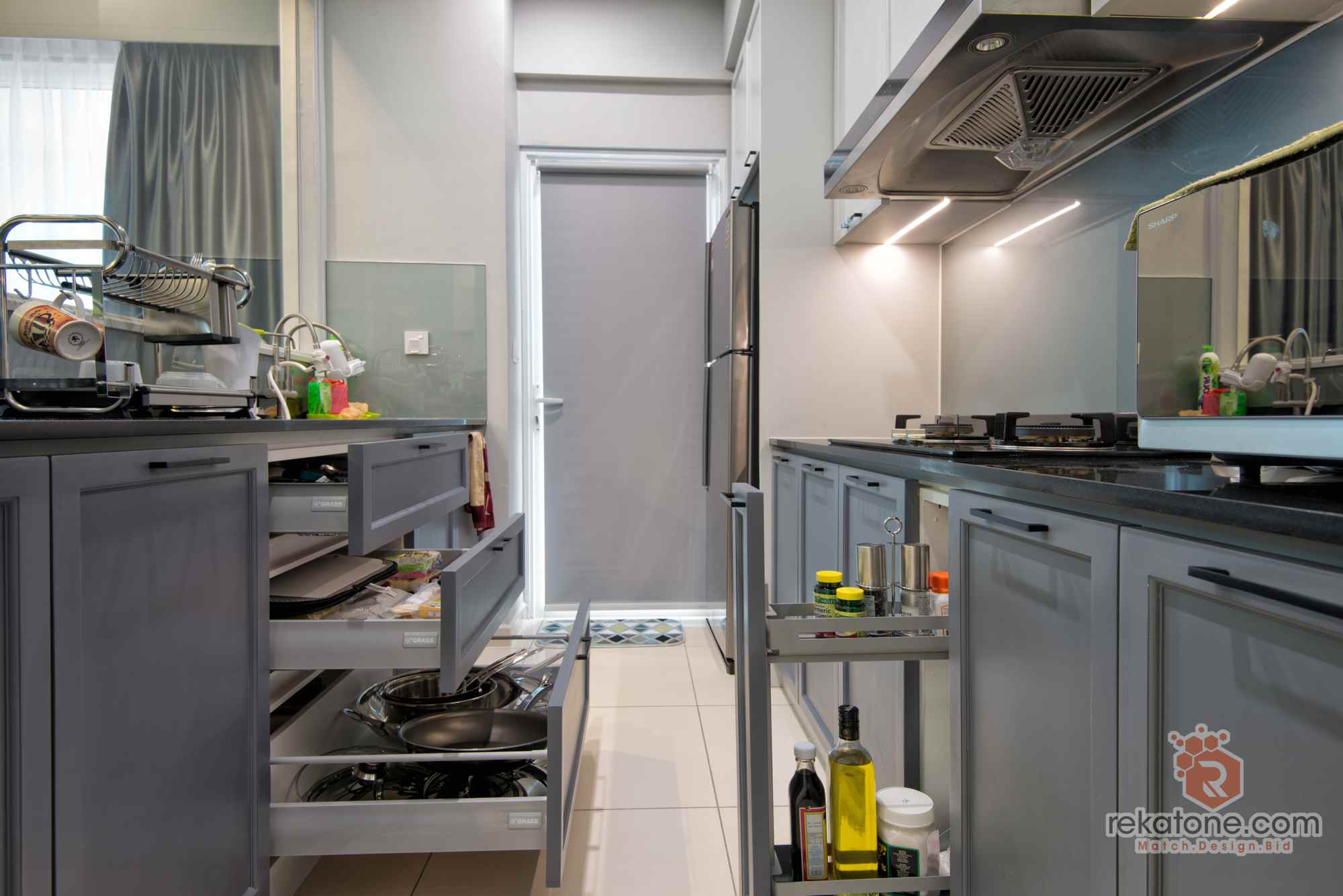 5. Add a centerpiece
If you wanted to add on a centerpiece for your kitchen space. The best place for you to place your centerpiece is your dining table. You can simply find fresh cut flowers in a decorative vase or take your fruit bowl to put in artificial fruits to elevate your dining table. Thus, adding centerpiece can make a big difference in changing the ambiance of the space.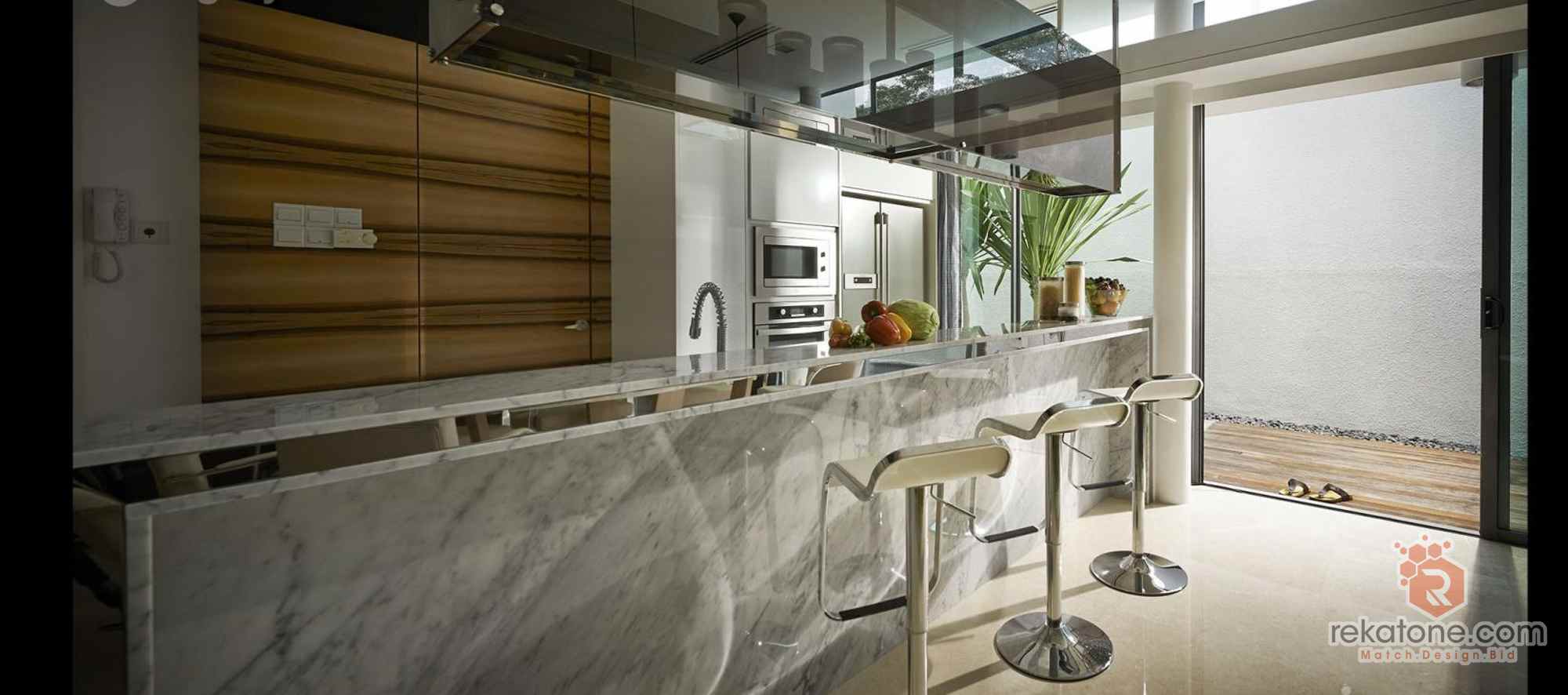 6.
Add molding
A small touch can create a big difference in your space. You can consider adding molding to your baseboard, chair rail, cabinet or ceiling to build up a luxurious look and feel for your kitchen. It is a good choice to make when you want to change your old kitchen to look into a brand-new look.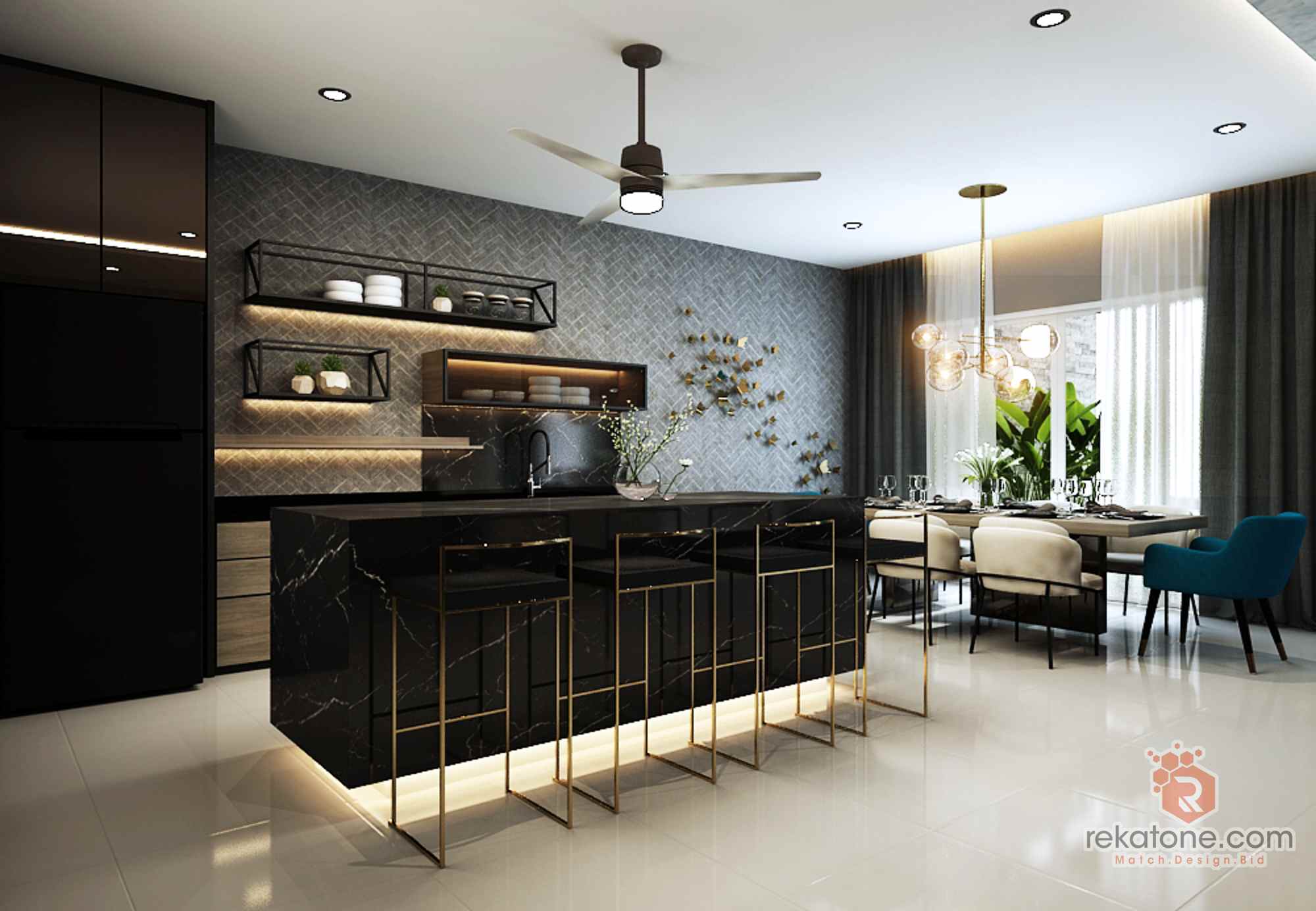 7. Refurbish the kitchen tabletop
Do it yourself is never easy and sometimes it's frustrating. Anyhow, it is worthy of your hard work after you complete it. Another method that we suggest to make your kitchen instantly look expensive is to refurnishing your kitchen tabletop. You don't have to spend a lot on purchasing a brand-new dining set. To go ahead with this method, all you need is a bit of paint and some elbow grease to transform your tabletop!
8. Get a new backsplash
If you're still interested in getting your kitchen to look refreshing and priceless. You can get yourself a new backsplash for your kitchen as it can easily peel off from your wall and you can change your design anytime you want. A gorgeous backsplash can enhance your boring old kitchen walls into a new, trendy and up-to-date kitchen. Let's forget about tiles and grout, get yourself ready to get a new backsplash to improve your kitchen design.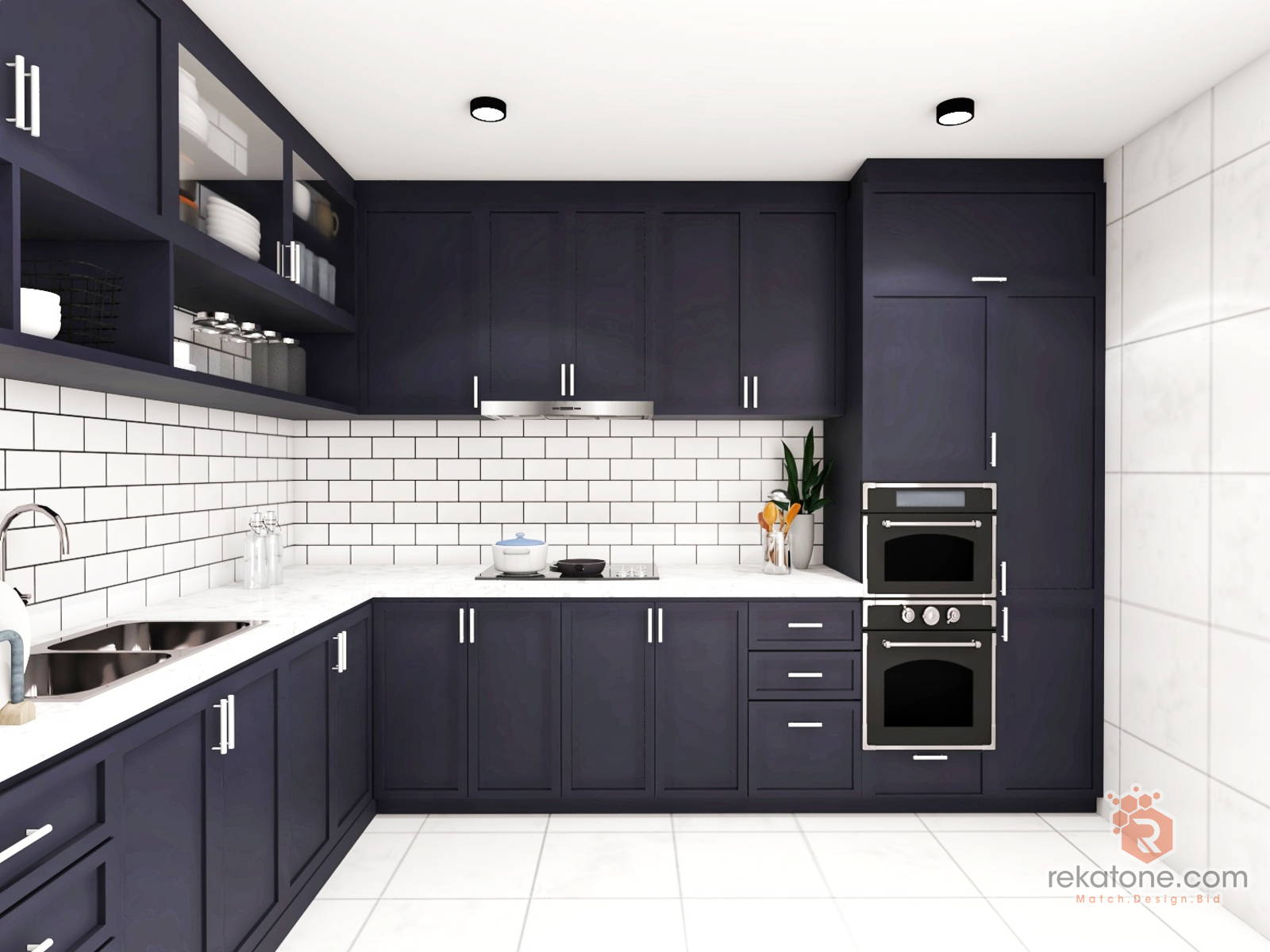 9. Replace-hardware
Another way for you to improve your kitchen ambiance is by replacing your hardware as it can change the whole look of your kitchen cabinet or any piece of furniture. A simple action of changing to an up-to-date design can make your entire kitchen feel trendier, refreshing and more expensive.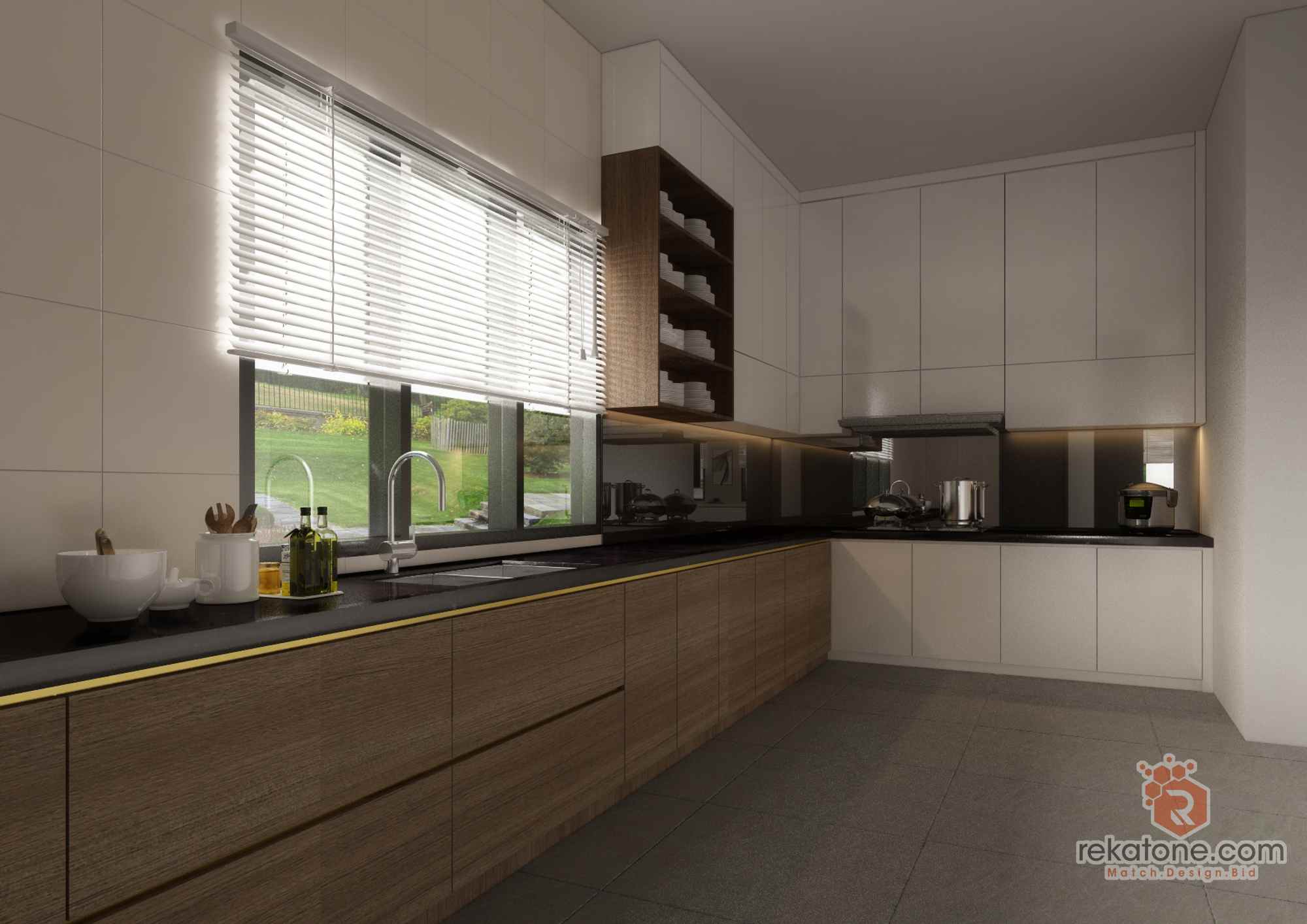 10. Change your kitchen table lighting
You can consider installing new lighting fixtures after using your old lighting for years in your dining kitchen. We are fortunate that we have various lighting choices which include shapes, sizes and designs. This has allowed us to mix and match with numerous lighting design to transform our kitchen look and feel. Also, it helps to freshen up the kitchen environment, too!