Interior Makeover of a Industrial Minimalistic Office | rekatone.com
Wood, metal, brick, concrete, and using neutral colors are elements that you should consider in creating a modern atmosphere for your minimalistic industrial office interior design. These can become unique features when the space is re-styled in your office interior design.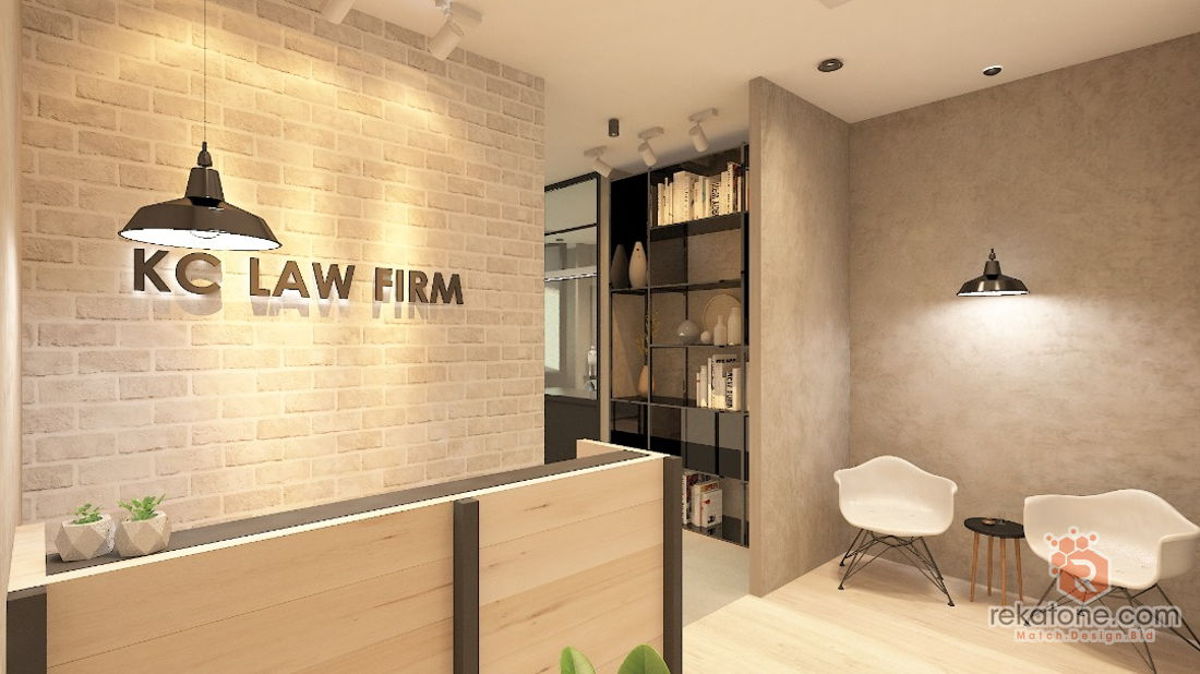 Photo Credit to : Glassic Conzept Sdn Bhd
Modern industrial office design has a functional and flexible feature, intuitive for people who work and the visitor who visit the company. A comprehensive refurbishment rekindled the inside of this workplace to offer this business trust and new energy. Because of the innovative ideas of expert interior designers, the choice of modern and industrial materials as the interior design of this office makes the existing office space more spacious and more systematic. When it comes to creating a stylish and contemporary workplace, a few industrial minimalistic interior design trend ideas are to consider.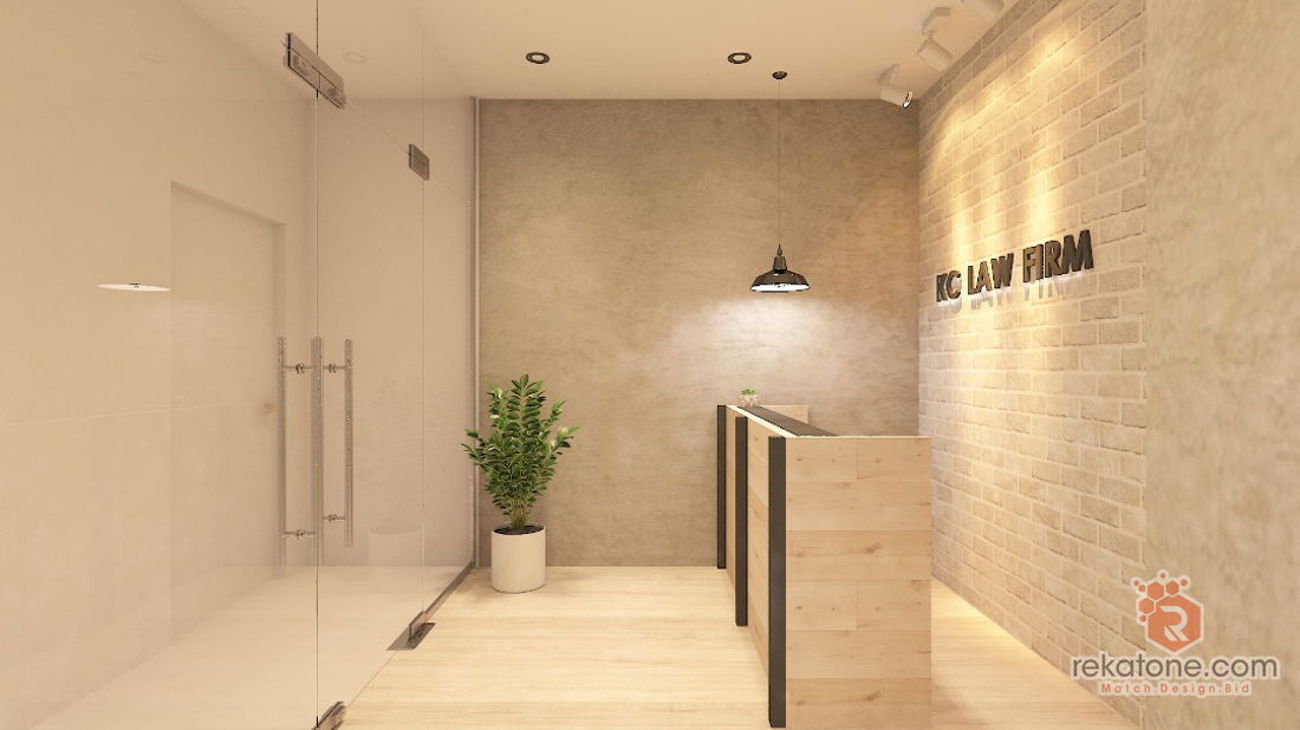 The receptionist area has a warm-toned wall interior design that has made a tremendous difference to these areas. Choose a full glass wall interior design with matching brightly colored bricks for this interior design renovation to make the impression of this modern office interior more spacious and captivating. Furthermore, it creates a welcoming and aesthetically beautiful workplace for your employees and clients.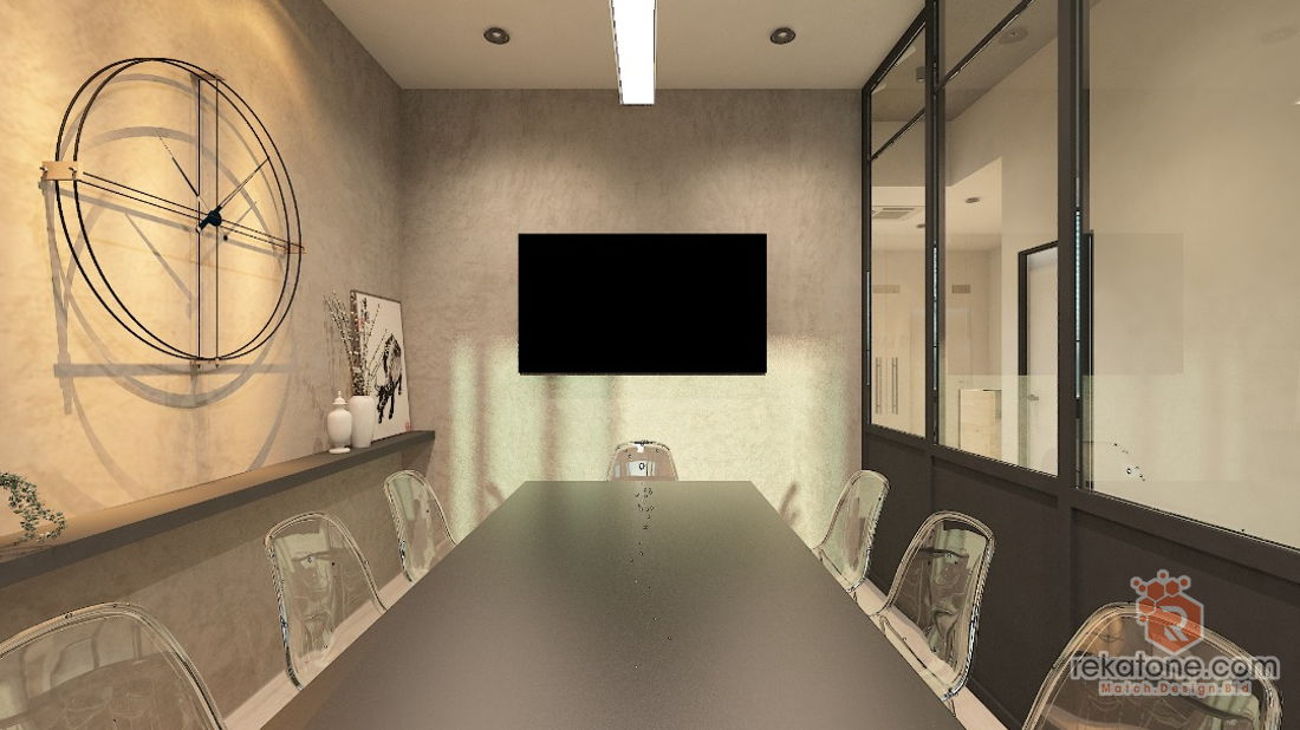 Visitors will be welcomed upon arriving with an ample conference room next to the entrance. Industrial Minimalistic interior design applied in this area is very much in line with the company's principles of integrity in performing its duties. The use of semi-glass doors, transparent chairs, and minimal accessories make this meeting room interior design more spacious and tidier.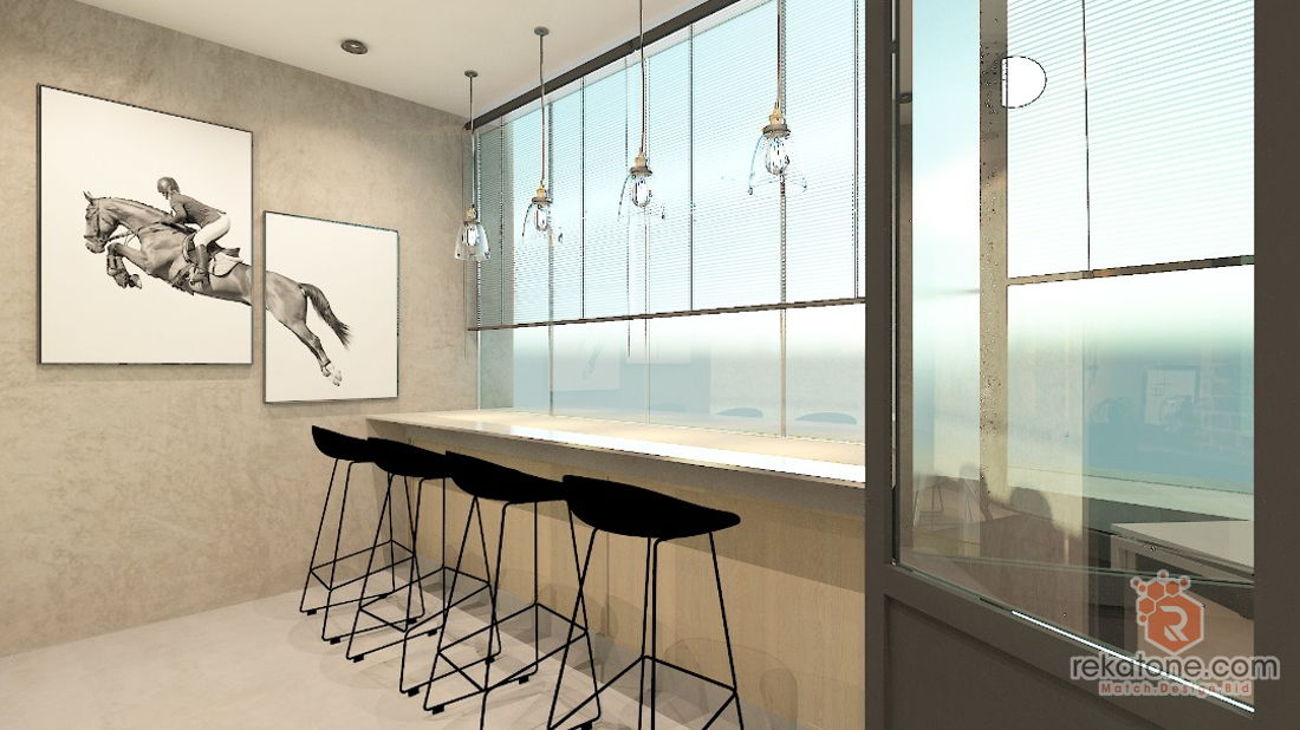 Not to be outdone, the expert interior designer also used the space in the office window area to place a mini pantry area where the space affords a captivating 360-degree panoramic view of the city. Highchairs and long tables are suitable for the interior design of this area, which allows employees to enjoy the lovely view of the city while also acting as a stress release therapy. It has the potential to enhance employee productivity and creativity in the future.
Do you want to decorate your home with a stylish and fashionable interior design? We do provide consultation and save costs on your interior design by using eBidding. To get to know more about our service, click here to get a free quote.