Modern Bedroom Colour in Malaysia 2020 | rekatone.com
Grey and white is a fabulous choice anywhere for this modern style interior design.
The most important part of designing your bedroom is determining the purpose of the room. Whatever your interior style, your bedroom needs to be a soothing sanctuary away from the outside world for you to recharge in after a long day. At the end of a long and hard day, nothing better than lying on new bedding and fresh sheets, but how many of us have a proper interior design in the bedroom? It's hard to conceive of an elegant but functional and soothing room that does not look like a soulless showcase. The warm lighting and colors of your bedroom can inform your Circadian rhythm that is time to relax because the day is over. The design of this room should be carefully considered and with countless styles and schemes out there it's tricky to pick the best one for you and your lifestyle. But don't worry, we've waded through them for you and selected our top bedroom decorating ideas for your next restyle. Grey and white is a fabulous choice anywhere for this modern style interior design.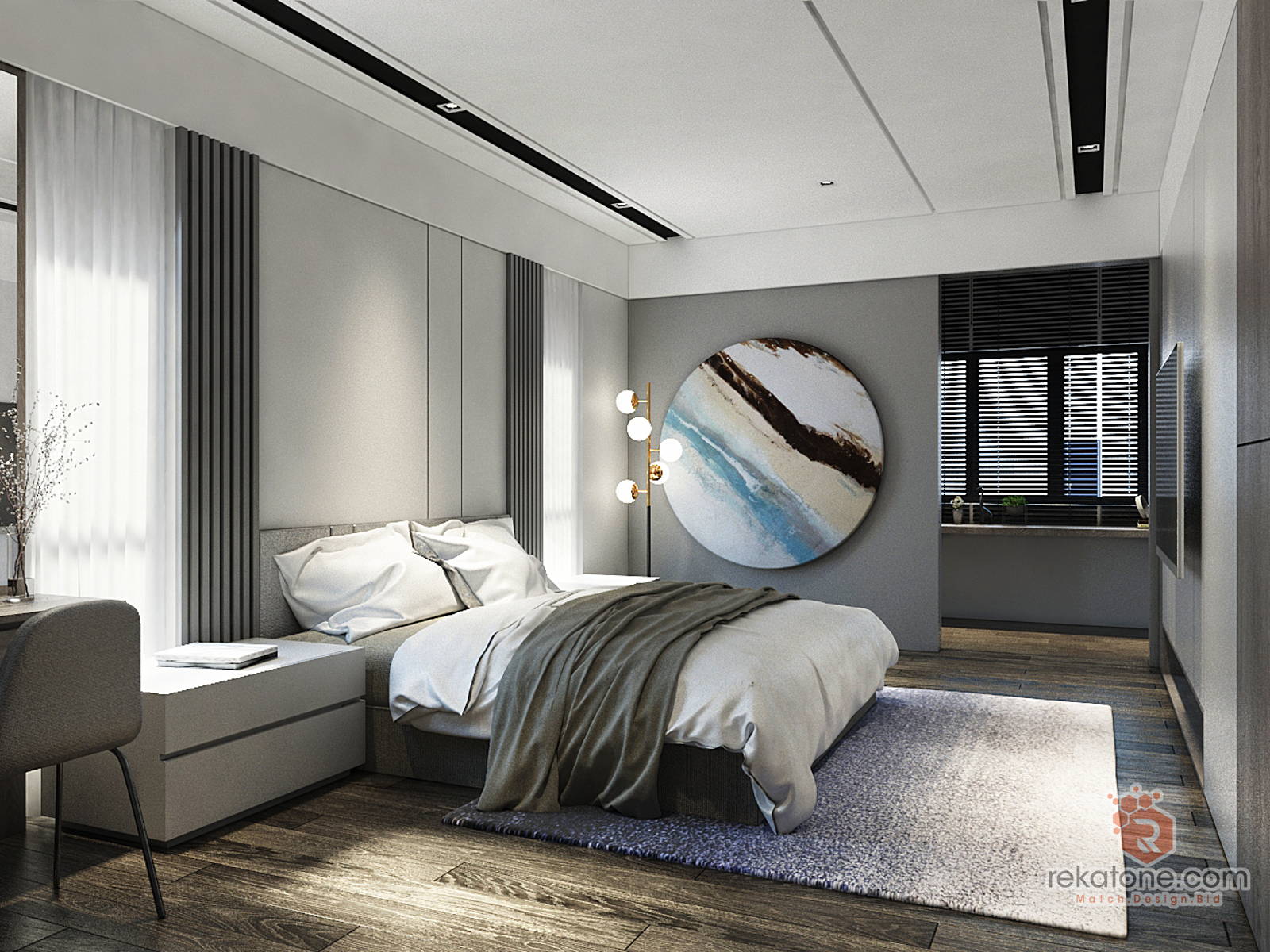 Grey
The grey bedroom can look crisp and cool or cozy and warm. As with any one-colour scheme, the key is in the tones you use. Organizing the bedroom to the satisfaction environment. For men, Grey Modern Bedroom will be your very best choice in the home that can make your bedroom into an oasis of escape. Dark grey, such as charcoal, can really set off brighter accent elements, and overall, add a sense of living the high life to space.
White
If you're looking to create a sleeping sanctuary, you can't go wrong with fresh white. This seems obvious, but white is a clean slate that offers the opportunity to decorate with a plethora of colors since nothing clashes with white. White bedrooms look eternally fresh, clean and cool so are perfect for hotter countries and they can be warmed up with cozy textures for colder countries too. They're a versatile look for any style of home and will create a perfectly peaceful sleeping environment.
In the end, you should keep in mind that the main purpose of design your bedroom is to serve as an environment where you can rest and recharge. In doing so, you'll want to pick colors that are conducive to sleep.