Amazing interior design tips for bathroom Malaysia 2020 | rekatone.com
A well-designed bathroom has the potential to help in improving your welfare and your sensibility.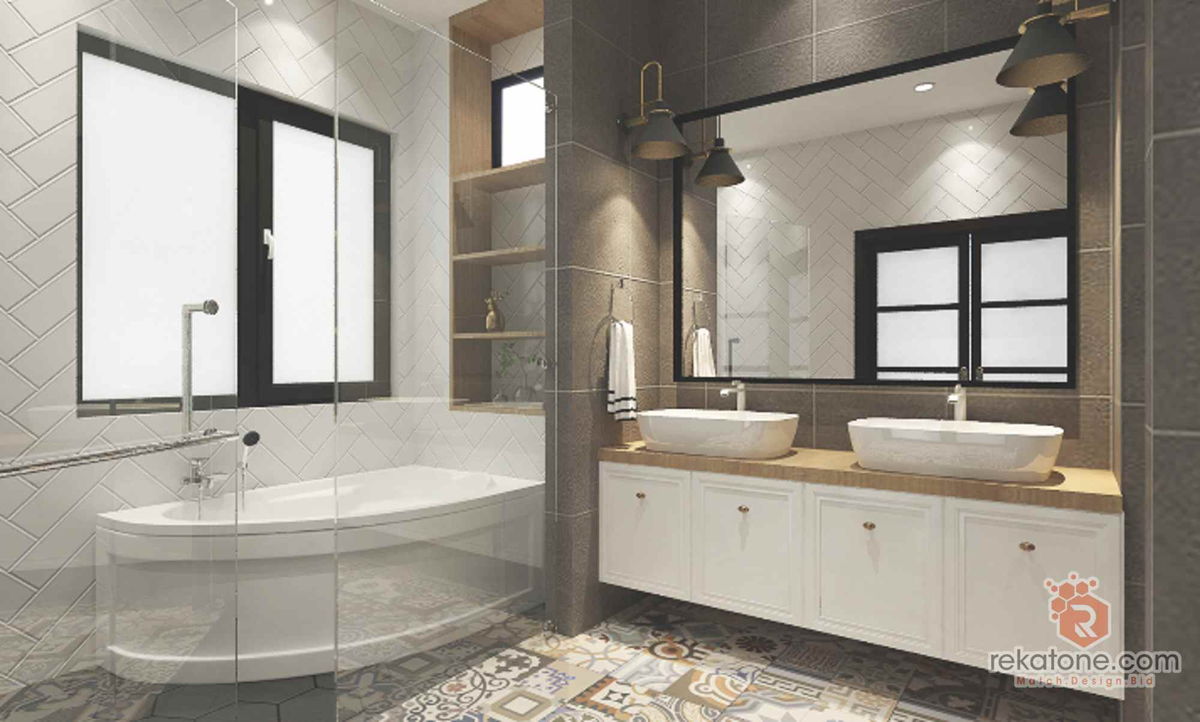 Home interior design and renovation are the most satisfied "performance" to keep an eye on as it is as close to witnessing an ugly duckling transforming into a swan. The bathroom is the space that we spend time in and therefore It is critical to enhance your bathroom. A well-designed bathroom has the potential to help in improving your welfare and your sensibility. If you decided to alter your bathroom interior design, these interior design tips will guide you in transforming into a beautiful and attractive bathroom.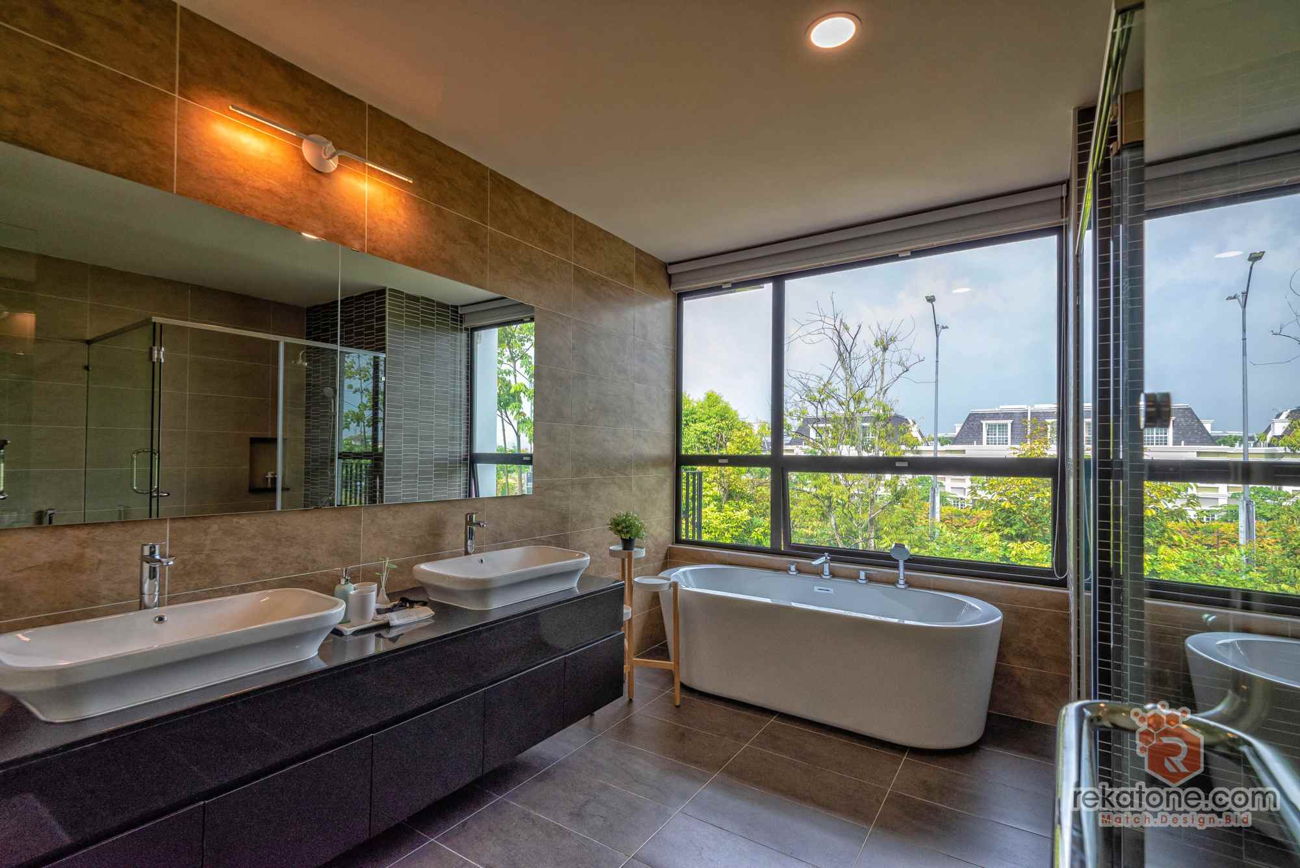 1.

Big window is better
In Malaysia, many properties are built in a small window for the bathroom considering this room concern privacy the most in our homes. This makes bathroom interior design in need of installing lighting fixtures to brighten up the space. In case you preferred natural light to lighten up your bathroom, you can consider placing in a large window and tinted to prevent being seen from outside. Besides, getting a bigger window is a bonus because you can get a clearer vision from natural sunlight to apply makeup or facial treatment inside your bathroom.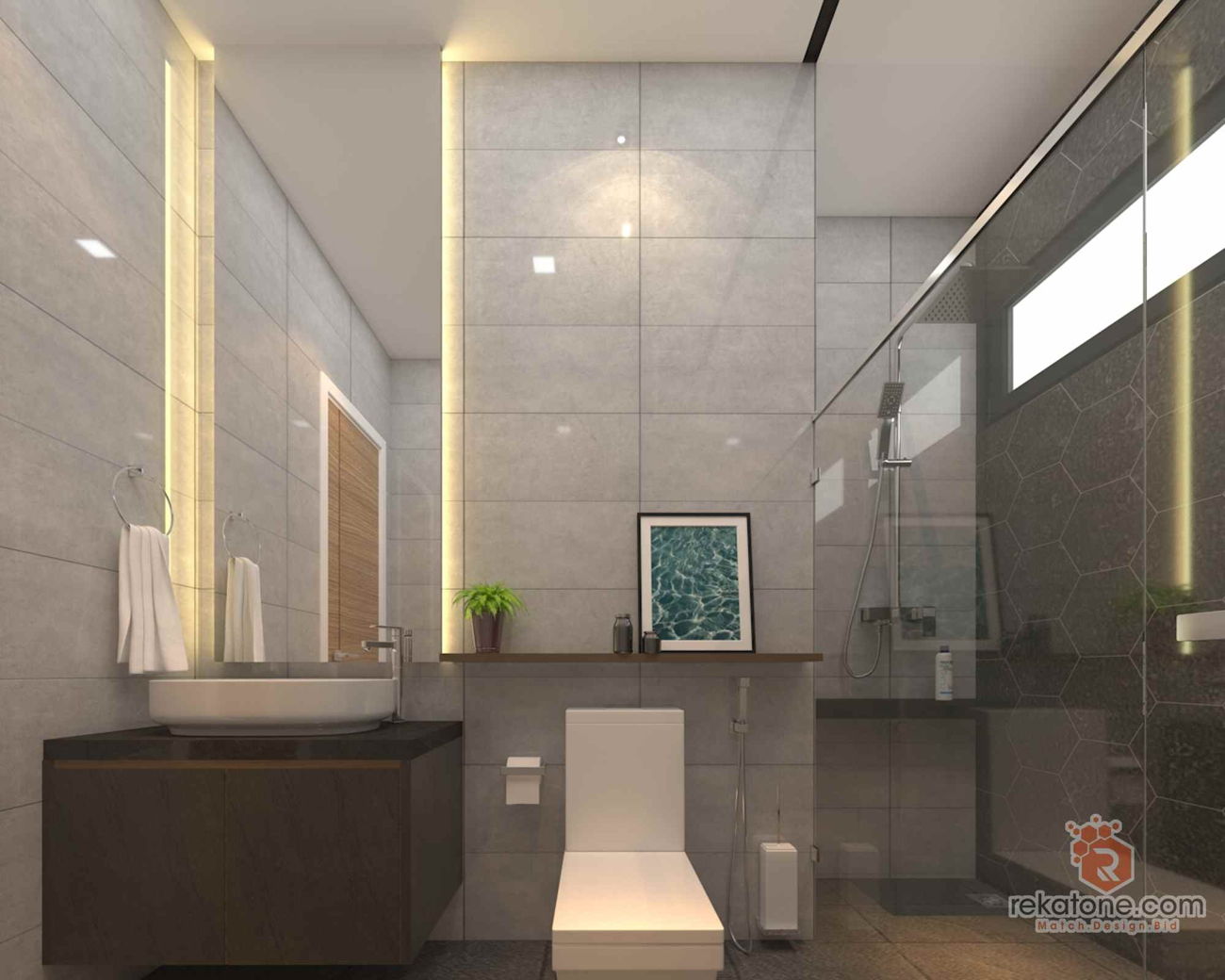 2.

Contrast walls and floorings
Bringing your bathroom to life by adding different textures for your walls and floorings to create an interesting bathroom design. If you're not fancy about installing a bathtub, double sink or window seat within the room, you can have fun by investing wall and flooring materials for your bathroom interior design. With the varieties of wall and flooring materials, it is a great opportunity for you to play around and find suitable materials to design your bathroom. Aside from getting wall materials, you can paint your wall with colors to save cost in acquisition wall materials for your wall and match along with your flooring material choices to create a dramatic bathroom.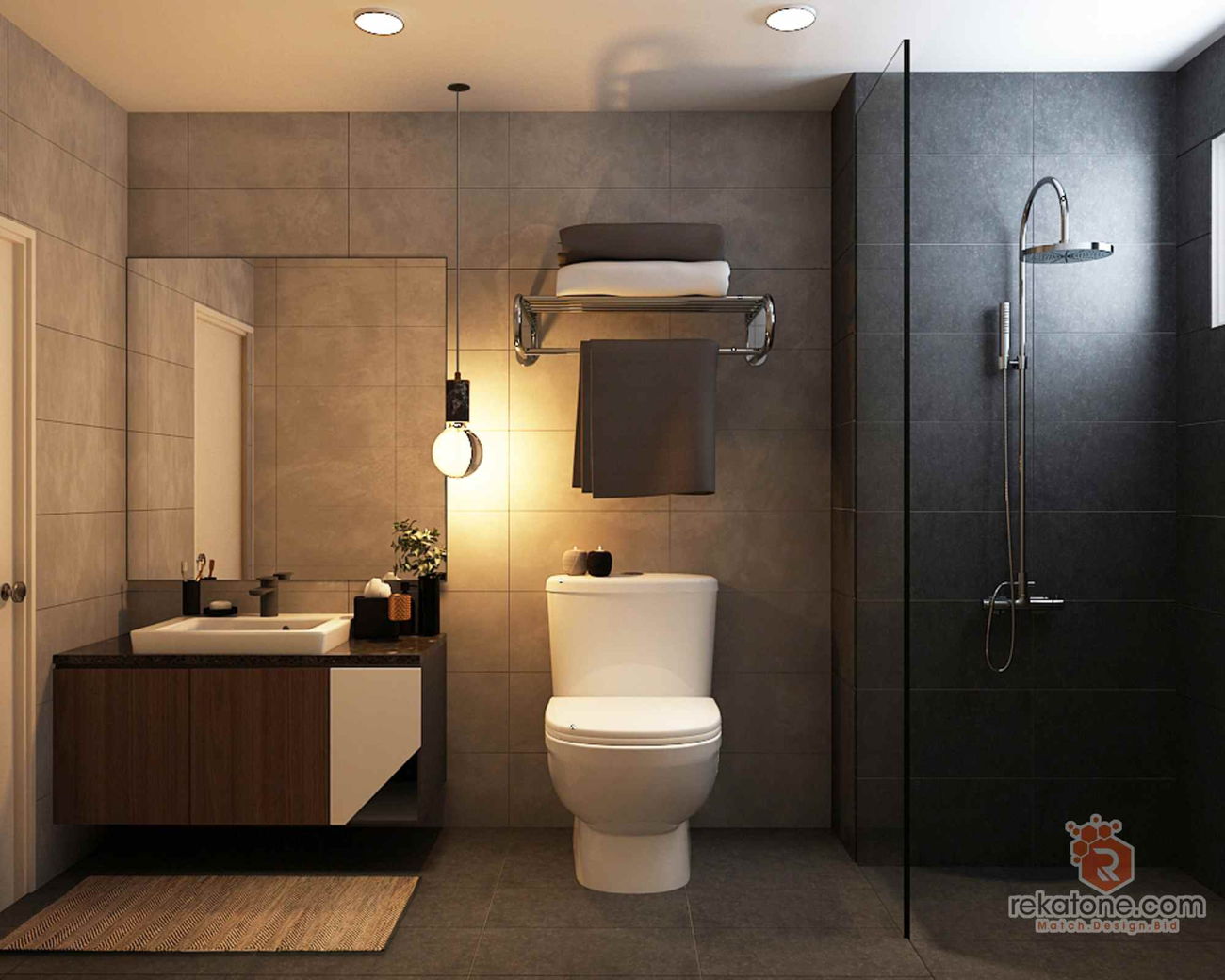 3.

Ceiling lights
With several designs of ceiling lights specifically for the bathroom, we have the advantages in choose the applicable lighting fixtures for the space. Each ceiling lights' design performs a different mood and environment within the area. If you wanted to create a spa-like and luxurious bathroom, we suggest you get your bathroom a chandelier or a bunch of filaments bulbs for your bathroom ceiling. The right lighting fixtures can help in enhancing your bathroom to be more eye-catching and create coziness inside the room.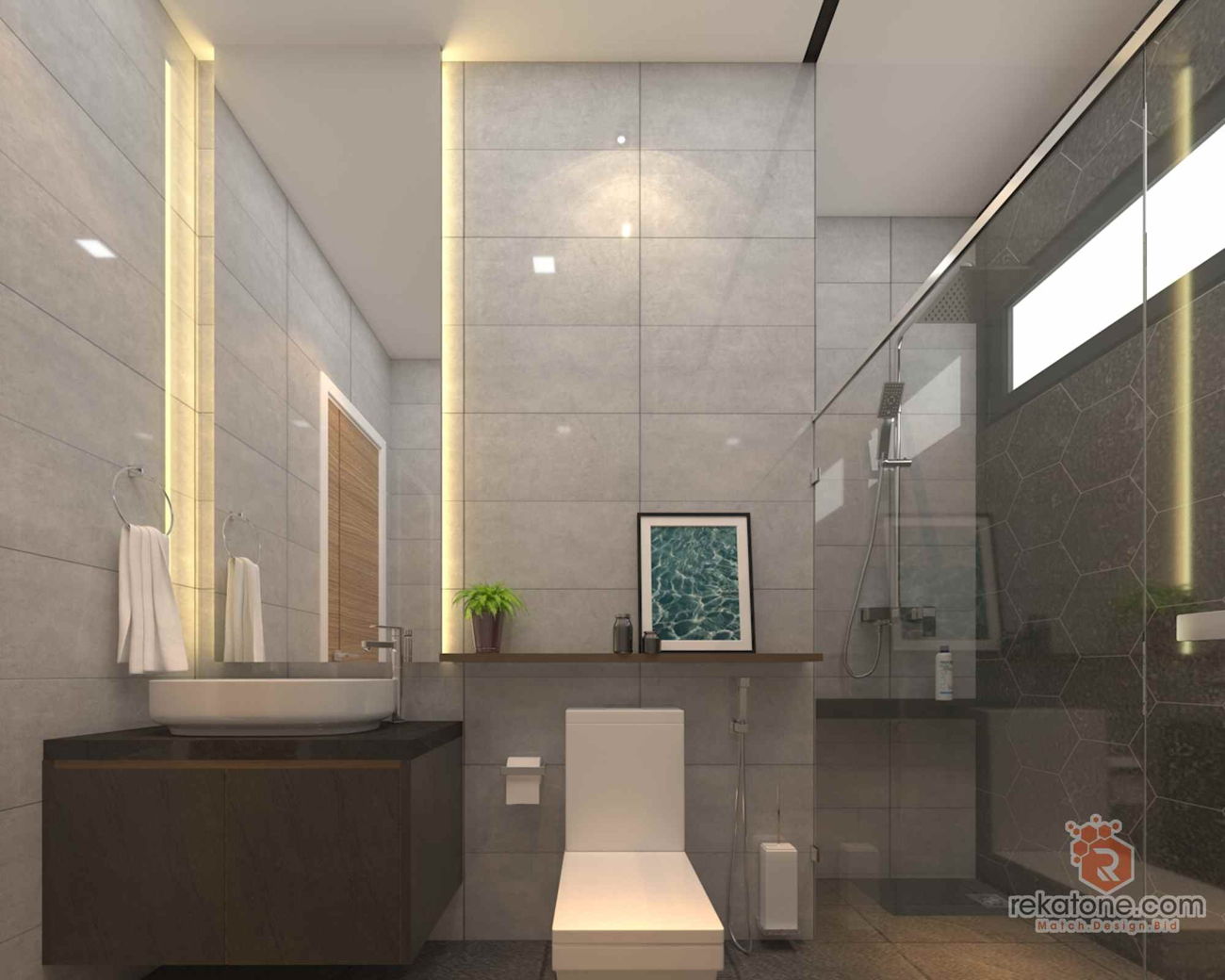 4.

Enrich your bathroom with decorative items
If you planned to decorate your bathroom, you can find a certain decorative item that is meant for the bathroom. The easier part of beautifying your bathroom is to bring greenery into your bathroom to create a refreshing ambience within the room. Other than plants, you can play with window treatments to beautify your bathroom. We recommend you get a curtain design that matches your bathroom's color scheme to balance the entire bathroom interior design. Besides, in case you wanted to place in picture frames for your bathroom, you could do that as a finishing touch for your bathroom.
We hope that these bathroom interior design tips can help you in transforming your current bathroom area. If you need to get advice from our local interior designer, do not hesitate to contact us at rekatone.com