Best countertop materials for your kitchen in Malaysia | rekatone.com
Some great countertop material options for wet kitchen and dry kitchen.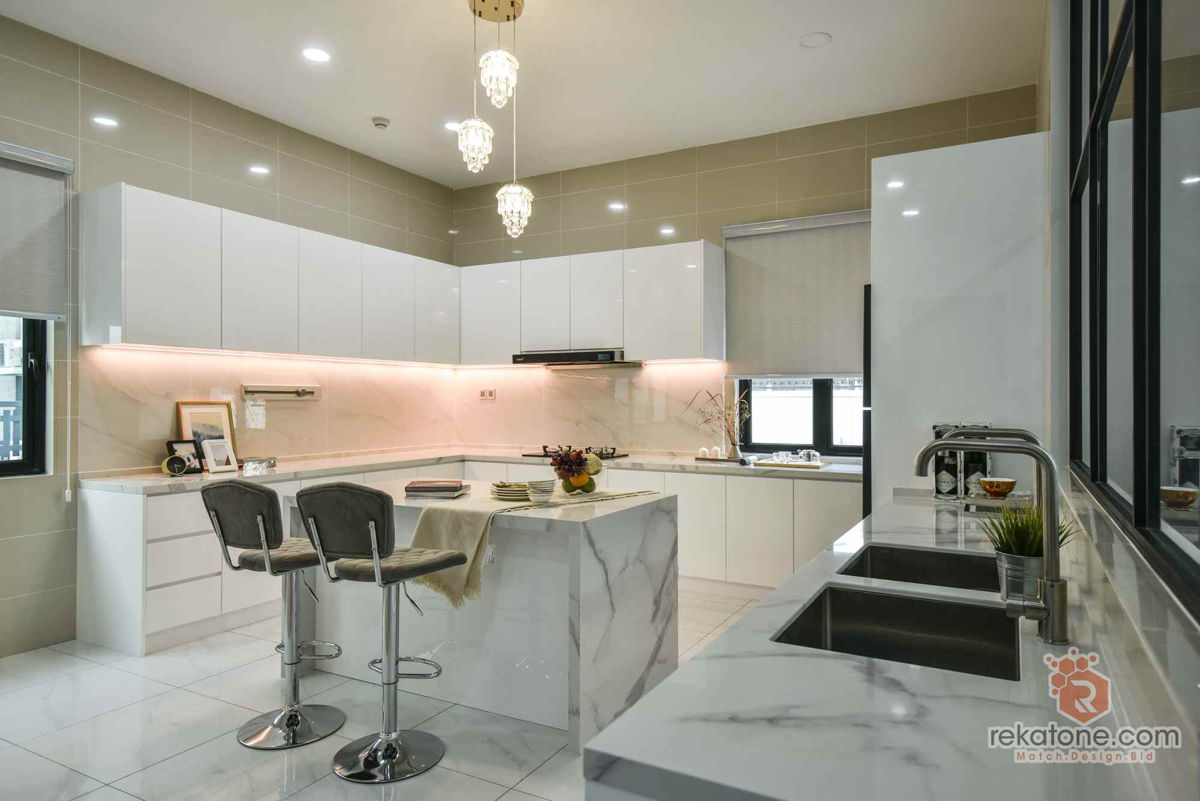 Countertop design is a great addition to complete your kitchen design. A countertop is a horizontal work surface in a kitchen that is perfect for the food preparation area. The countertop is also known as a benchtop, worktop or a counter table, depending on the country. It is frequently installed upon and supported by cabinets. The countertop is as important as almost all kitchen activities can be done in this space. With the right selection of countertop design, it enhances the look of your kitchen. Here we present some great countertop material options for wet kitchen and dry kitchen.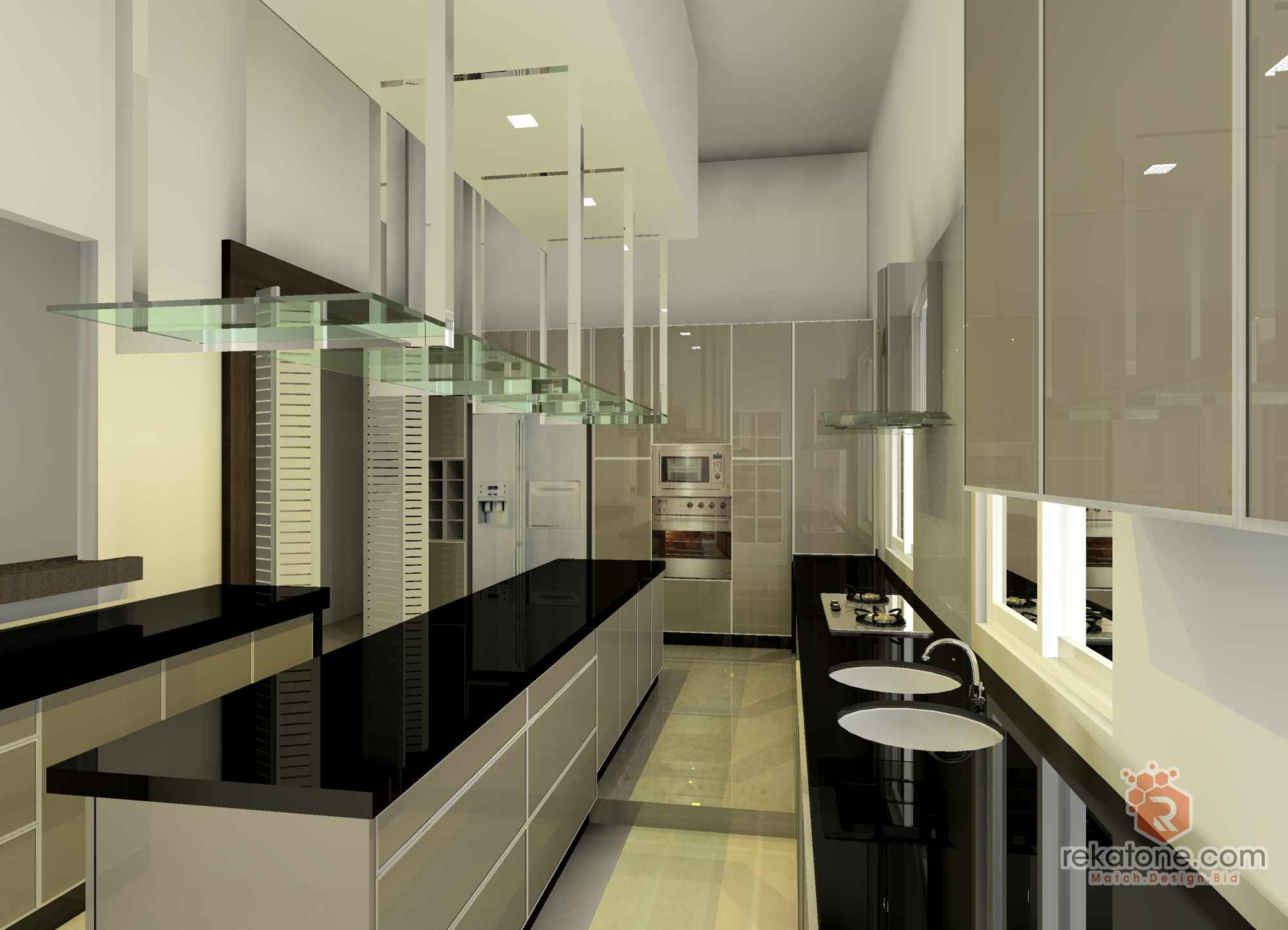 Solid Surface Countertop
The solid surface countertops tend to have a lighter color and pattern. This material is non-porous so it is easy to clean, scratch-resistant, and resistant to stress and collision. This type of countertop is highly recommended for dry kitchen or island worktop.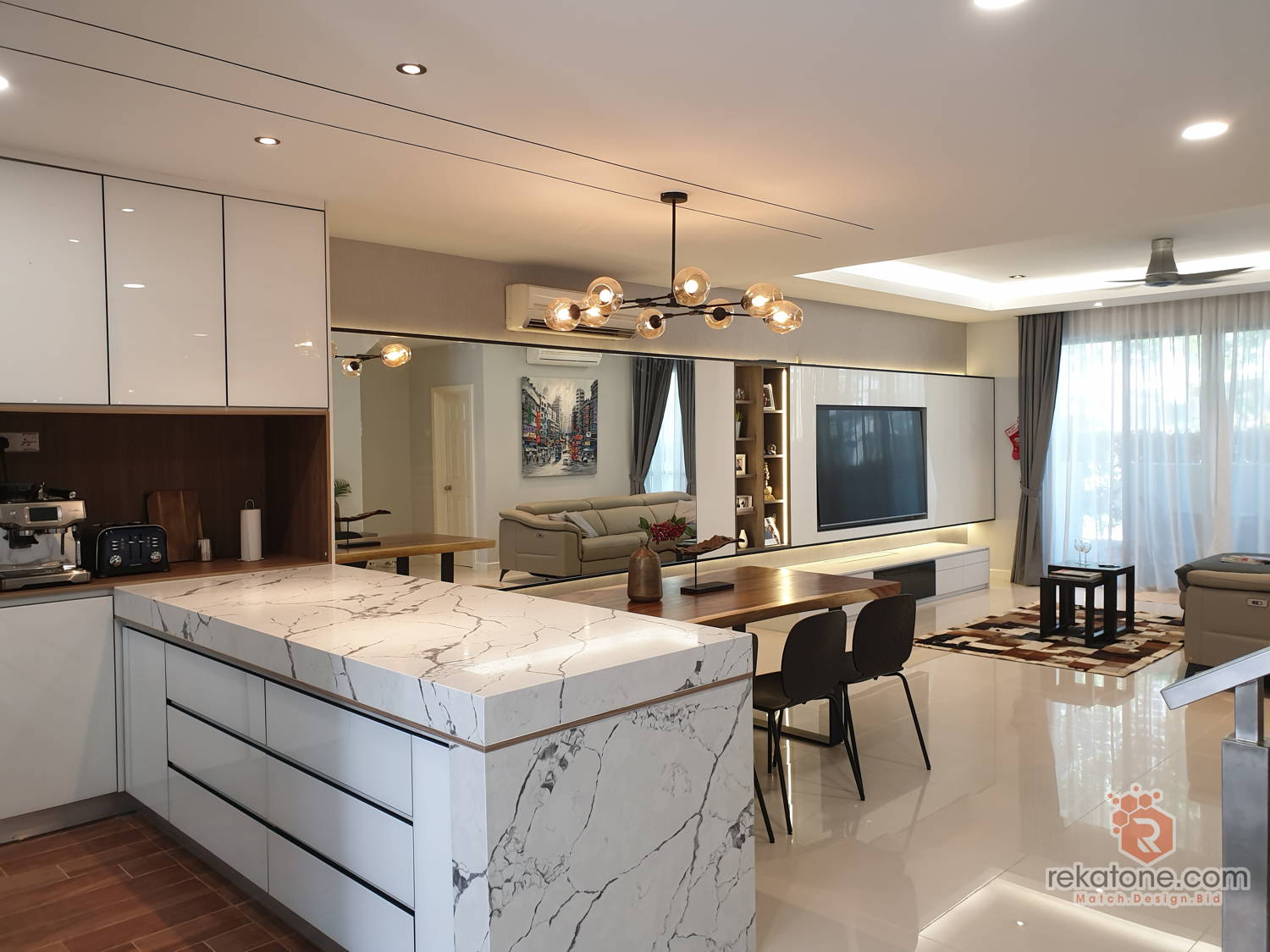 Natural Rock Countertop
Granite and marble are examples of natural stone materials most commonly applied to kitchen countertops. With a firm and natural texture and design, your kitchen will look luxurious and elegant when choosing these types of countertops. The advantage of natural stone material is its durable, heat resistant, and beautiful color variants and patterns. However, you need to prepare to spend more money on this type of countertop as it can be quite expensive. This is suitable for dry kitchen, wet kitchen and island kitchen or others.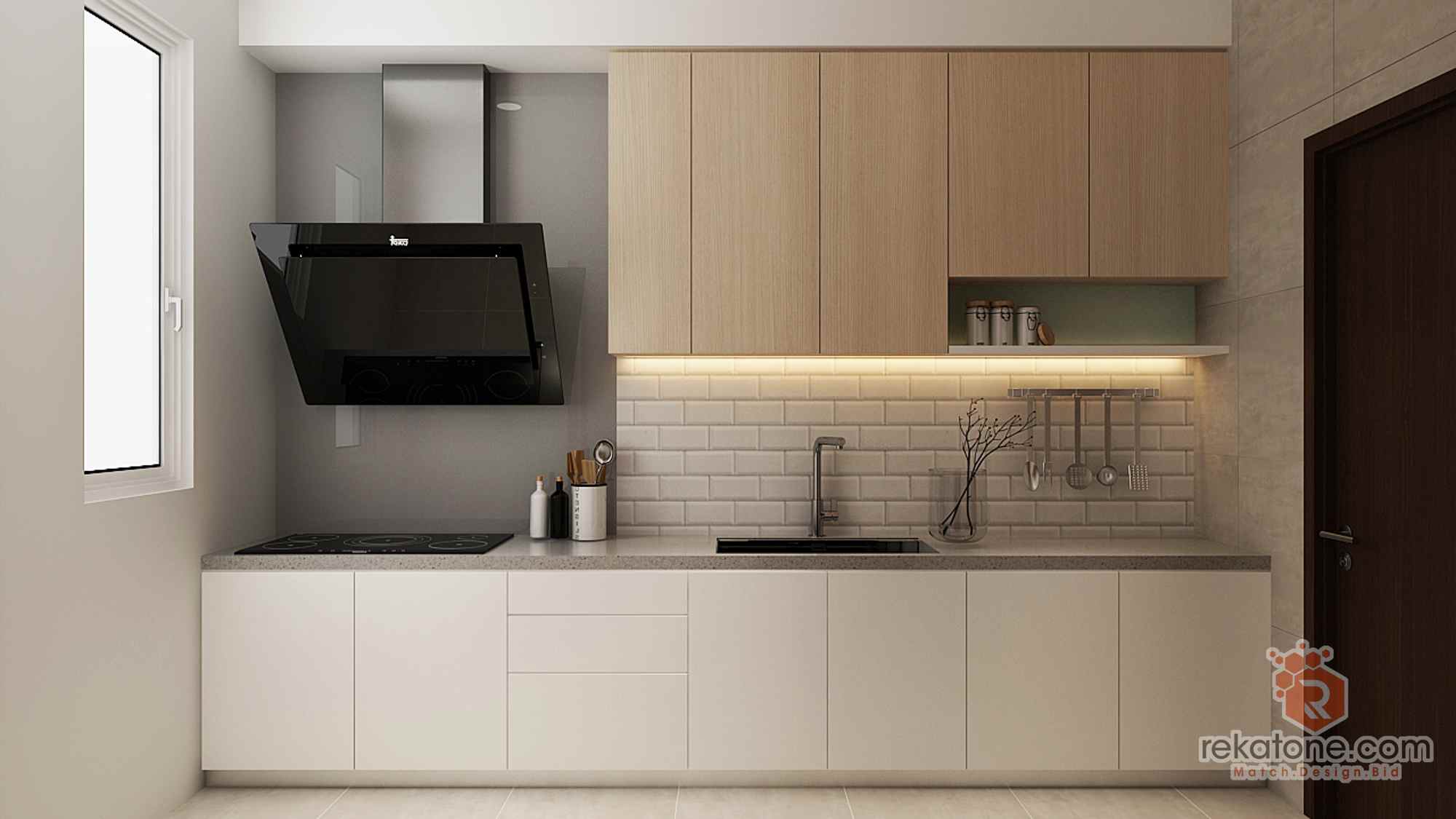 Ceramic Countertop
For those who want to have a beautiful kitchen with a limited budget, choosing ceramic tiles countertop is the perfect option. There are various ceramic tiles variations in terms of color, pattern, and size. Keep in mind to choose a floor ceramic tiles instead of wall ceramic as it is thicker and harder to crack. Best for wet kitchen worktop.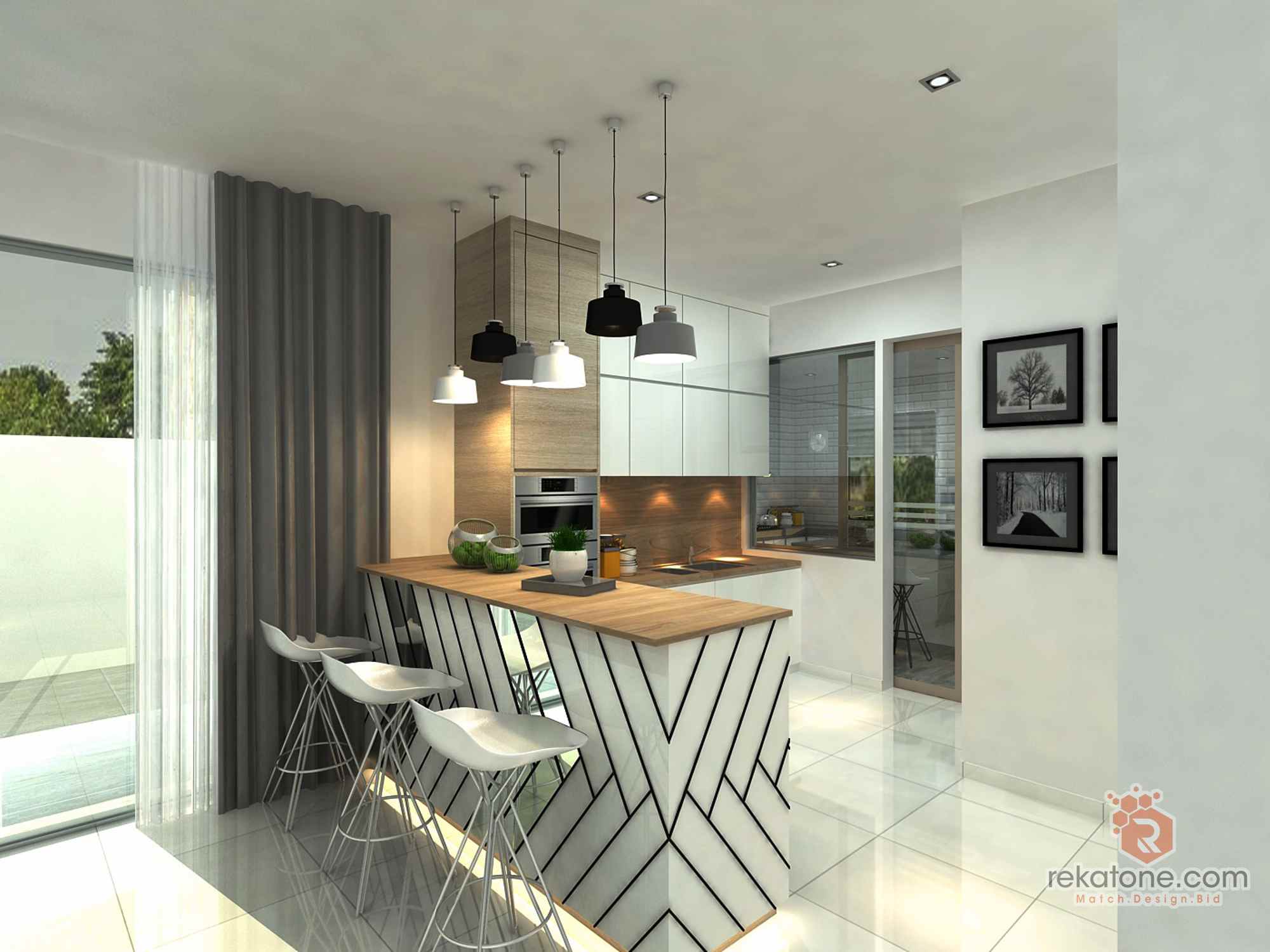 Wood Countertop
The majority of wood kitchen countertops are made from the traditional butcher block. A wood kitchen countertop is budget-friendly; however, it does require some attention to maintain the look and ensure it will perform beautifully for years as it is more prone to have dents and scratches. It is also not fireproof nor waterproof compared to other materials. This is the most economical kitchens worktop.
There are still many ideas and inspiration list that can help those who wish to build a countertop for kitchen design. Please visit rekatone.com for more amazing kitchen inspiration with variant countertops installed. Contact our interior designers to create your concepts of modern contemporary, vintage, retro, industrial, minimalist, Scandinavian, and many other selection.