Great interior design ideas for your children and kids room | rekatone.com
There are many factors that we have to concern when design for children's rooms such as their safety, and their needs.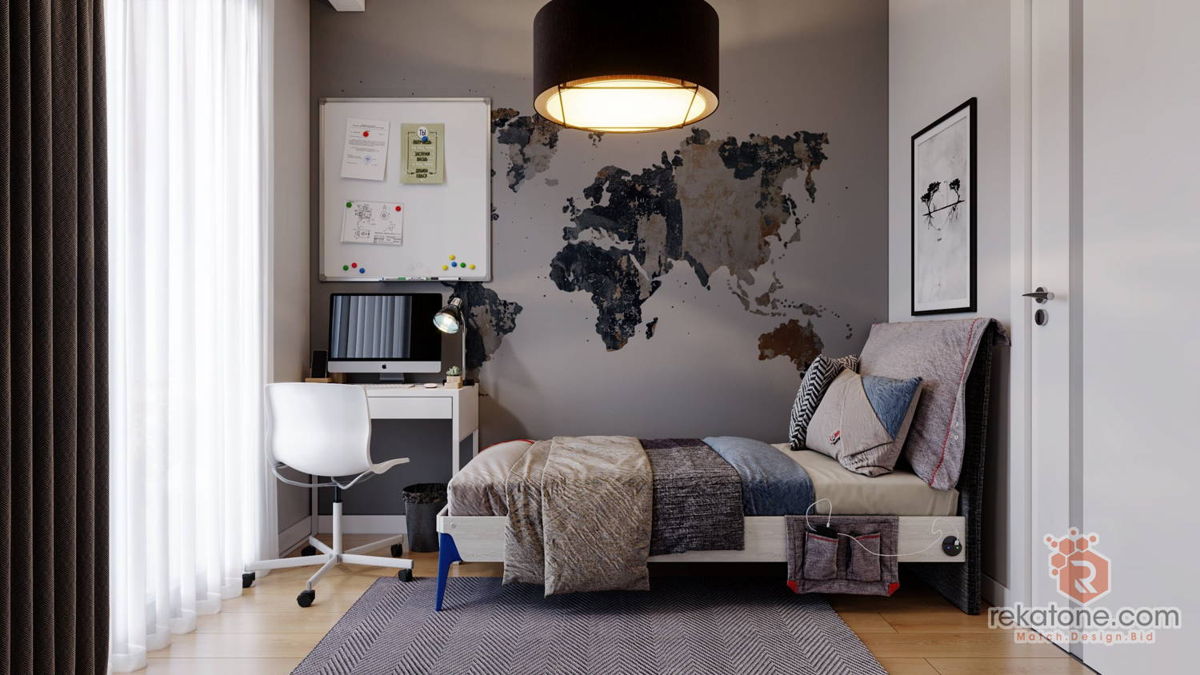 Home interior design and renovation have the potential to bring excitement to every household owner. We often seek for renovation package, cost and start with a renovation checklist before perform any renovation progress. At this point, the hardest part throughout this journey is that we have to go through an interior design progression for children's room as there are many factors that we have to concern such as their safety and their needs. Consequently, interior designers tend to be very careful when designing a room for the little ones to stay in. You, as a parent, can add a little spark in your children/kids' room with this simple interior design ideas.
1.

Add prints on the wall
Children room is the perfect opportunity for parents and interior designers to be wild in creativity. It is a living space to understand children's need and their personality. To augment dull children's room, we suggest getting designed wallpapers to make the space look interesting and cozy for them to stay in. Other than that, you can design your prints with your children and paint it on the wall to create a children's room with fun memories.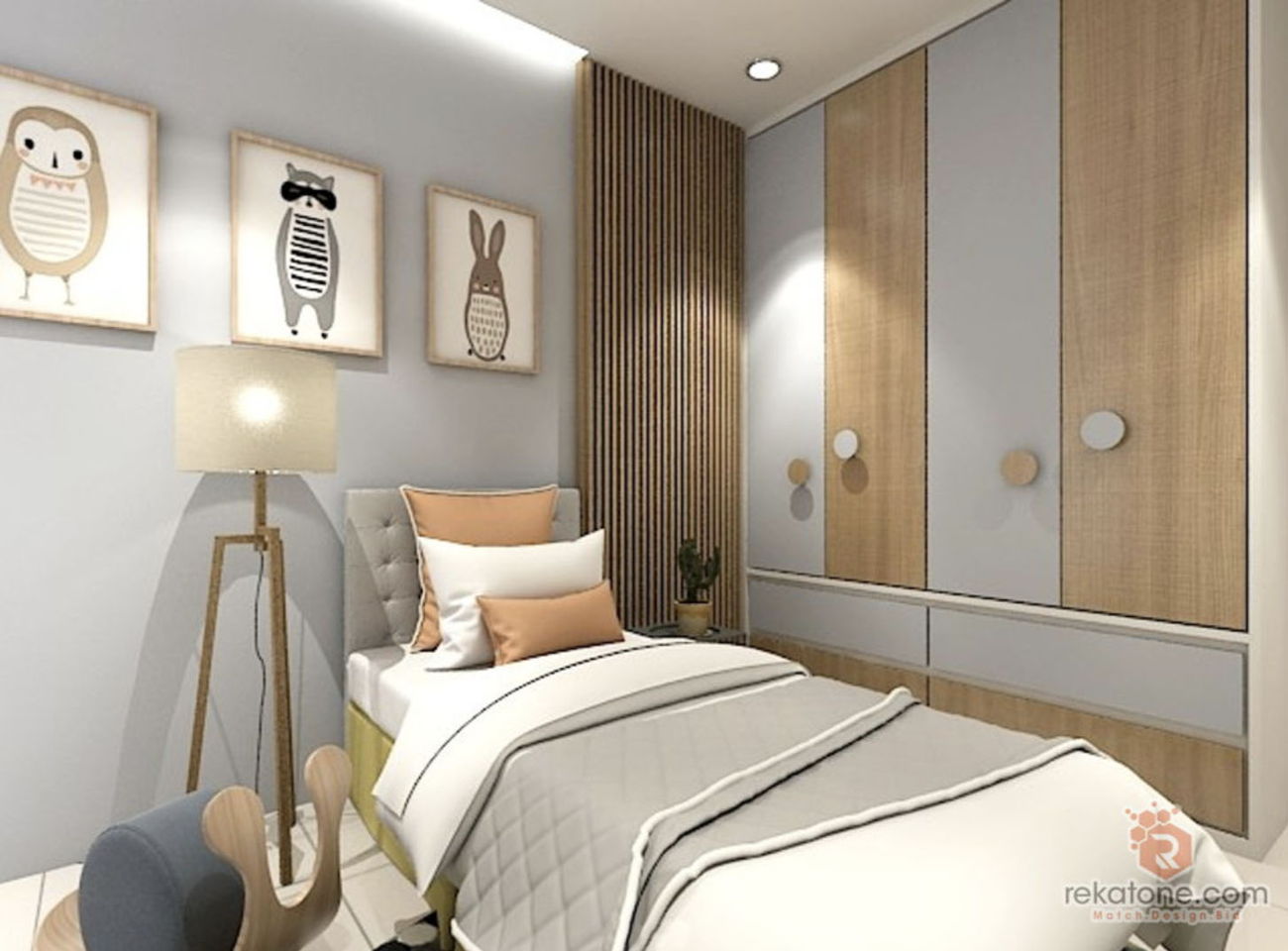 2.

Canvas wall
As a parent, seeing your children growing up being healthy and happy is the best thing that you could've wished for. To improve their intellectual thinking, drawing always the best way to express themselves. They paint and write whatever that they've learned on a piece of paper and love to indicate with their parents. It is the sweetest moment for parents to see their children gaining knowledge day by day. Instead of throwing away their creative workpieces, you can acquire a different size of picture frames and frame their work on the wall. To make it more interesting, arrange the frames decoratively to make it look like a "mini-museum" inside their room.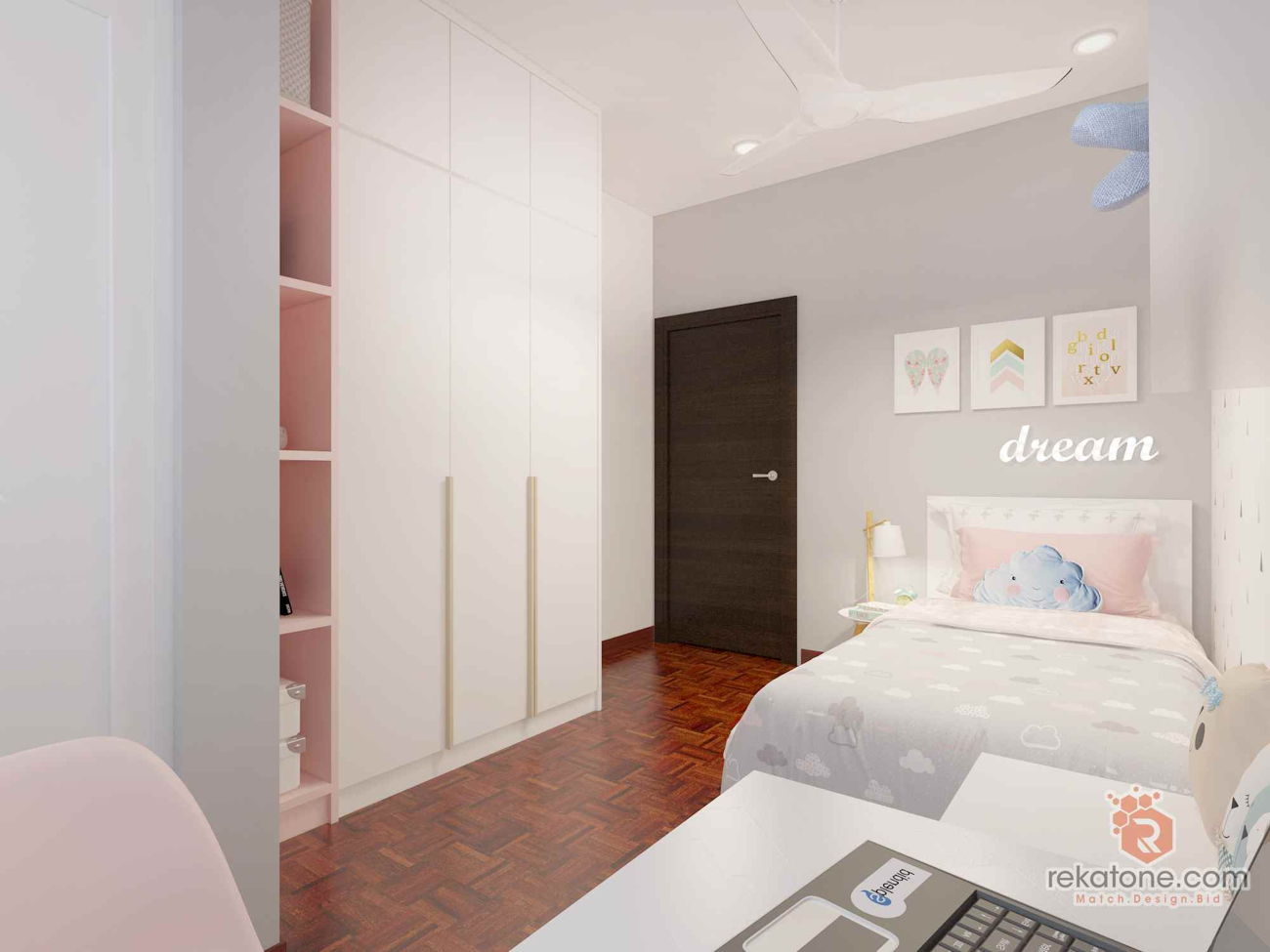 3.

Add on energetic type of furniture
Children's ideas in interior design are different from adults as they are frequently looking into stimulating and interesting objects. Thence, this includes furniture, too. You can begin to search for inspiration in children's interior design or get advice from interior designers about the kids' room. Be aware of the choice of furniture as each child has their preference in color, style and design. Besides, you have to be aware of the size of each furniture and your children's growth. This helps you to get furniture which suits your children. Try to make your kids' room sweet, simple and most fundamentally comfortable as it can paint a smile on your children's face.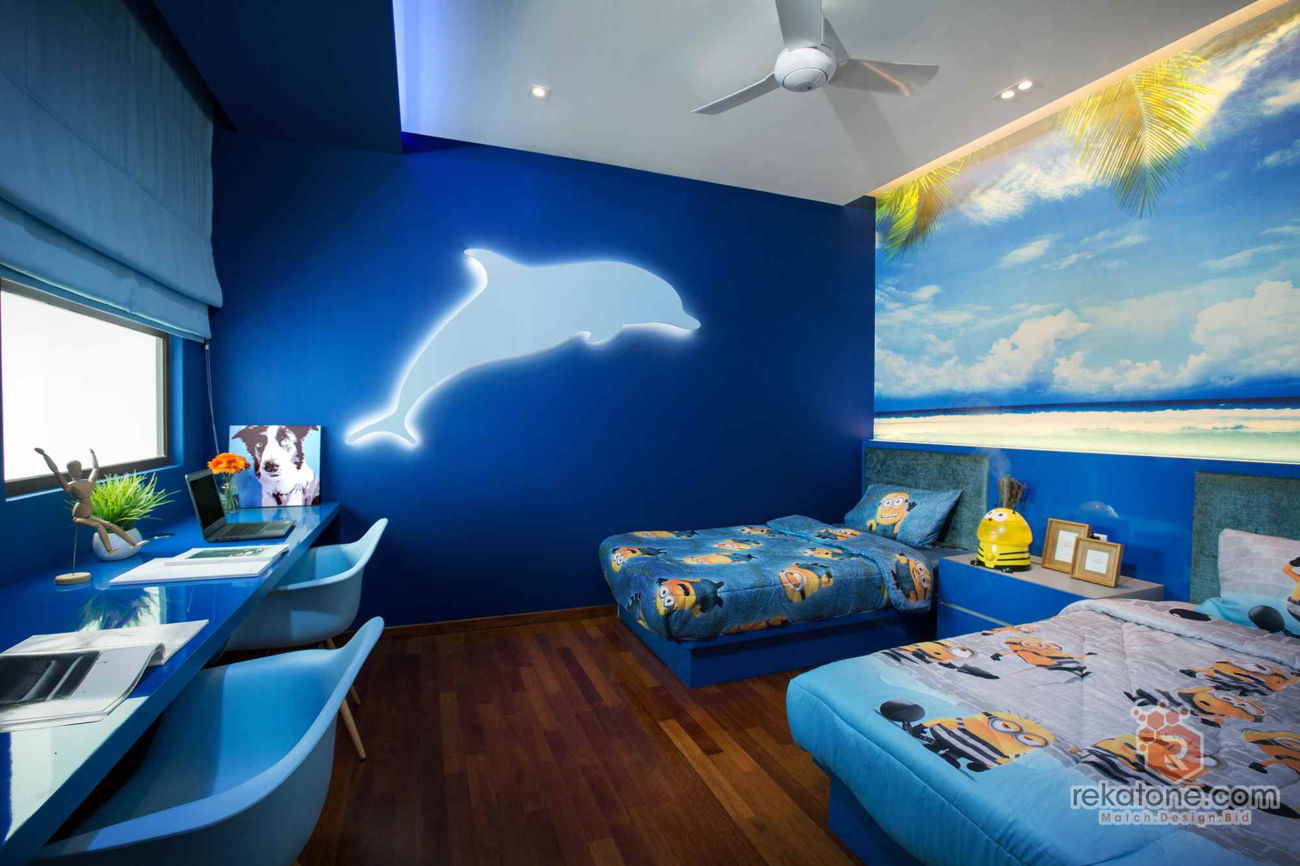 4.

Children room decoration
Other than furniture, the next step to improve your kids' room is to add decoration as a finishing touch for the room. Get soft and adorable furnishing like designed pillows, blanket or a sweet plush toy to enhance the entire space. Other than decorating the space in the room, you can get a wall sticker decal glow to advance the room. There is a variety of decal glow design that you can choose for your children and each design perform a different feel and mood for your children's interior. We advise you to stick it all around the space includes ceiling and wall to create a fun and cozy wonderland for your children.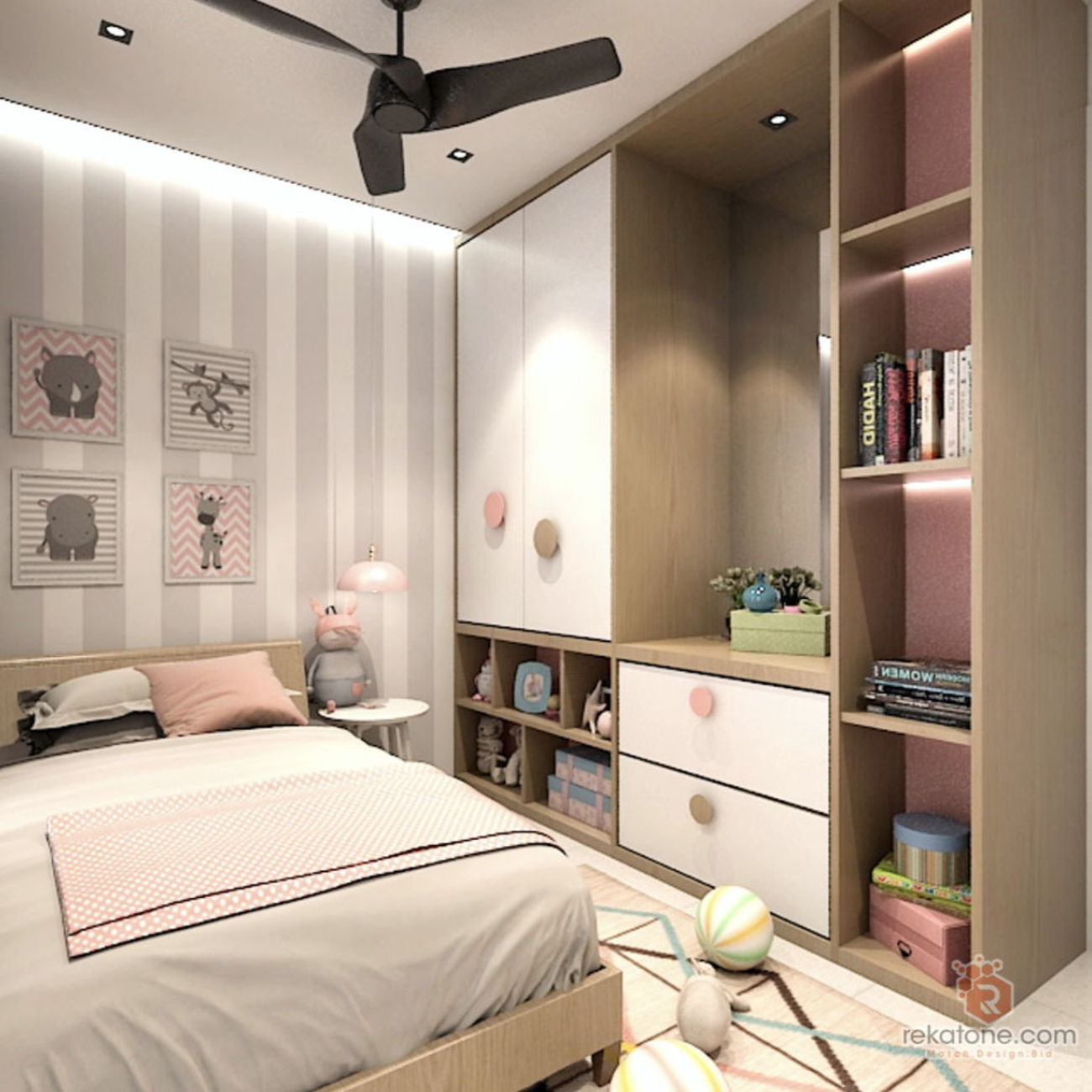 5.

Indoor playroom
In today's generation, most children preferred to stay home with their technologies instead of spending their time outside, and this causes many parents to worry about their children's well-being and habits. To keep your children active, you can seek a small space within their room and install indoor activities for them such as an indoor basketball court. Aside from this, you can take this space specifically for their toys and let them play within the circle. This can teach and avoid them from throwing their plaything all around the space.