How To Create Japandi Interior Design Style | rekatone.com
Japandi interior design stands for Japanese-Scandinavian. The designs are clean and minimalist and suitable to be applied in small houses, apartments or condominiums design.
Are you familiar with the term japandi interior design? This term is not widely known. However, the Japanese interior design style is gaining in popularity. The Japandi designs are clean and minimalist and is suitable to be applied in small houses, apartments or condominiums design. Japandi interior design stands for Japanese-Scandinavian. The combination of these two design styles can produce a unique feel that still seems simple. Let's get to know some of its characteristics of this design.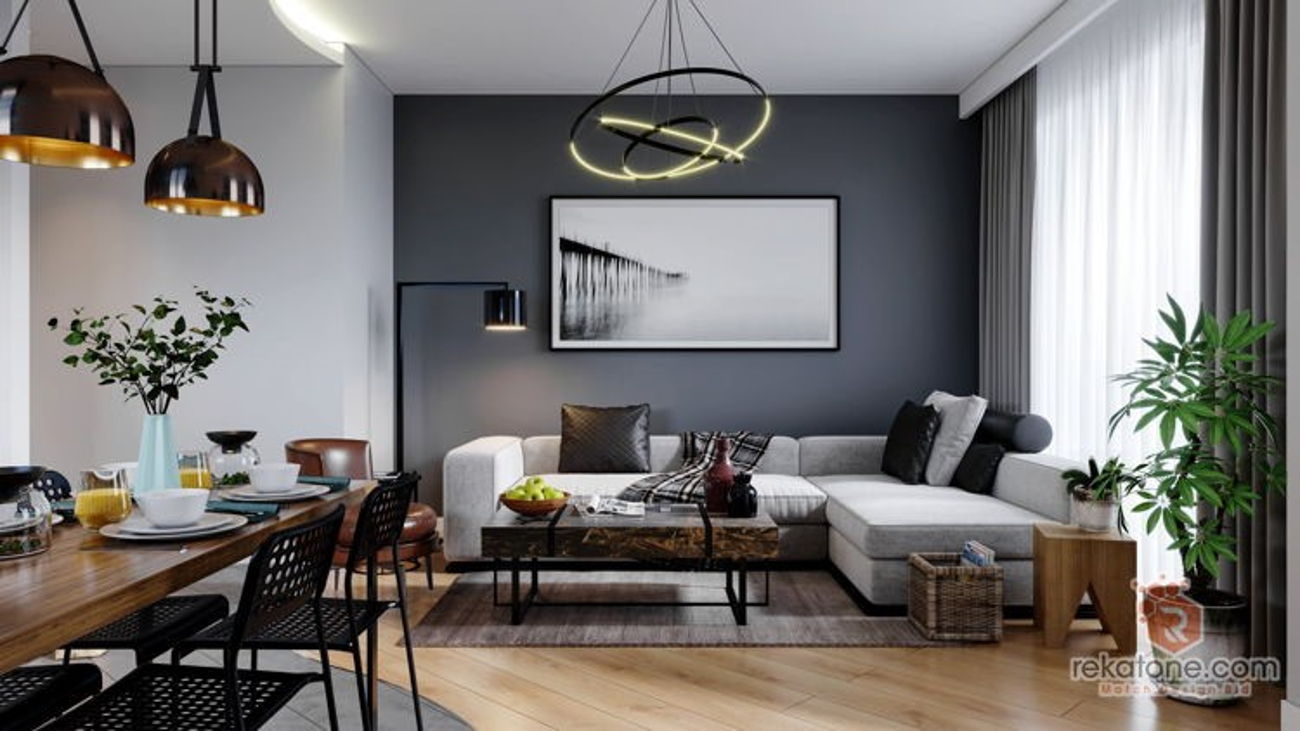 1. Rely on White
The white color is synonymous with Japandi interior design. Besides being impressed minimalist, the use of white color will make a narrow room seem more spacious. The Scandinavian style inspires the choice of white. Simultaneously, the Japanese design is identical to the shades of wood and other monochrome colors (black and grey).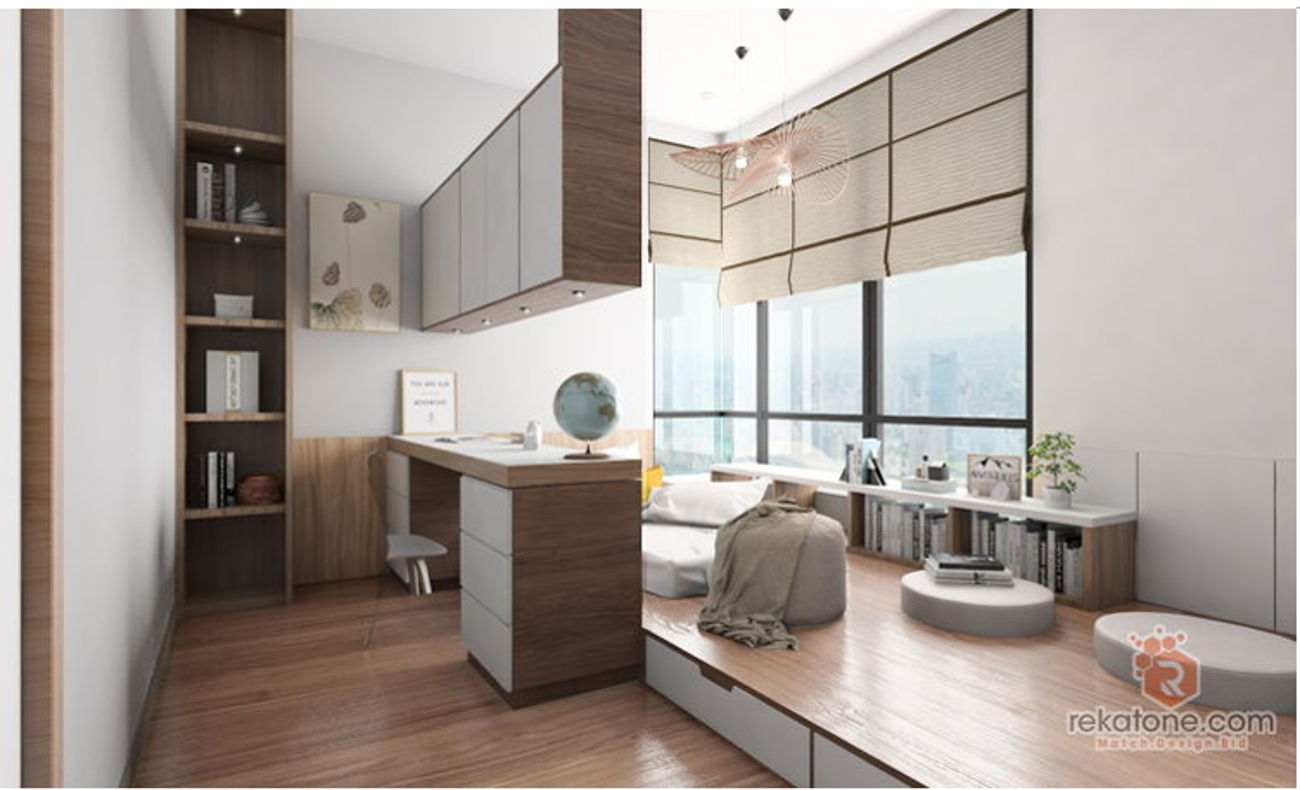 2. Pastel Color Accents
Many people think that Japanese interior design is synonymous with pastel colors. This assumption is wrong because you can also add pastel color accents. A little touch of pastel colors in the house's interior will make the house seem more attractive and cheerful. You can not only rely on pastel color paints for certain room elements but also can present pastel colors through the selection of furniture and other furnishings.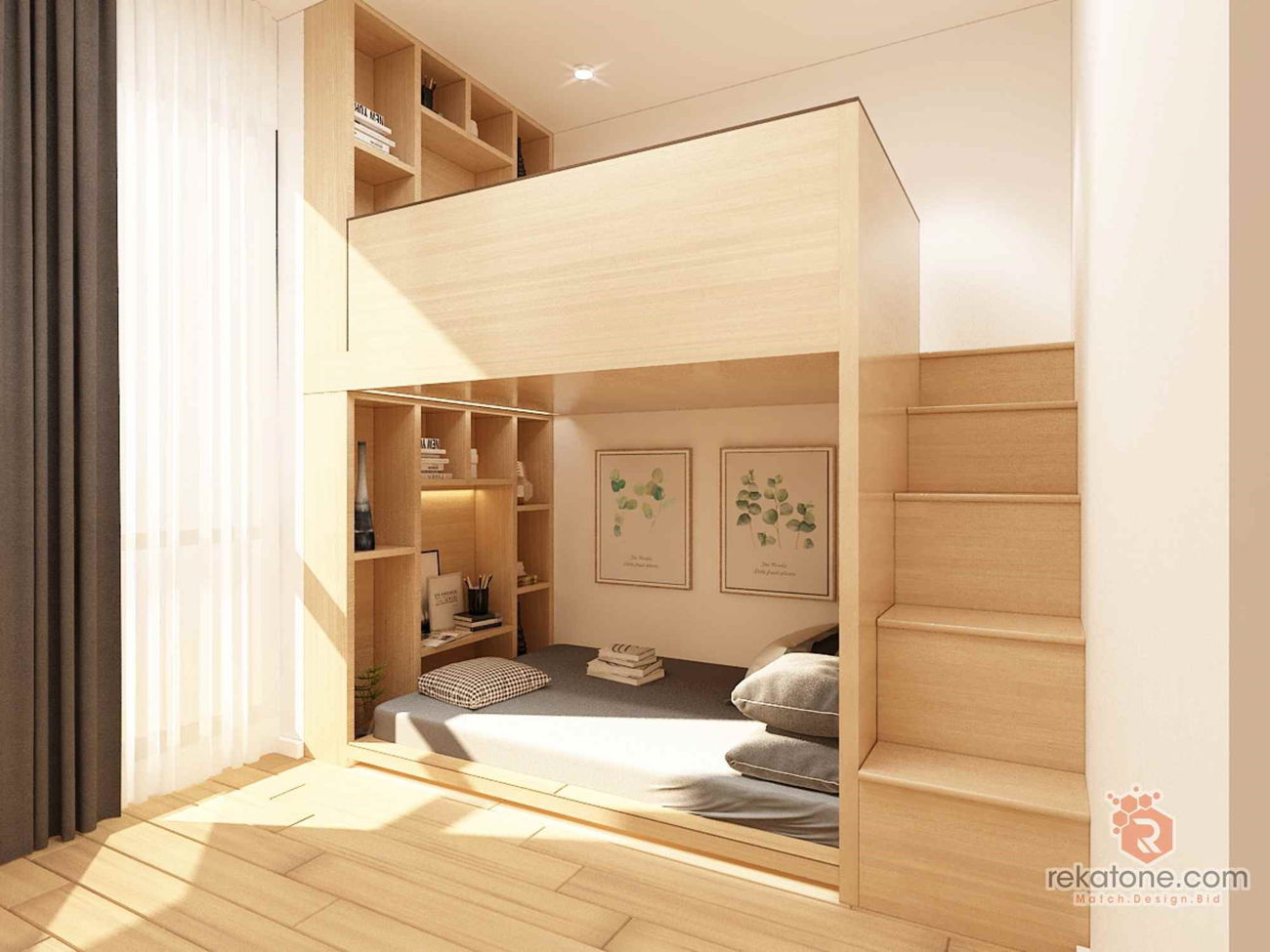 3. Delivers White and Dark Color Combinations
Japandi interior design concepts usually combine Scandinavian-style white wood with Japanese-style dark wood. This excellent combination will make the interior nuances of the house seem warmer and less monotonous. In addition to dark wood, Scandinavian-style white is suitable with light wood to produce softer color shades.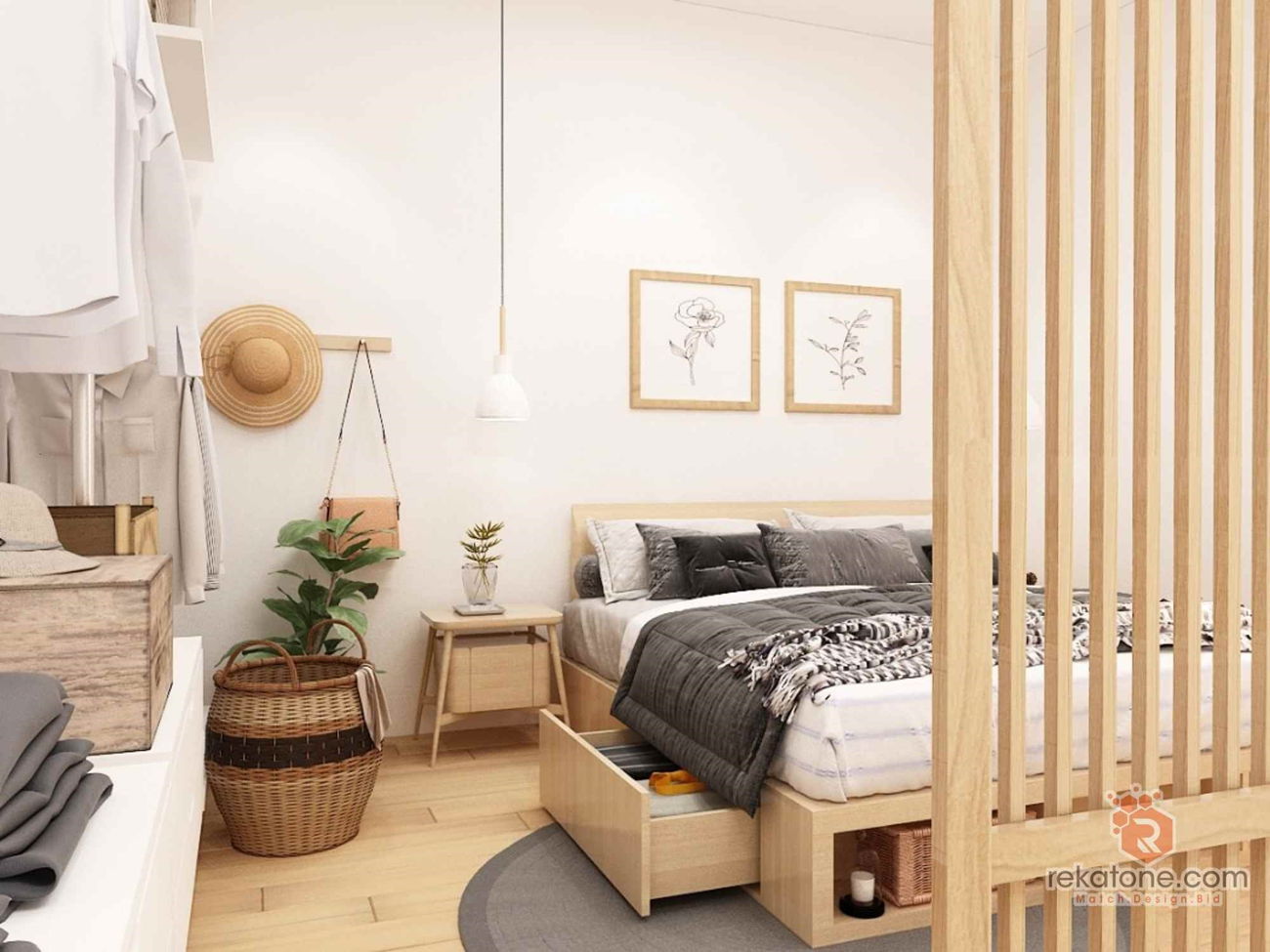 4. The collaboration of Two Philosophies
In addition to adopting distinctive characters and design principles from Japanese and Scandinavian styles, Japandi also takes philosophical values ​​from the aesthetic and lifestyle concepts developed in the two countries of origin for these design styles. This decoration is very suitable when combined in a space.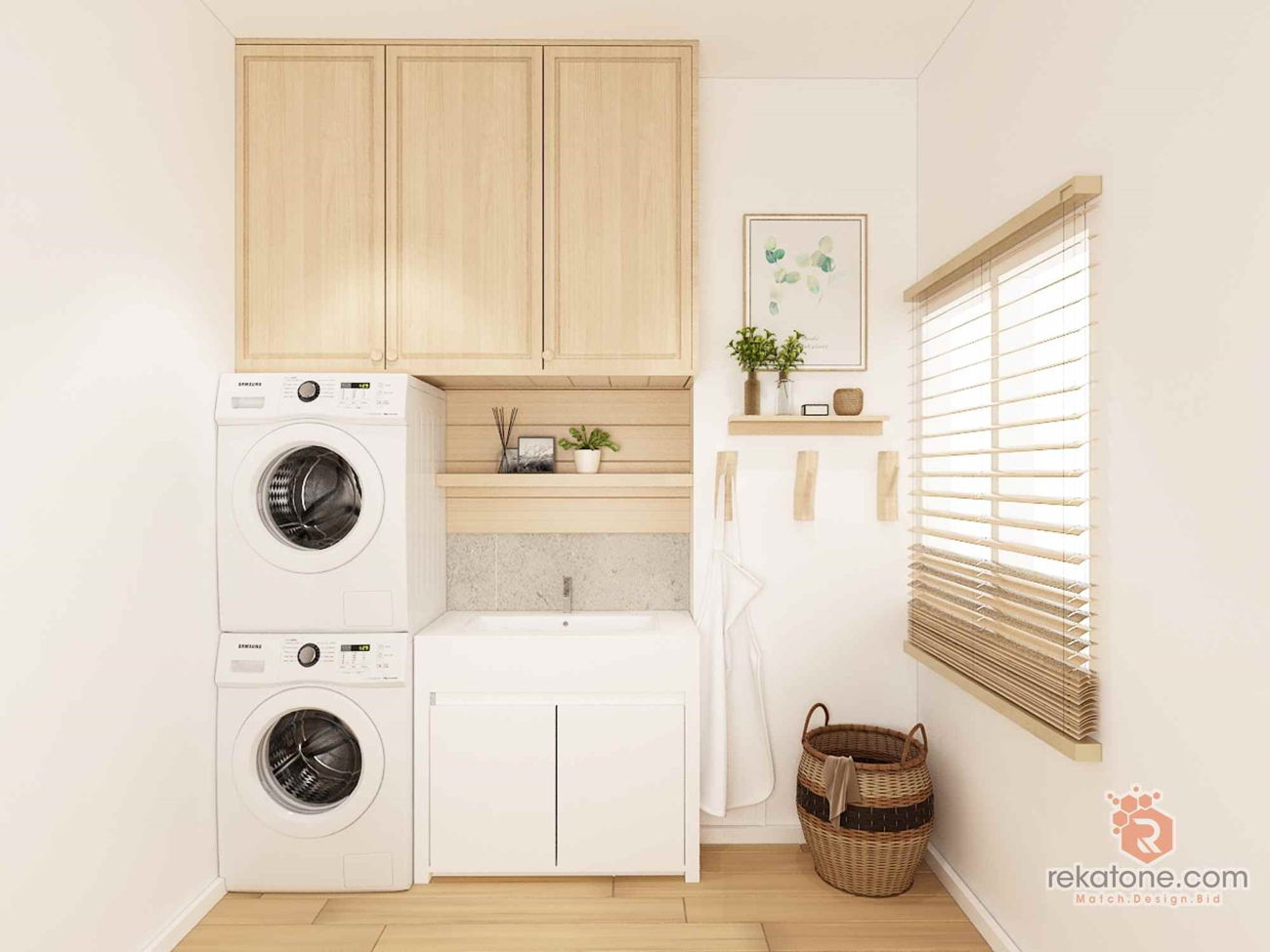 5. Prepare Furniture Without Complicated Carving
The Scandinavian-style interior is synonymous with medium-sized furniture and decorated with ornaments. This interior style requires you to prepare furniture without complicated carvings to prioritize a minimalist impression. Besides making the room seem spacious, furniture with a minimalist style is also more comfortable to care for and clean.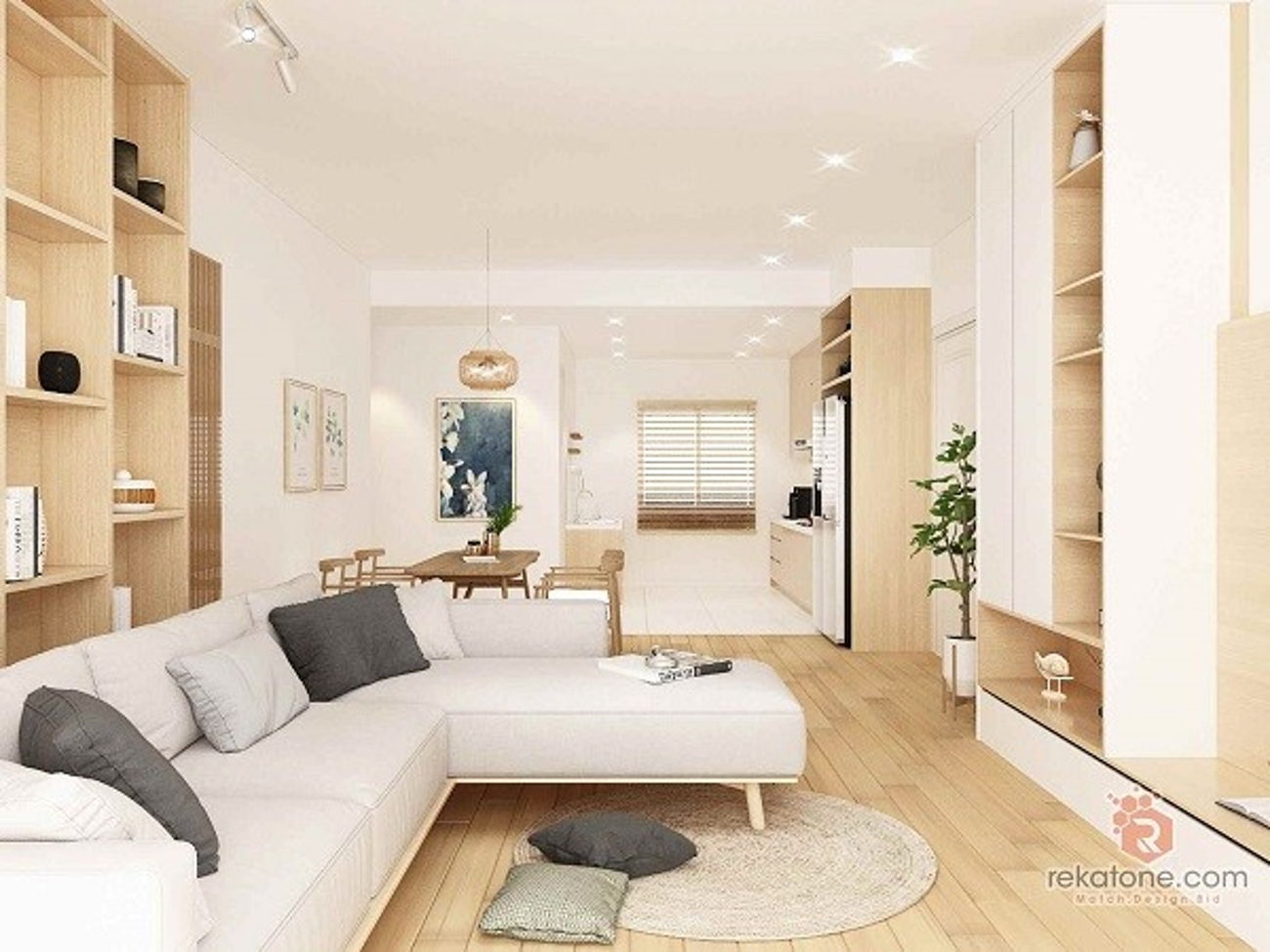 6. Placing Plants in the Room
Japandi interior design is also synonymous with indoor plants. Plant elements are compatible with zen interior design with natural nuances. So, don't hesitate to place miniature plants in the corners of the room at home. You are free to choose various other interior plants for your home.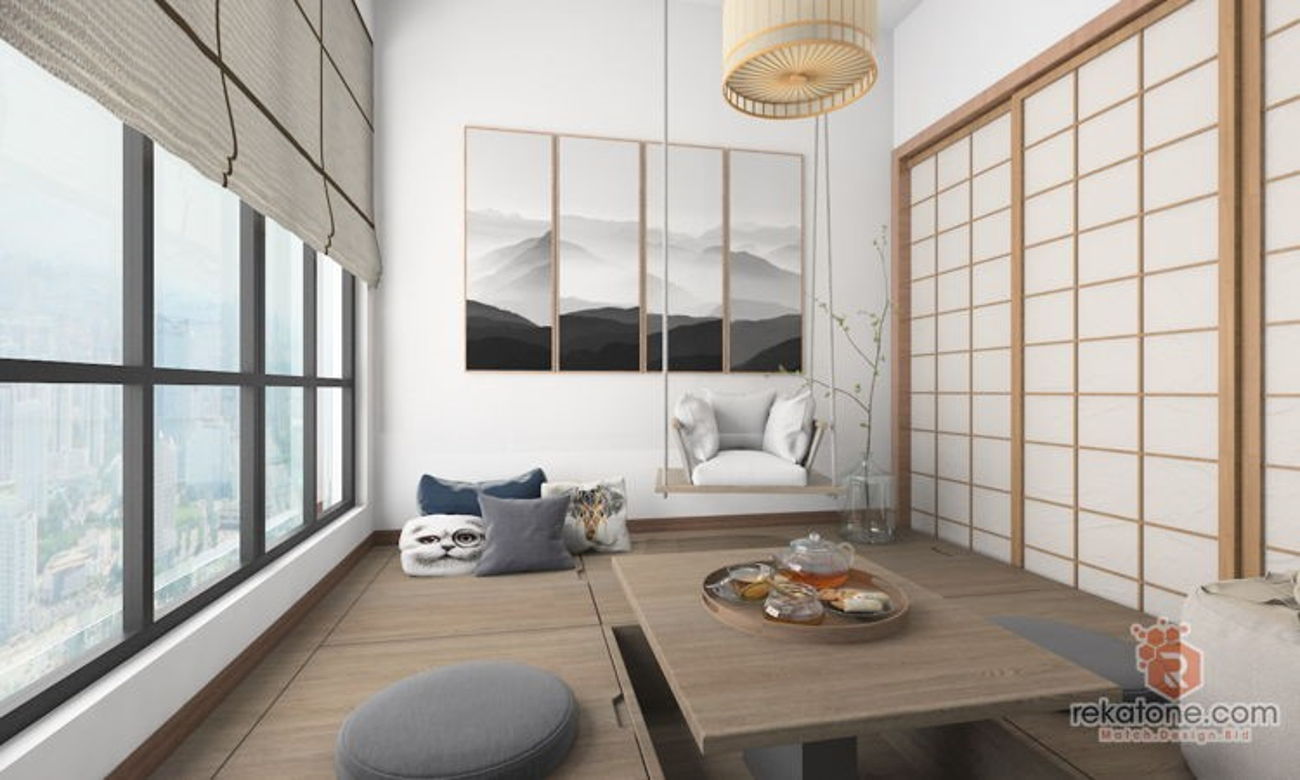 7. Minimizing the number of items at home
The japandi interior design also shows a combination of Japanese-style wabi-sabi lifestyles and Scandinavian lifestyles. The two lifestyles have the same principles, namely regularity and the concept of minimalism. Try to sort your things regularly so you can get rid of unwanted items easily. This habit will always keep the house neat, clean and comfortable.
Home is where the heart is! That is an appropriate parable to describe our quiet, calm residence and a place to rest and relax after a tiring day of work. The combination of the Japanese interior design according to your family's preferences will make your home more comfortable. Try applying it with the references above to bring the best interior style for your home.