Real-Home Remodel: Bungalow interior design Malaysia | rekatone.com
A closer look of this bungalow remodel with luxury interior design.
With an innovative interior design and a mixture of bold materials for the interior design, it makes this house a standout home that deserves a closer look that has unique shapes meant to maximize the surrounding environment and interior design for Bungalow.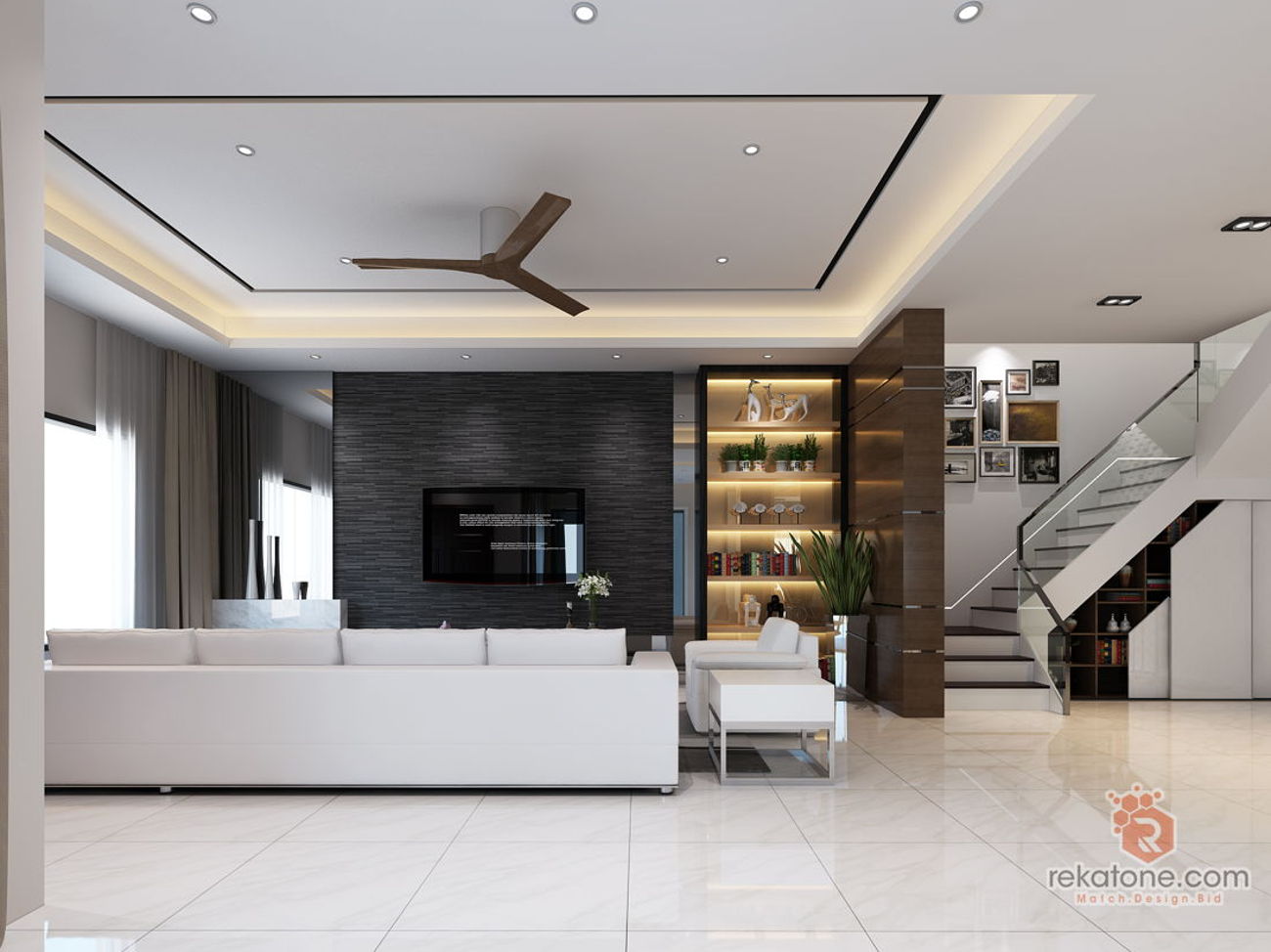 The features of this luxury living room design are the use of a large glass sliding door to maintain temperature for the room and protected from intense sunlight. This luxury interior design allowed the sunlight pours in through the massive open facades to warm and light the interior passively.
This design can further highlight its value as a luxury interior design bungalow.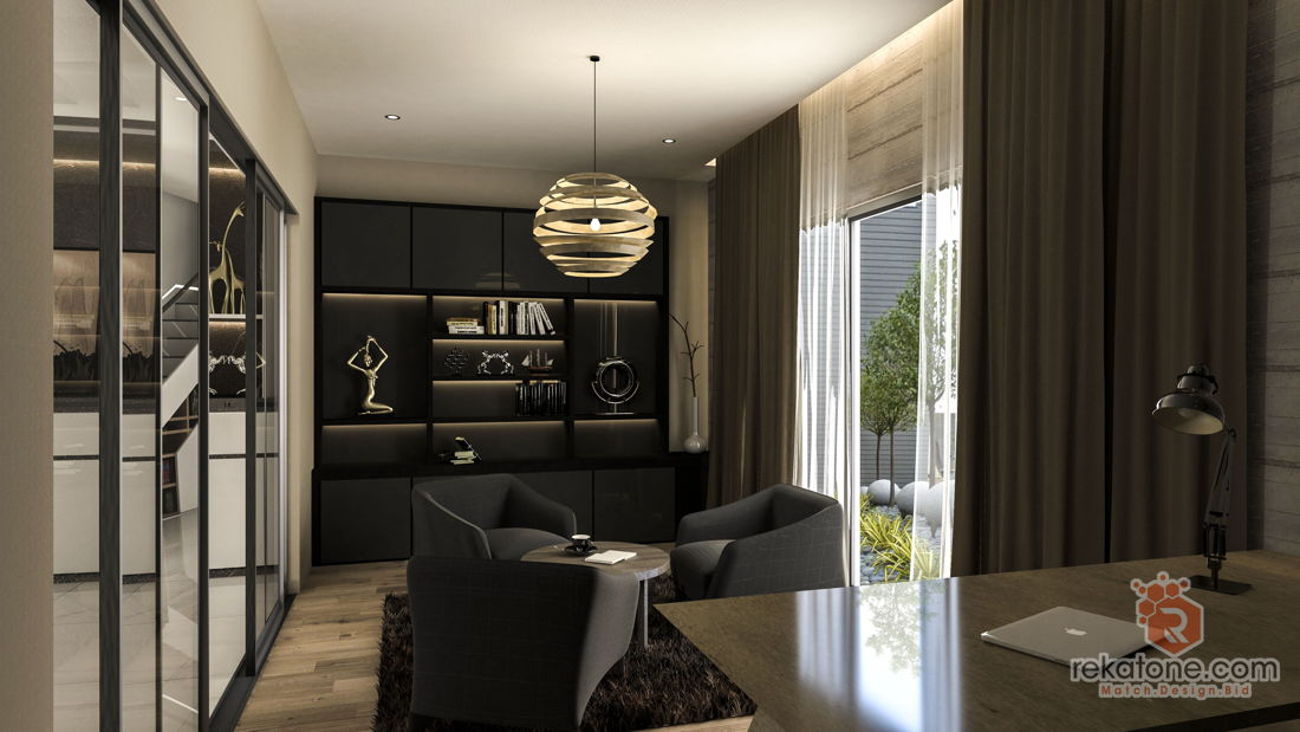 With an expansive view of the backyard and surrounding landscape, the openings serve a dual purpose. As we know, the sunlight passes into the massive open area in the morning to warm and light the inside. This luxury interior design home has implemented the solar recycling system technology to reduce its impact on the environment.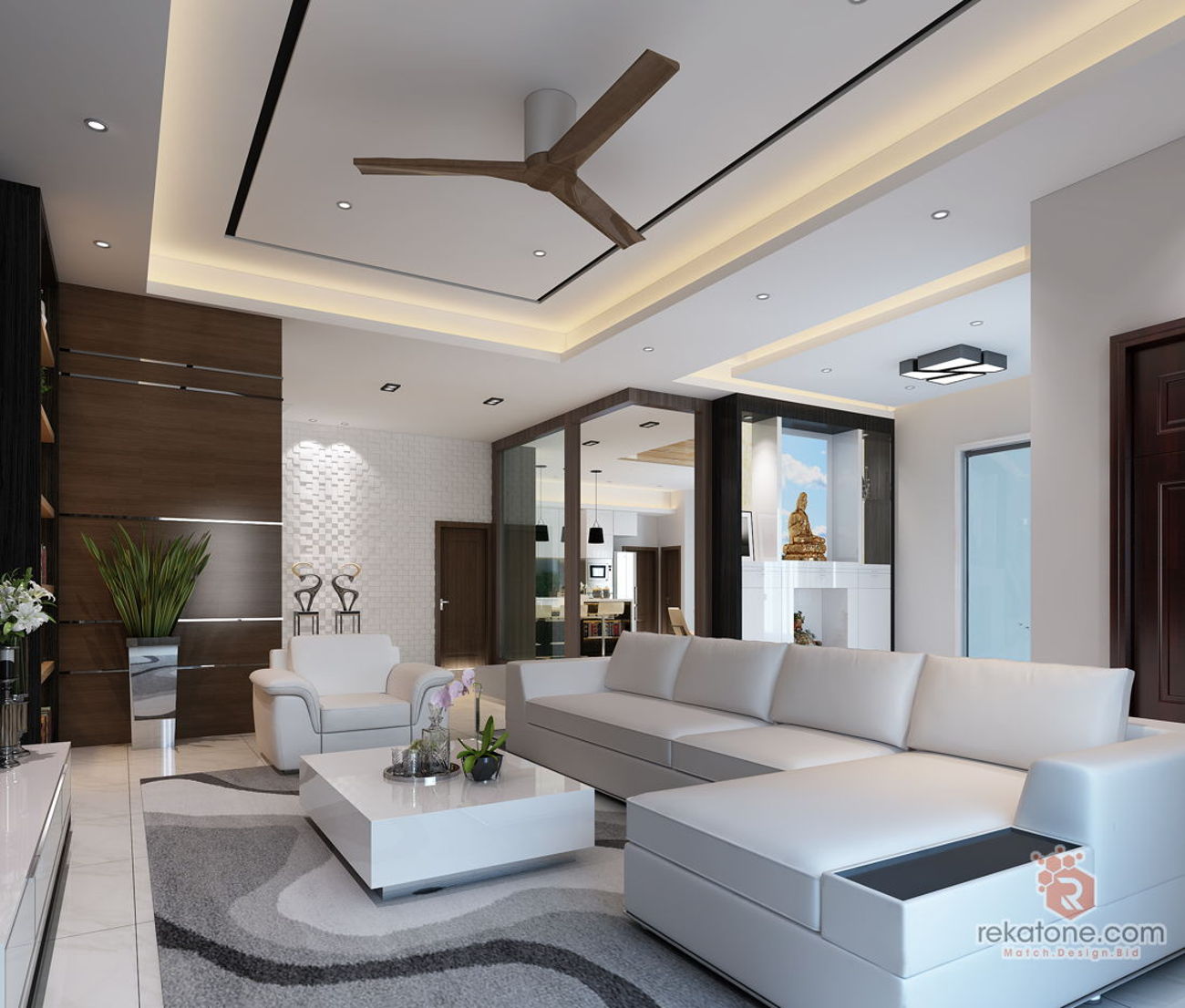 By its selected chosen combination of furniture and home decor accessories, unobtrusively creates an enticing room. The luxurious living room design is situated within a more fabulous open space environment and complete by its modern interior design furniture. Turning the other way, we see through the completely opened wood panels to the patio, separating the area between the stairs and the living room. Miniature decorations are put in the corner of the living room are not only an attraction for guests, and may also reflect the personality and taste of the owner who prefers modern luxury interior design as a home interior design for bungalow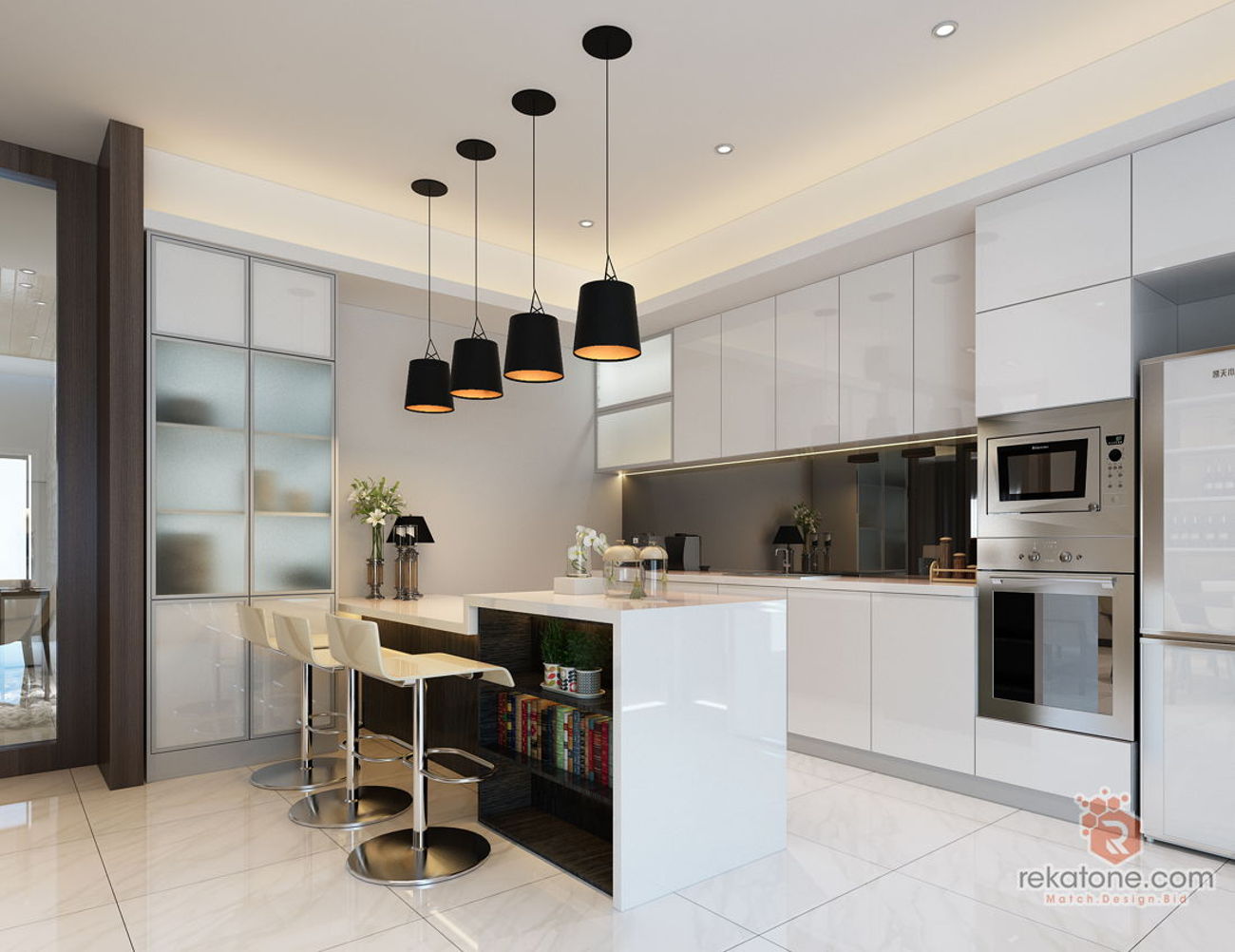 The kitchen makes the most of its open design, centring on a bespoke island with a built-in sink, range, and plenty of space for in-kitchen dining. We can see how the total high glazing offers loads of natural light at the far end of the room. It looked, on the other hand, the home ought to look like a modern kitchen interior design with an exquisite cabinet and rich floor. The island's glossy countertop makes a positive impact on making the kitchen look like a luxury interior design.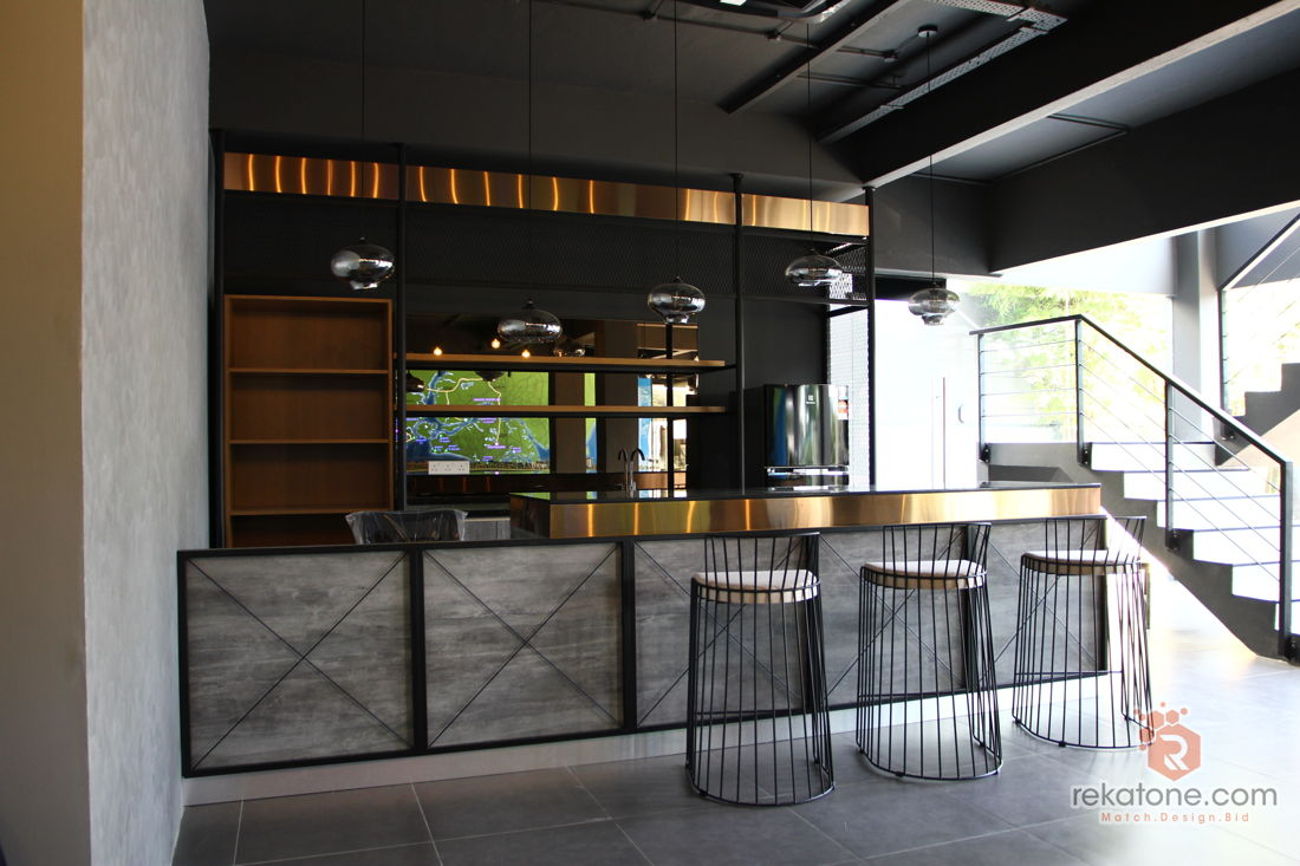 The house's basement is all service areas, such as parking, outdoor space, and minibar, with direct access to the outdoors for convenience. This part of the home features an exposed structure that blends with the exterior design to become such an outstanding modern luxury interior design for your bungalow.