Staycation concept For Bungalow home interior design | rekatone.com
Stay + Vacation = Staycation Concept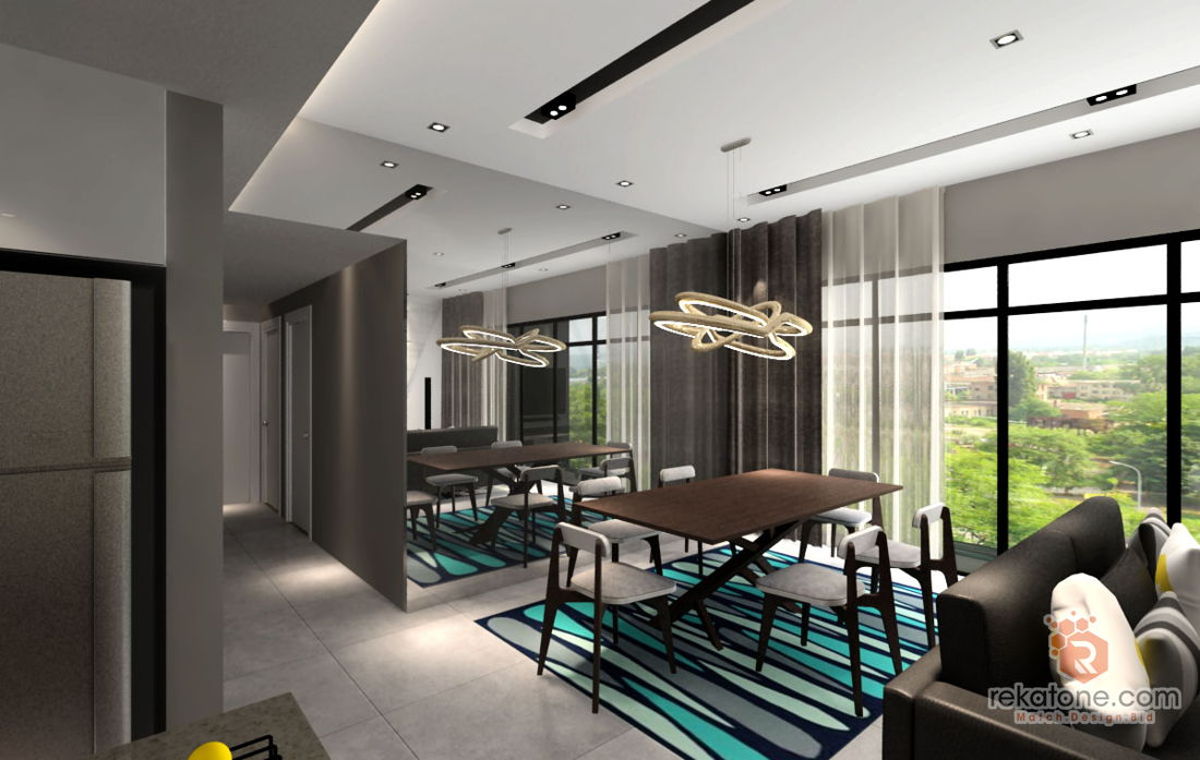 The word of a staycation is portmanteau words from stay and vacation. For this bungalow home interior design with the staycation concept, this interior design is convenient when it doesn't require much time to maintain. It also gives you joviality and a new ambience in your luxury home interior. Let's do it!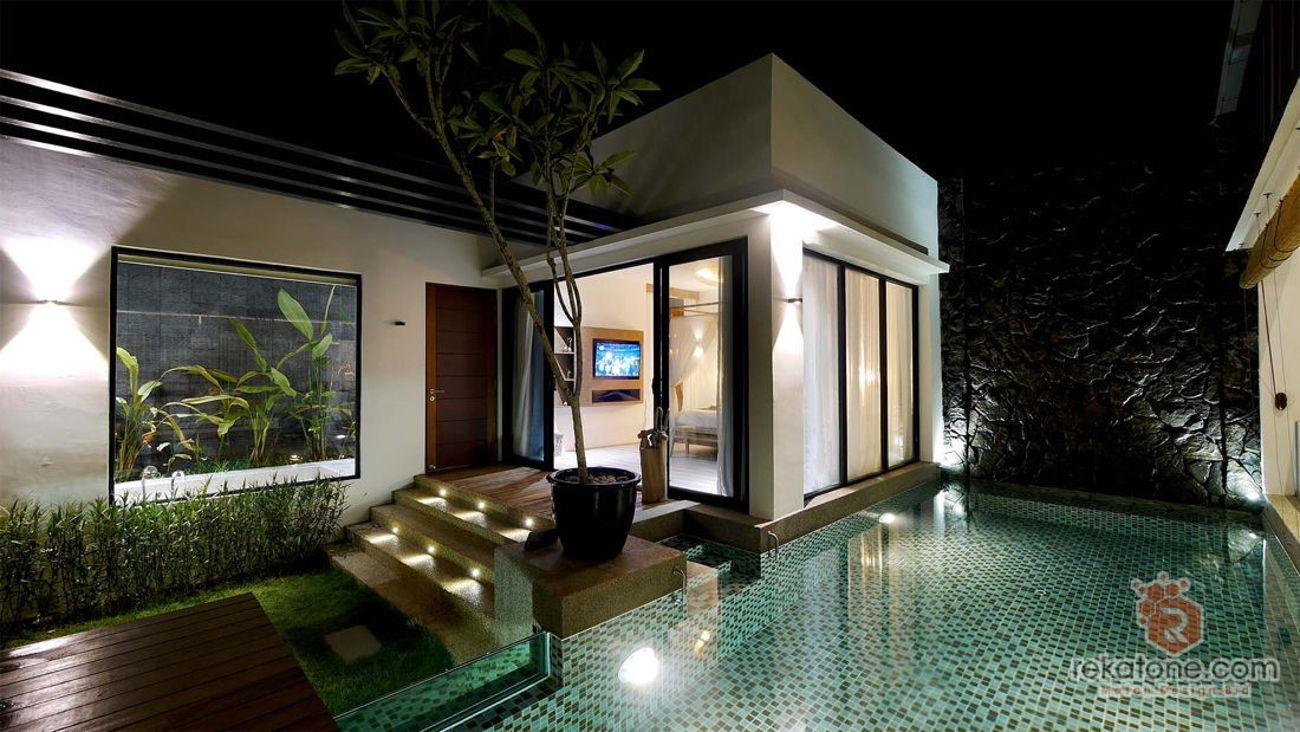 1.

Resort staycation for home interior design
Overall, the interior design for this stay theme is inspired by the idea of a cosy summer retreat. It is a mix of modern minimalist interior design, Scandinavian interior design and contemporary interior design, giving you a pleasant influence while you are in it to experience comfortable weather and quiet. Staycation modern interior design can grant you a more rejoicing and relaxed atmosphere from the workload and avoid depression due to life pressure.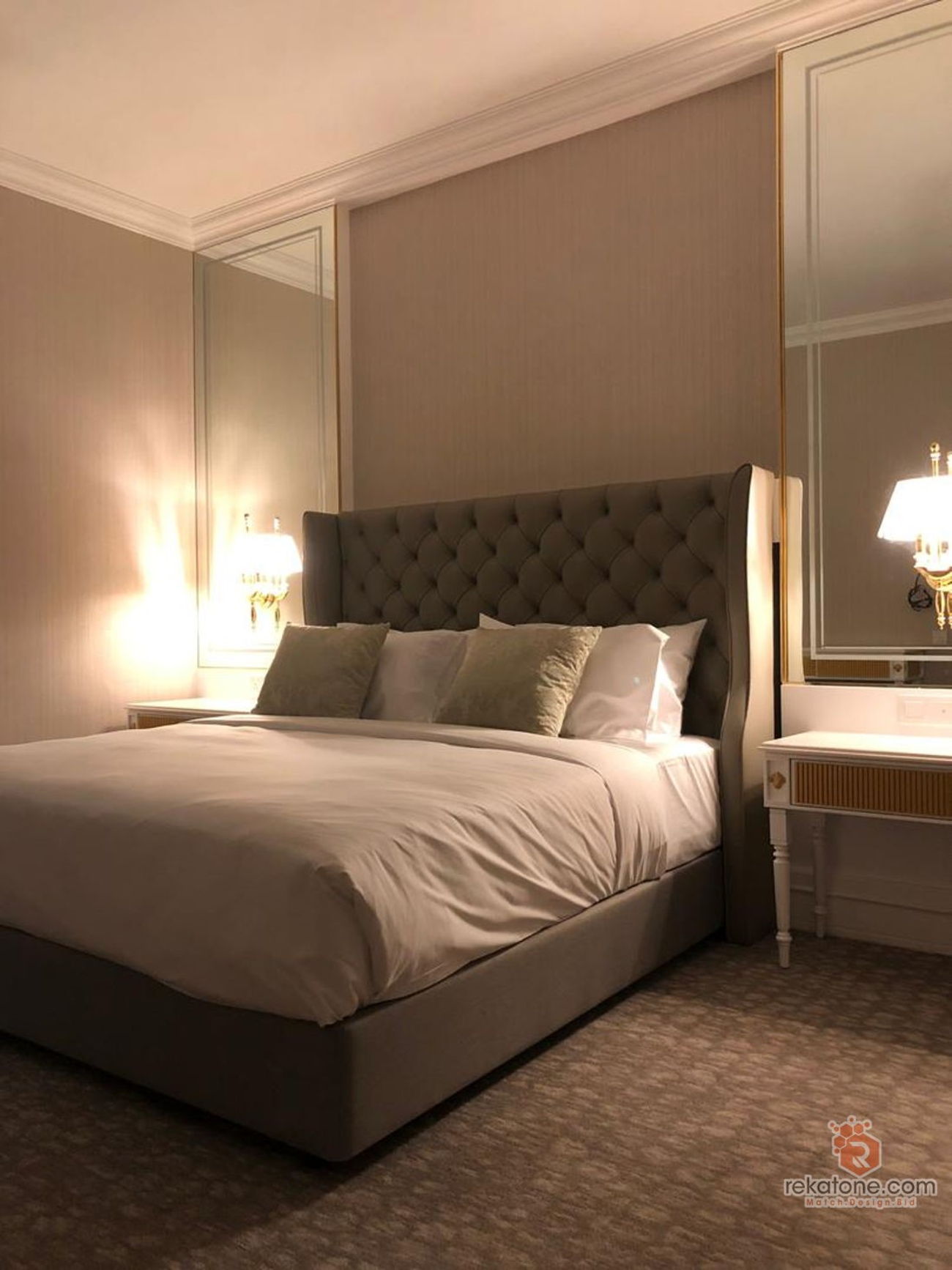 2.

Paster Colour
Bungalow staycation interior design is arranged by simple decorative considerations not to burden you in the future to maintain this modern interior design. This modern interior design is vital to ensure the lounge area looks more spacious than usual. The selection of pastel colours such as soft pink, cream and light grey, which are the primary colours for your home can give a splash of good vibe for the guests.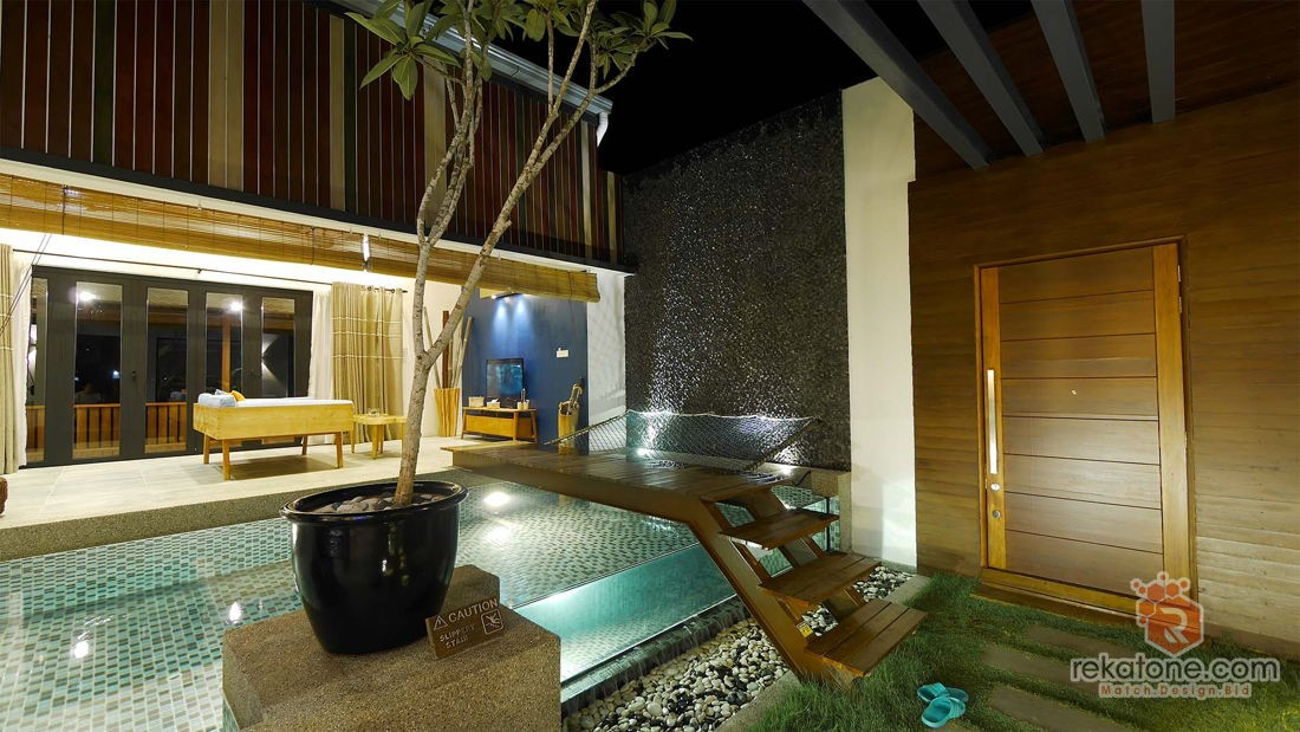 3.

Mural Decoration
Furthermore, to look more elegant, you can combine neutral or pastel colours with mural decoration or use small corner wall colours with dark colours such as navy blue to dramatically impact the entire space so as not to look gloomy. We can use furniture with vintage memories such as wooden sofas or small ornaments to give the whole room elegance as a creative method to regenerate luxe home design.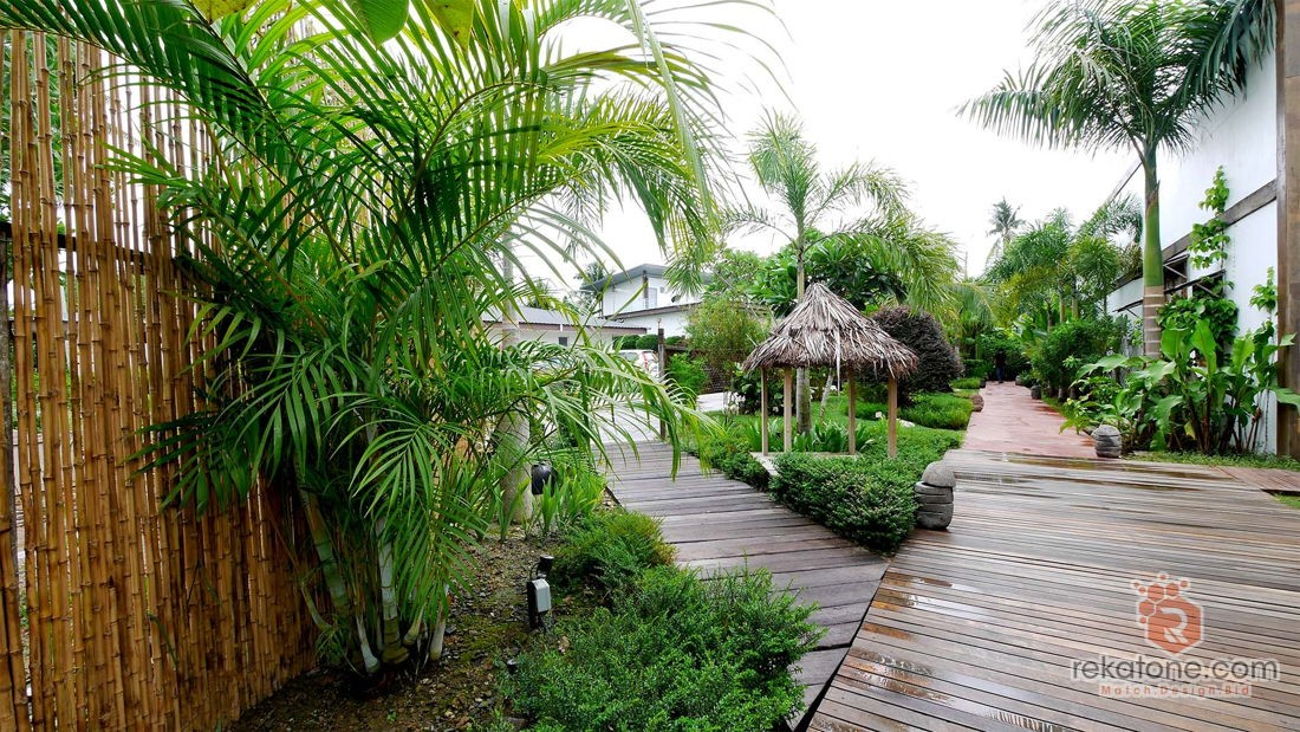 4.

Landscaping
As an expert interior designer, it's an honour to decorate our client's holiday homes to fulfil that often-elusive dream of living in paradise. For the above reason, the staycation interior design process always begins with inspiration from the surrounding landscape, as bridging the gap between outdoors and indoors is essential.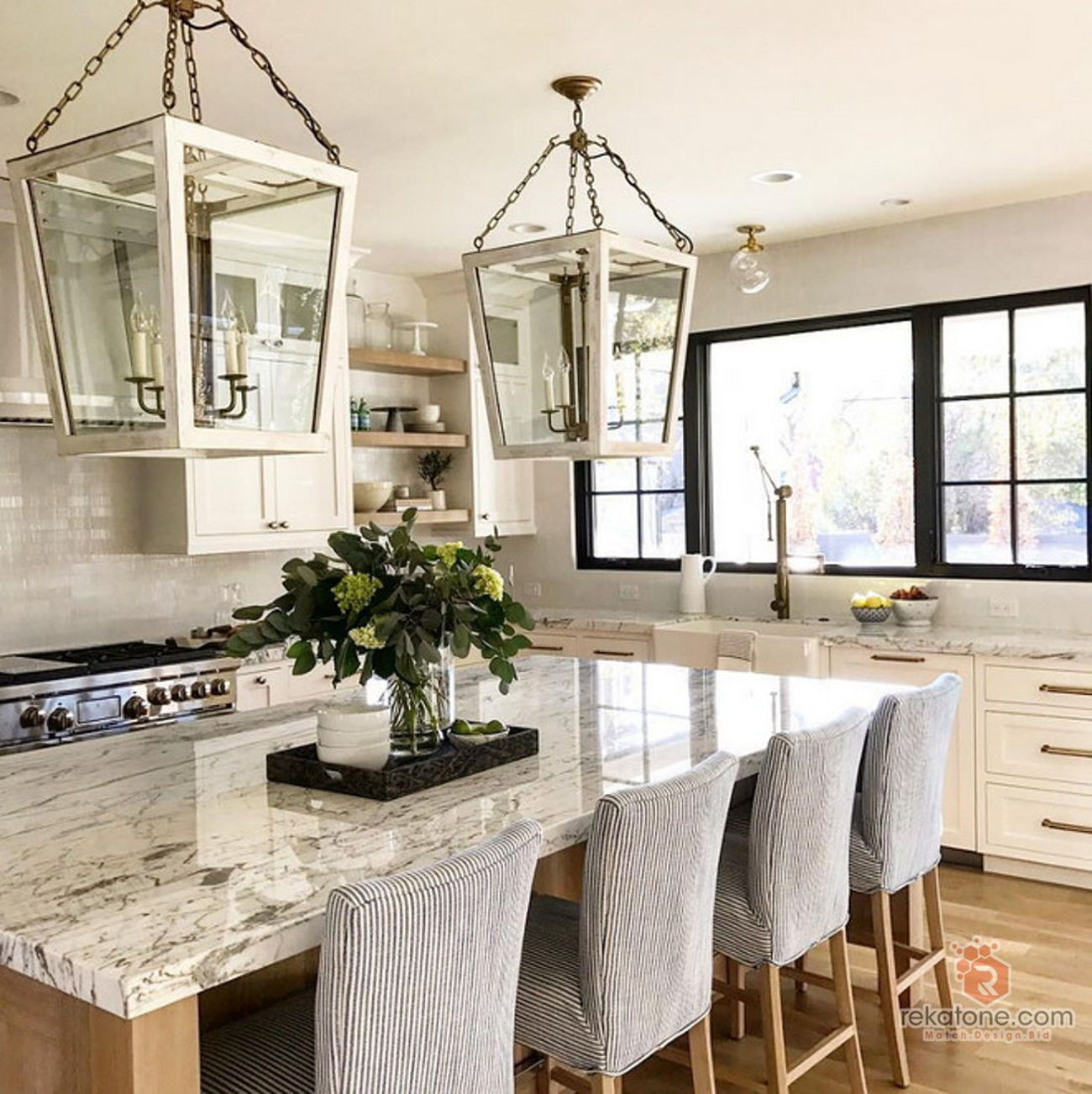 5.

Freedom of your preference
And since this home interior design is your primary residence, take advantage of the freedom you'll have when imagining the place will be reborn with the sophisticated modern luxurious staycation home interior design. Be bold, be assertive, remember to keep it all pleasing to your tastes as this should be an investment that needs to take care of and put into consideration.
In short, revolutionizing your home interior design concept from the old to the staycation concept of modern luxury interior design is the right choice. At rekatone.com, as well as all aspects relating to how to capture the style most appropriately at your home interior design.