Why you should choose Black and White Interior Design | rekatone.com
A black-and-white decor is the essence of traditional, stylish, and timeless design. Black and white is a timeless and adaptable colour combination that may be used in any environment.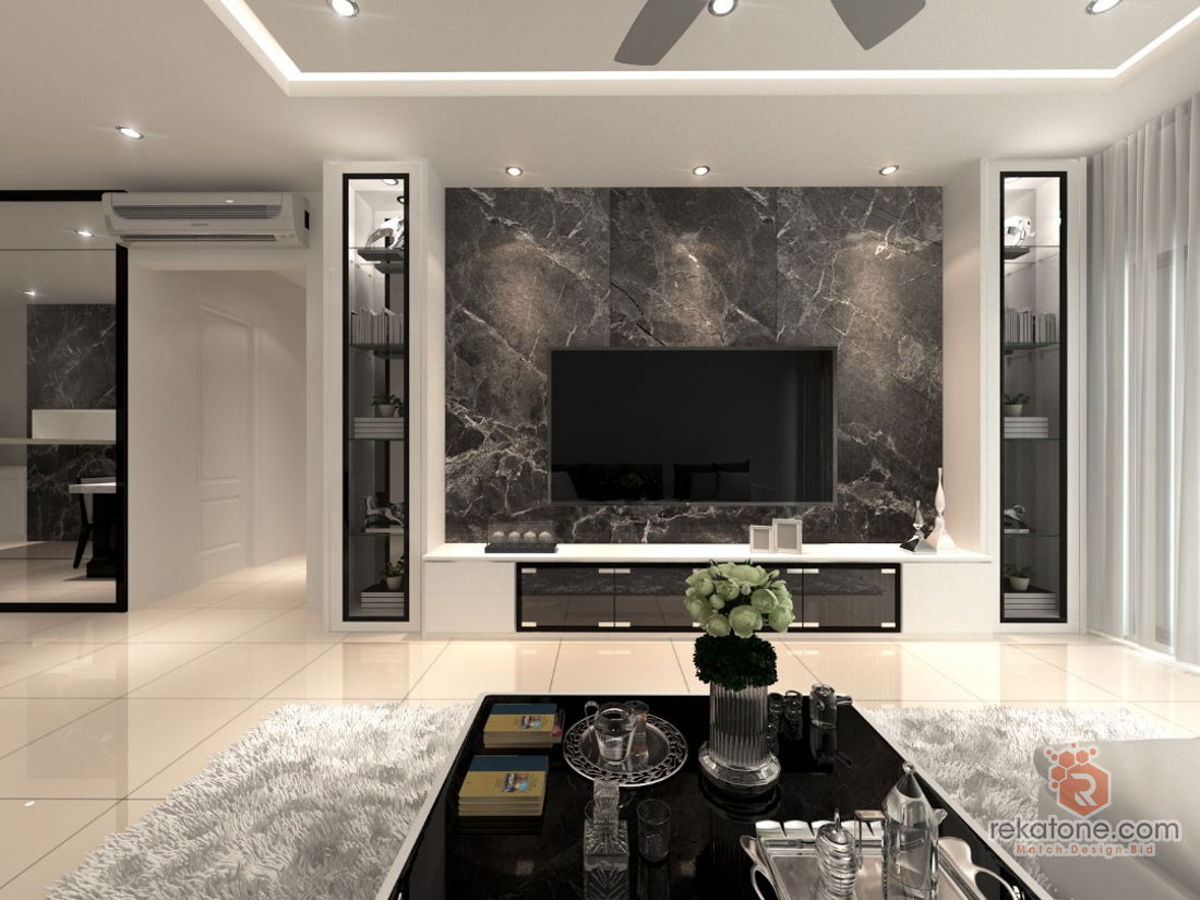 Photo Credit :
Whatever your style, there's a black and white design plan that will suit you well. A black-and-white interior can appear unimaginative, austere, or chilly if it isn't done effectively. Continue reading this article for some of our favourite black and white home decor tips and ideas.
1. Living Room In Black And White
This living room design idea draws attention to a prominent black wall that is just the right shade of dark. From the black brick wall undertones, it just oozes style and class is a great design concept for living rooms. The large window gives off an urban loft aura while the white and black furniture is classic and defined.
2. Black And White Bathroom
Where do people like to spend their free time at home? The bathroom will be the answer. A bathroom is one of the most important rooms in a house, but it is often underestimated. This black and white interior design for the bathroom is nothing short of remarkable, whether for personal or guest use. Elegant slate black tiles dominate the bathroom, while clean white fixtures add a splash of colour.
3. Black Kitchen Cabinets
When paired with wood lower-level cabinetry, black cabinets in the kitchen exude a sense of sleek sophistication. Black cabinets are a popular choice for kitchens since they match most cabinets, are affordable, and are easy to maintain.
4.

Add

A

F

ew

G

old

A

ccents
Add bursts of gold or other metallics to amp up this traditional colour palette. A black and white decor can be spiced up with gold fixtures, hardware, and even veining in marble worktops. Not to mention that they'll add to the environment look luxurious.
Do you want to decorate your home with a stylish interior design? We do provide consultation and save costs on your interior design by using eBidding. To get to know more about our service, click here to get a free quote.