5 Elements of Zen Interior Design reflects a sense of calm | rekatone.com
Japanese Zen concepts in interior design have received much interest and have become a modern-day trend. But what exactly does the concept "zen" mean? Bringing Japanese Zen into your house, while not strictly a design style, is all about creating an environment of serenity, relaxation, and away from the stresses and strains of everyday life.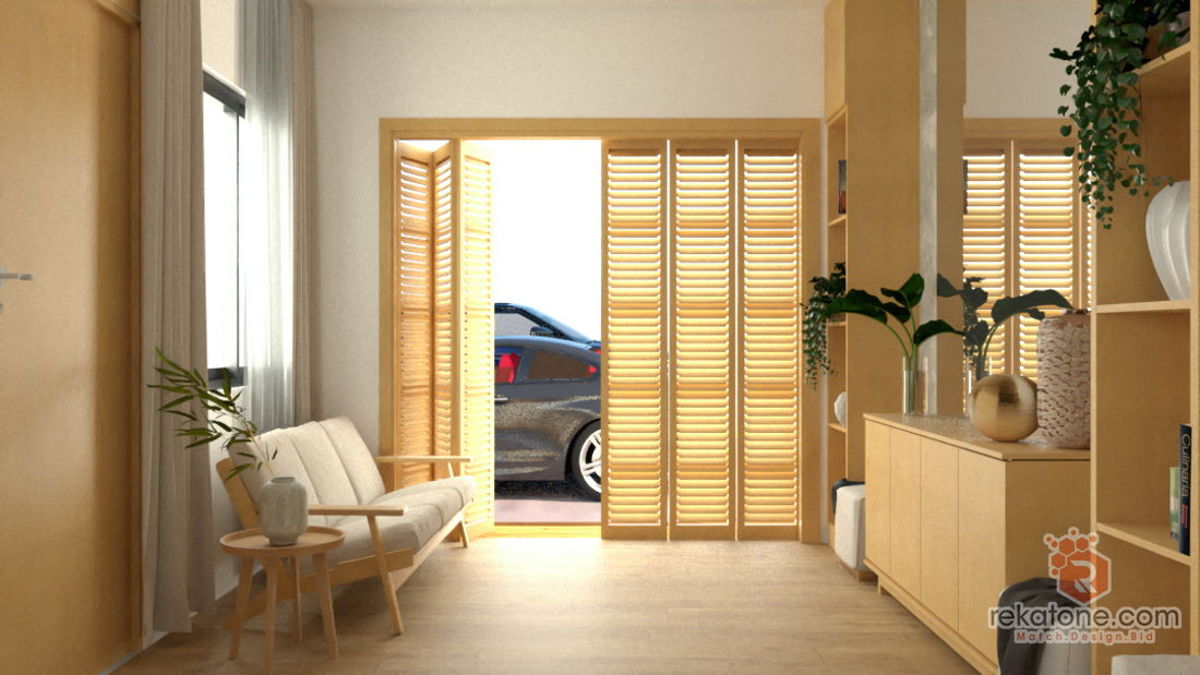 Photo Credit: Aabios Design (M) Sdn Bhd
What is Japanese Zen Design?
Zen design ideas are influenced by Japanese interiors, minimalist interior design, and ancient traditions. It is frequently associated with pleasant and neutral colors, minimalist and simple furniture and decorations, as well as aspects that emphasize harmony and clear lines.
Here are some suggestions for achieving a Japanese Zen interior design style in your home.
1. Colour Scheme
First of all, If you're having trouble deciding on a color scheme for your space, you can consider looking to nature for inspiration. For example, colors such as warm beige, warm brown, sand, off-white, soft grey, and leafy green. Earthy hues can calm and relax your feelings, transporting your sentiments to a serene condition, which can lead to increased creativity and imagination.
2.

Natural Light
Secondly, The best way to illuminate your living space is to use natural light. Having a lot of windows and glass doors without any light-blocking curtains is a terrific approach to attain this serene vibe. It's also worth noting that Zen interior design places a strong emphasis on creating an environment that is calming and soothing. Nothing beats focusing on natural light when it comes to creating a soothing environment.
3.

Clean Lines Furniture
Maintaining a straight and straightforward line should be used, with softer curved edges sprinkled in to soften the impression, low height across different furniture pieces will help create visual harmony. Platform beds, low sofas, floor mats, poufs, and ottomans are all excellent choices. For a more realistic Japanese vibe, pair a low-height table with floor-level cushions or bring in a futon.
4.

Greeny Plants
Plants help to create more oxygen in their environment and add even more calming effects with their soothing green tones. Even a small plant can contribute to a sense of calm. Bonsai trees or hanging terrariums are popular choices for Japanese Zen decor.
5.

Unclutter Space
When it comes to preserving a serene vibe in your home, storage is crucial. This is because one of the most fundamental elements of zen decor is the absence of clutter. Clutter can make it difficult to relax, and having stuff lying around makes you preoccupied, and disrupts the flow of your living area.