5 simple tips to get a rustic-industrial interior design for your dream property| rekatone.com
Trending today for its attractive characteristics, which is the unfinished, incomplete, and factory-like interior.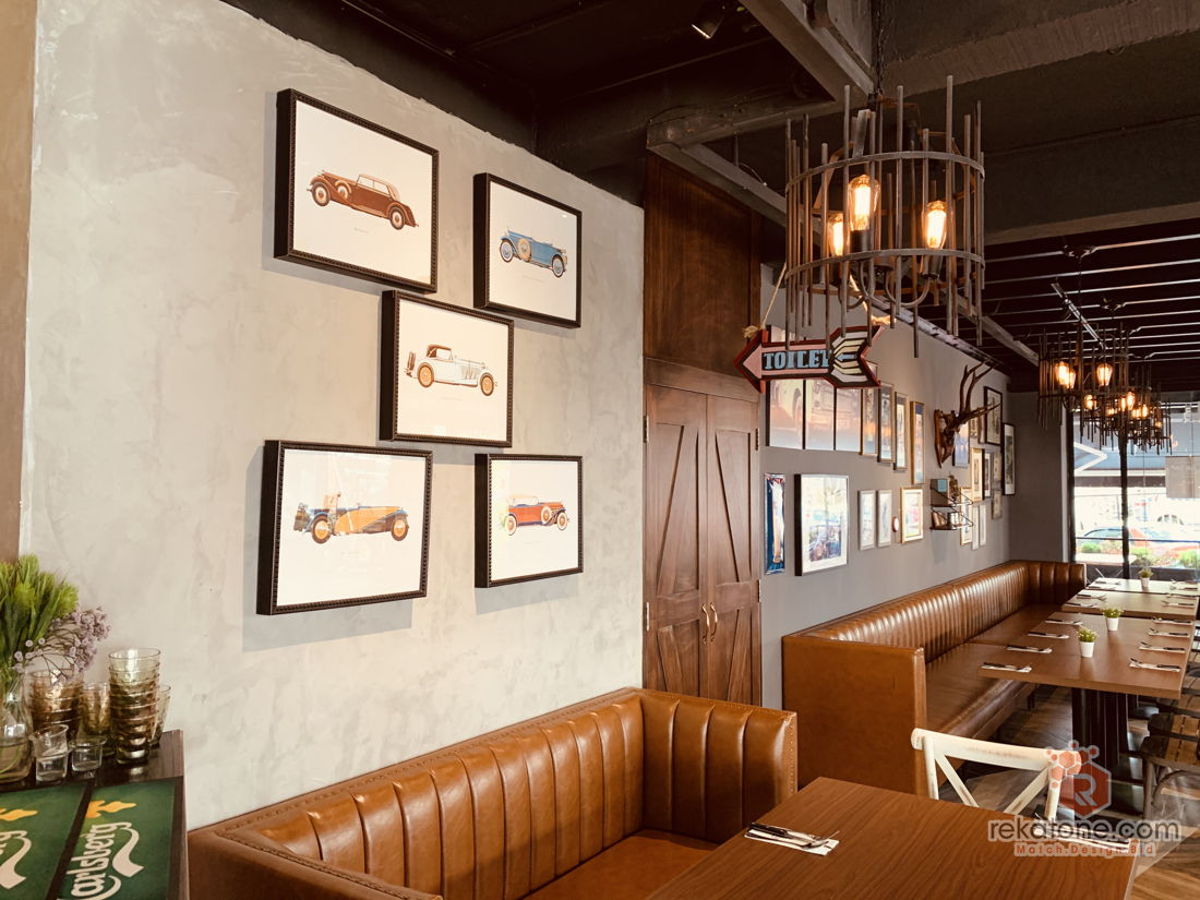 Rustic-industrial interior design – a well-known and demanding design movement among Malaysian households especially young adults. There is a reason that this interior design has become so trending today is that it applies to almost all types of properties, in residential and commercial spaces. Additionally, it is also because of its attractive characteristics, which is the unfinished, incomplete, and factory-like interior.
If you're planning for a rustic-industrial interior design, it can be pretty hard to start from scratch to develop this design movement. Consequently, we decided to create a list for you in rustic-industrial interior design so that you can get a quick idea to transform your living or working space with this style.
1. The color palette is ideally important
We will never get rid of colors as it plays the most important role in presenting its characteristic in each interior design styles. We have to be careful and research accordingly before proceed in interior design and renovation as it can affect the whole look of your interior. To perform the industrial design movement, you can go for neutral browns, white and black. For your information, each color appears to perform different sensations, mood and environment of industrial design. If you go for white, it brings the whole ambience of the room to be clean, bright and inviting within the space. As for neutral brown, you can call it earth colors, you can pair up with different shades of brown to create a cozier and relaxed feel for your inner space. To bring your industrial interiors to look chic, luxurious and modern environment, we suggest you go for a dark color like black. Furthermore, you can play around by mixing with each color to make a contrast and add characters for your entire room. In summarize, it is an enjoyable and easiest color palette to achieve and maintain.

2. Play along with industrial materials
Rustic-industrial interior design is inspired by abandoned warehouses, old buildings and factories which makes this design movement so attractive to most populations. Moreover, the best part of taking rustic-industrial interior design is that it is cost-saving as most materials used to perform this design movement are reusable which includes the ductwork, metals, wood and bricks. We understand that each material for an industrial design looks pretty interesting and you might want to blend with all the featured materials for your inner space, but it will make your space looks complicated on the point of these materials are meant to leave it to expose. We suggest that you can pair with two or three industrial materials to start your house renovation. For example, you can get going with the industrial interior by mixing with wood and metals. Taking this sequence can create a stylish, refreshing and trendy for your entire space. So, take your time to consider and choose your materials for this design movement.

3. Get industrial-style lighting
The most challenging part of rustic-industrial interior design is in the decoration part as a result of the industrial interior look pretty delightful by their exposed materials within the space. First and foremost, let us begin our decoration idea with the lighting fixtures. We recognized that there are many lighting options for us to choose from such as in style, design, size, and shape. However, not every lighting design is suitable for industrial design. From here, we propose that you can go for pendant lights. It creates a warm and comfortable atmosphere inside your place and it is absolutely the best choice of lighting fixtures as any various of pendant lights' design fits perfectly for rustic-industrial interior design.
Besides, if you prefer to go for simpler lighting fixtures, you can go for track lights. This type of lighting fixture is frequently used to aim for your artwork, walls, or other room features which helps to make your space look elegant and luxurious.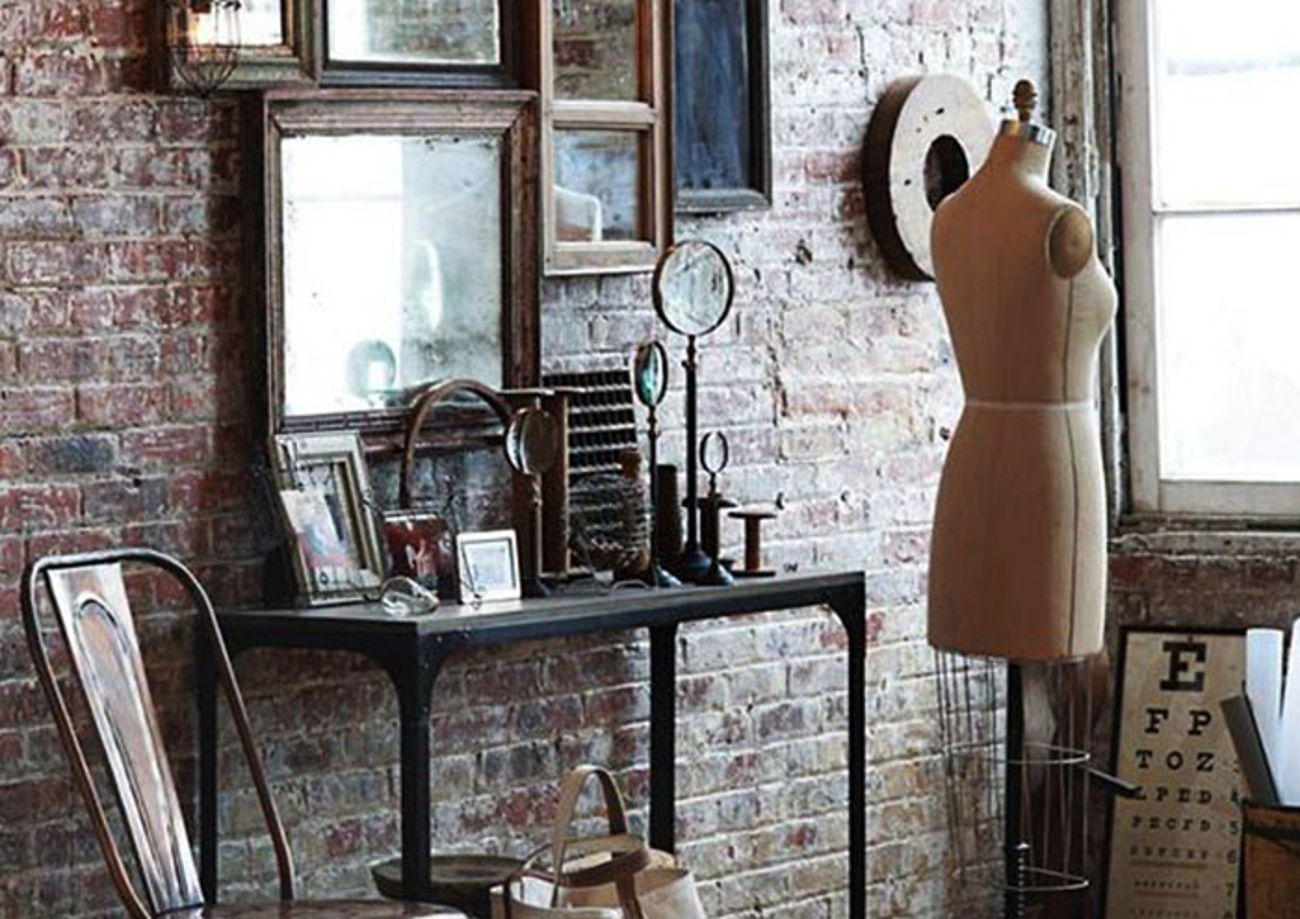 4. Add on with decoration
Your space will look empty and boring even though you have your industrial interior design within your space and thence adding on with some accessories are the beautifying touch in achieving your internal space. You can seek for the beautiful artwork, clock, rustic cushions, fancy frames for your personal pictures and other decorative pieces to complete your interior color palette and boosting more of the industrial feel. If you're looking for more vintage-style of decorative items, we recommend you to get it from second-hand shops as many old decorative items from the old-days are worth keeping and well-appreciate. Moreover, if you wanted to bring more interesting decoration, you can take some left-over wood, metal pipes or chain to DIY one of the kind decorative items for your space to add on a personal touch.
5. Choose industrial-type of furniture
Other than getting yourself a rustic-industrial interior design, your furniture is significant in achieving the finishing of industrial look inside your space. So, thanks to the popularity of the industrial design movement, many manufacturers have taken simple industrial pieces to design appliances to match with the interior style and this gives us the chance to get unique and creative furniture for our space. If you're interested in getting this kind of exclusive furniture, you can customize your furniture by finding a manufacturer to make it for you. Another solution for you to get industrial-type furniture is you can seek for ready-made furniture from shops if you're on a budget plan.
Rustic-industrial interior design is precisely an interior design style that never stops to amaze and surprise us with their beauty. We hope that our column helps you to get an idea in performing industrial interior and we are always welcome you to submit your inquires in any interior design style as well.
Photo credit: Pinterest