A Magnificent House with Nordic Scandinavian Modern Interior Design | rekatone.com
Inspiration from the combined idea of modern interior design and vintage interior designs that can make your home look grand as a whole.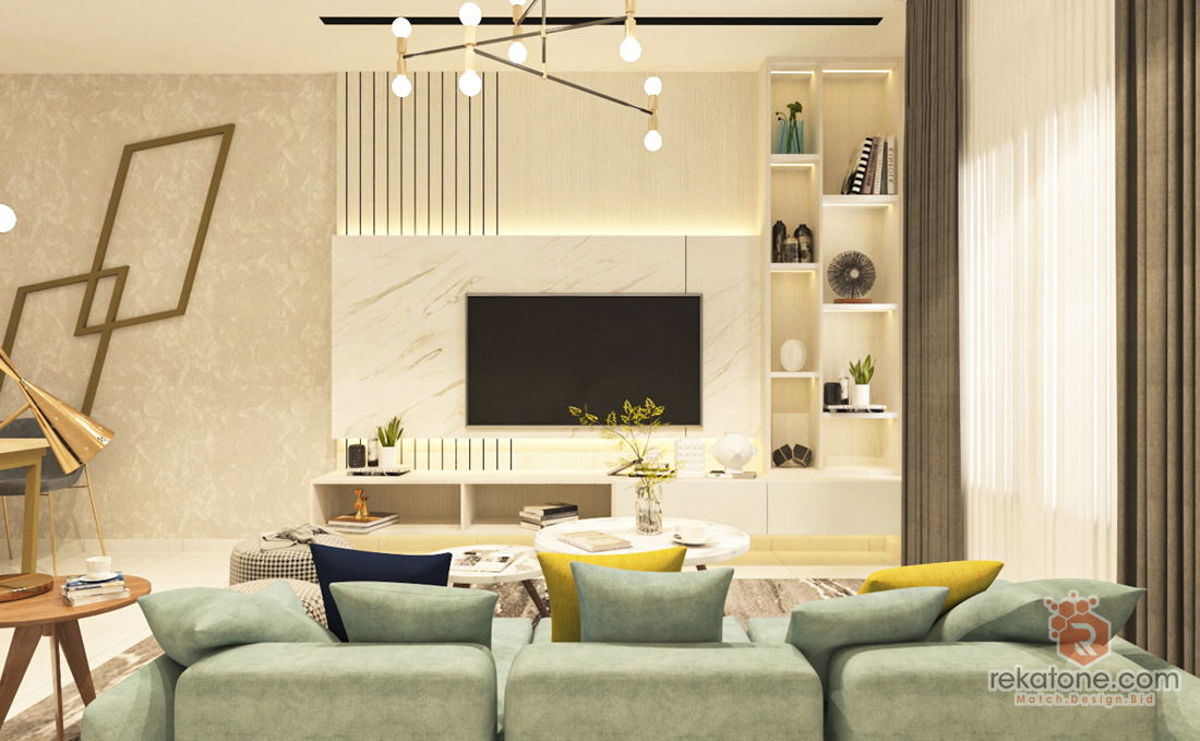 Photo Credit to: DC DESIGN SDN BHD
This house which is located in Andira Park Bukit Puchong, Selangor, Malaysia is a 3-storey terrace house with an area of 1583 square feet, looks attractive with its Nordic Scandinavian modern interior design. Not only that, but it is also the result of inspiration from the combined idea of modern interior design and vintage interior designs that can make your home look grand as a whole. This luxurious interior design received the personal touch of our expert who has a vast knowledge in interior designing. This elegant and luxurious interior design is an outstanding work from us, with the chosen concept which is Nordic Scandinavian Modern Interior Design.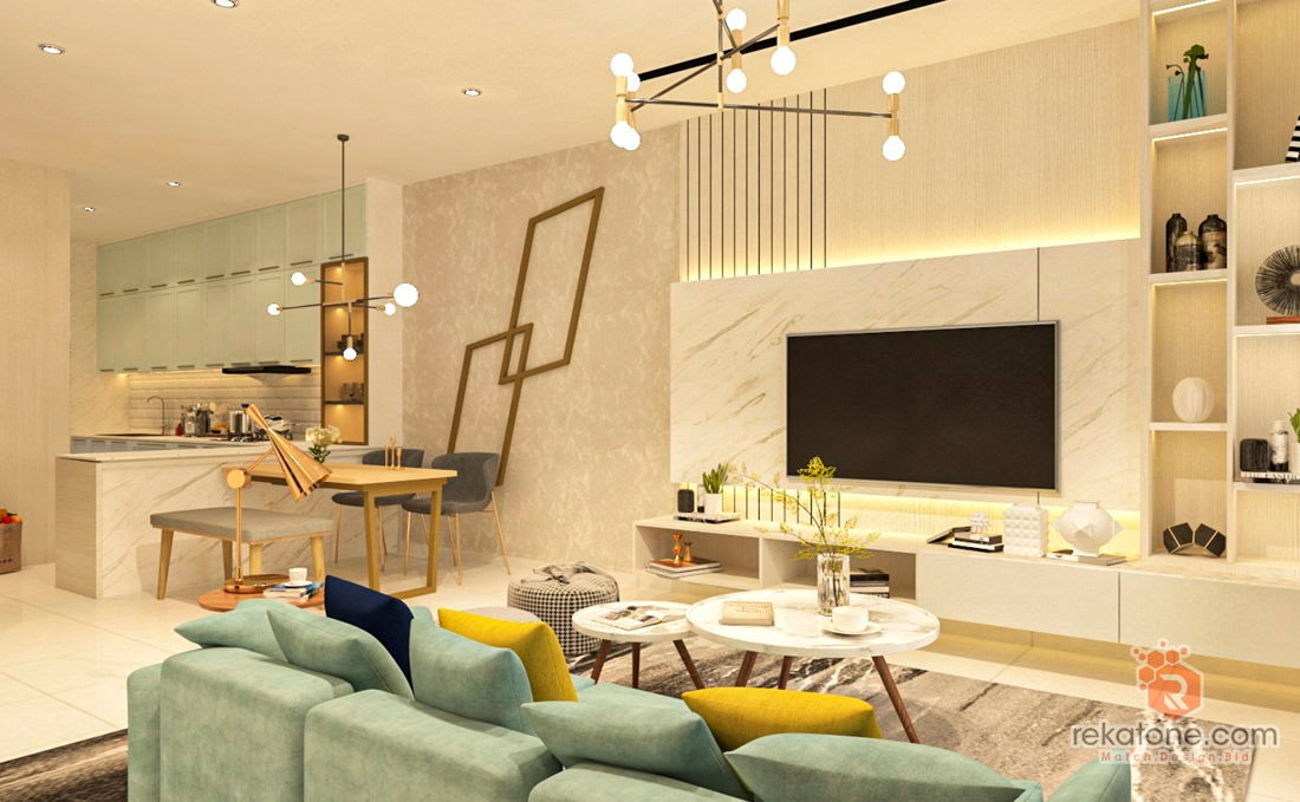 1. Living room design
This is the main room of the residence where a Margot sofa is placed as the main furniture in this rest area. The mint macaron Margot sofa epitomized modern elegance with its graceful armrest, French-seam detailing, and a mix of dark blue, mustard, and mint green loose, luxurious cushions that emit a timeless Scandinavian modern interior design look. Its beauty is enhanced with the use of modern and exclusive pendant lights for this modern living room interior design.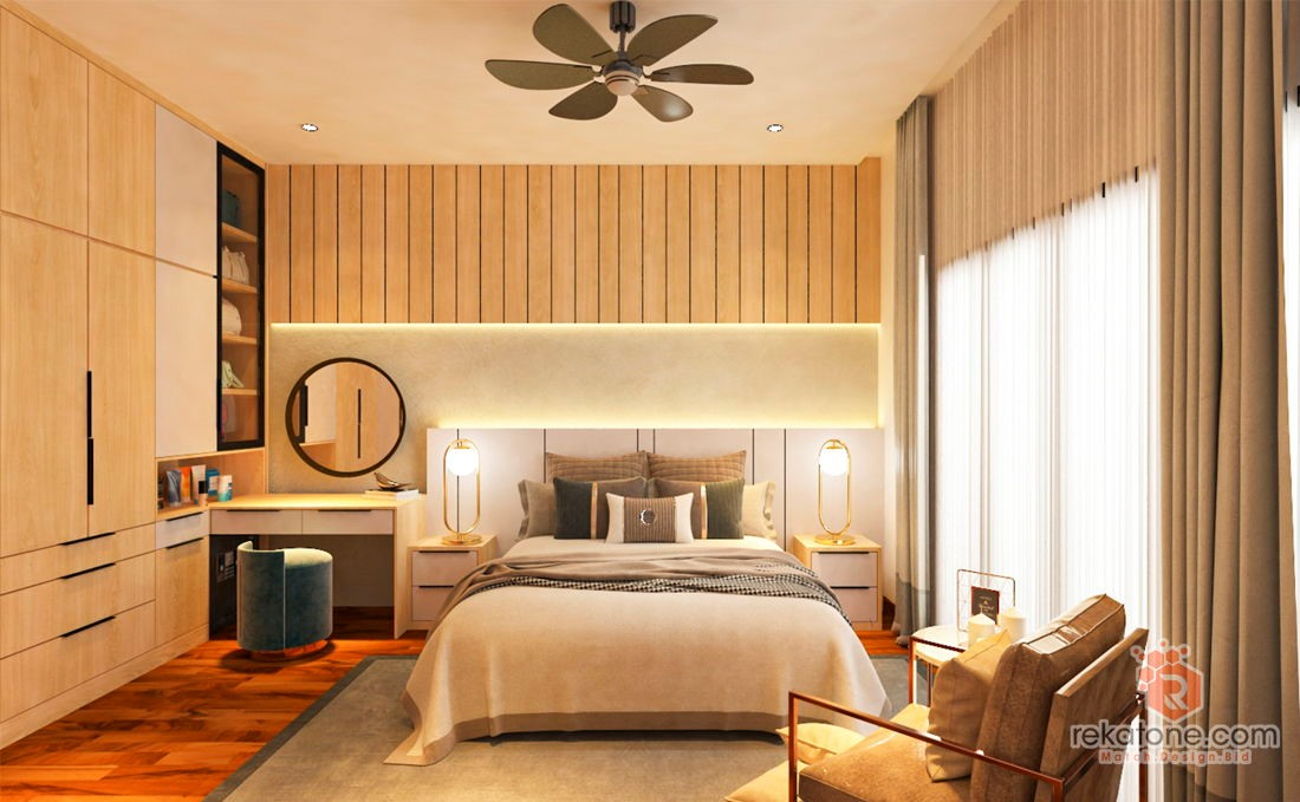 2. Bedroom design
Furthermore, this modern room interior with its neat and luxury interior design can make you fantasize about owning a room this magical. From the use of matching curtains that is in light brown pastel colour, a queen size bed in the middle, a makeup table designed to be connected with the wardrobe, lighting accessories, mirrors, and Nordic chairs, it all seems to be a perfect and luxurious combination in line with the Nordic Scandinavian modern interior design theme. Coupled with the warm lighting effect from the wooden panel of the bed, it makes the master bedroom look more lavish and comfortable.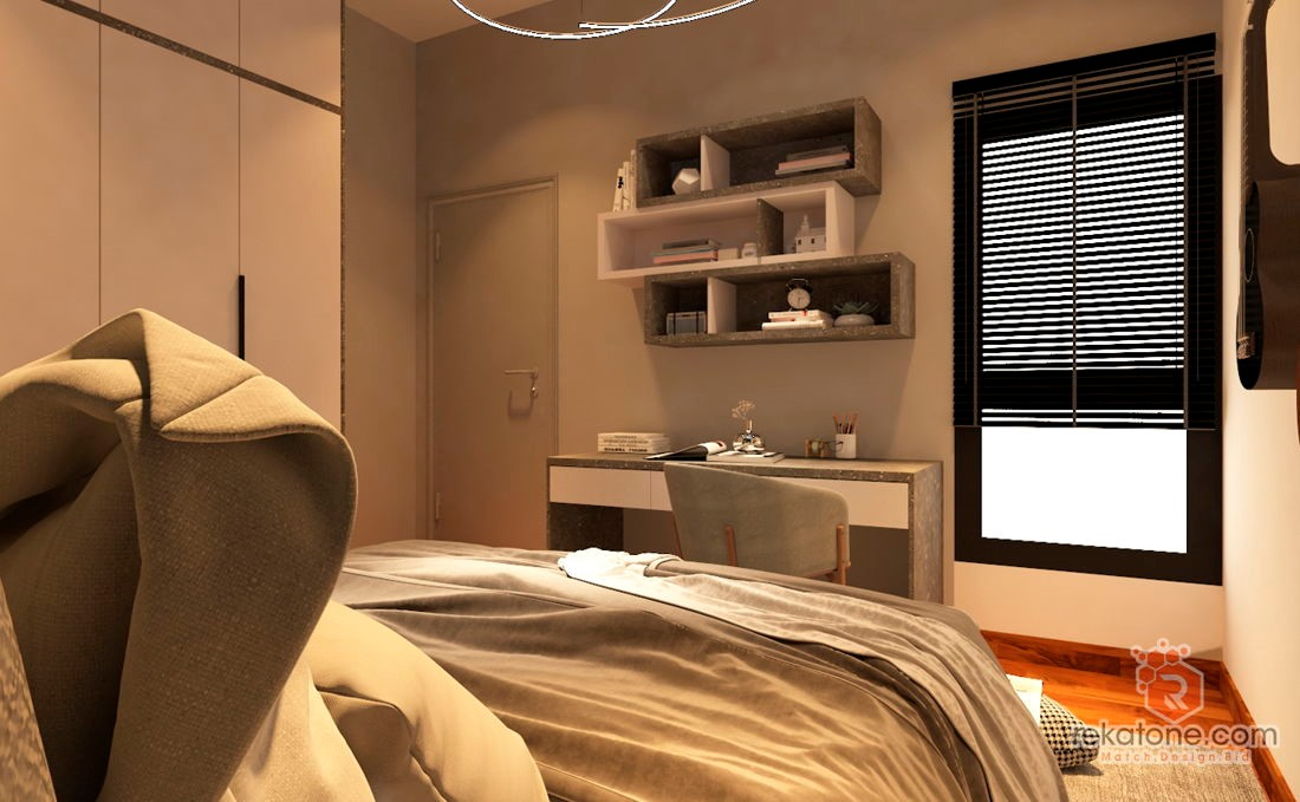 3. Teenager's room design
This room is completed with a study table that is suitable for your modern teenager's bedroom interior design. Besides, it is also equipped with bookshelves on the wall so it will be easier for them to arrange and tidy up their books. We also use modern nordic interior style lights in warm colours to give a calming aura to the room. This nordic modern interior design and the minimalist themed room is given the colour of light grey that is very suitable for your teenager's room so that it looks simple and neat.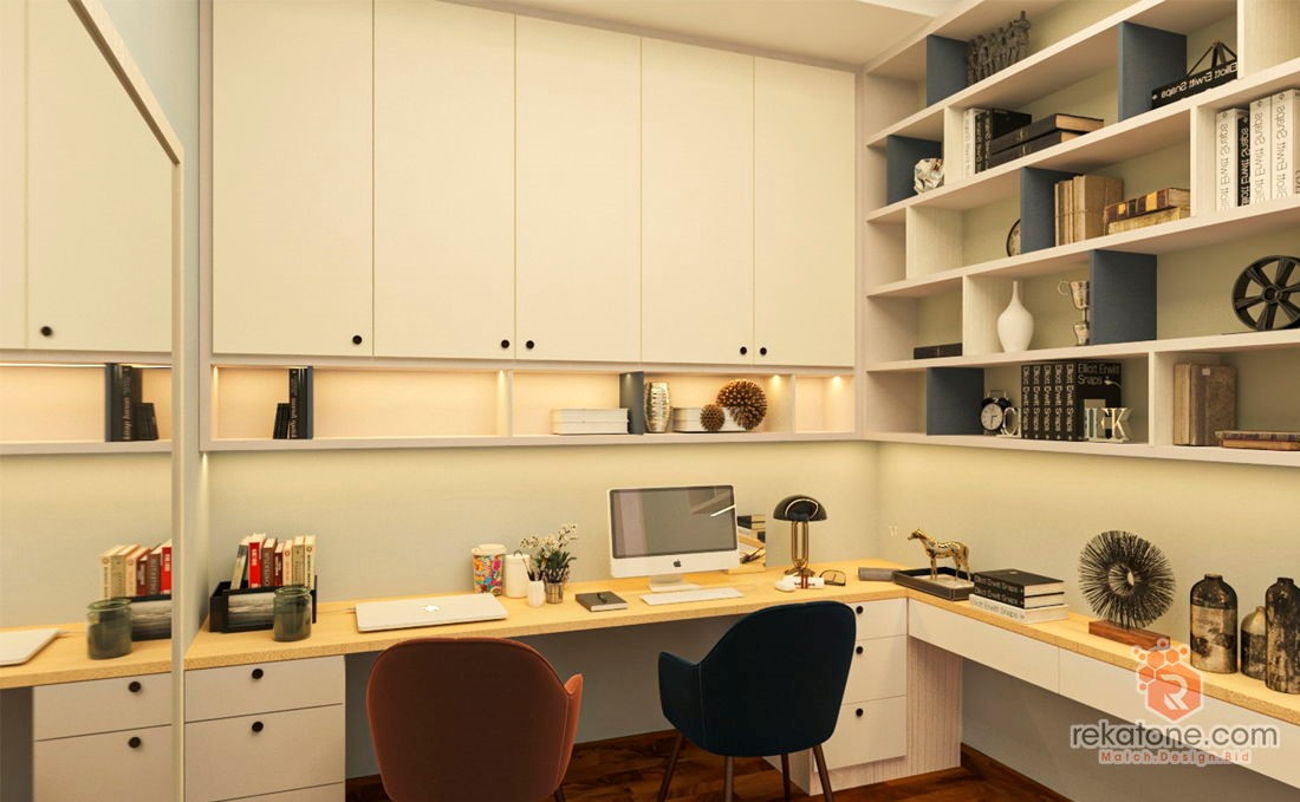 4. Study room design
For those who started working from home or in need of a mini workstation area in their home, you can try to get an interior design such as the above. The use of soft colour tones can give you a relaxed and comfortable work mood. This room is also equipped with a door cabinet to make it easier for you to store files and documents from dust.
Entering this house after a long day of work would make you feel comfortable and peaceful. For further information on this Nordic Scandinavian interior design, you can contact us from our website or follow us on our live page to obtain more information and compelling promotions.