Home Ownership Campaign Period Extended! | rekatone.com
Good news for first time home buyers! The Home Ownership Campaign (HOC) which was launched in January 2019 has been recently extended to 31 December 2019!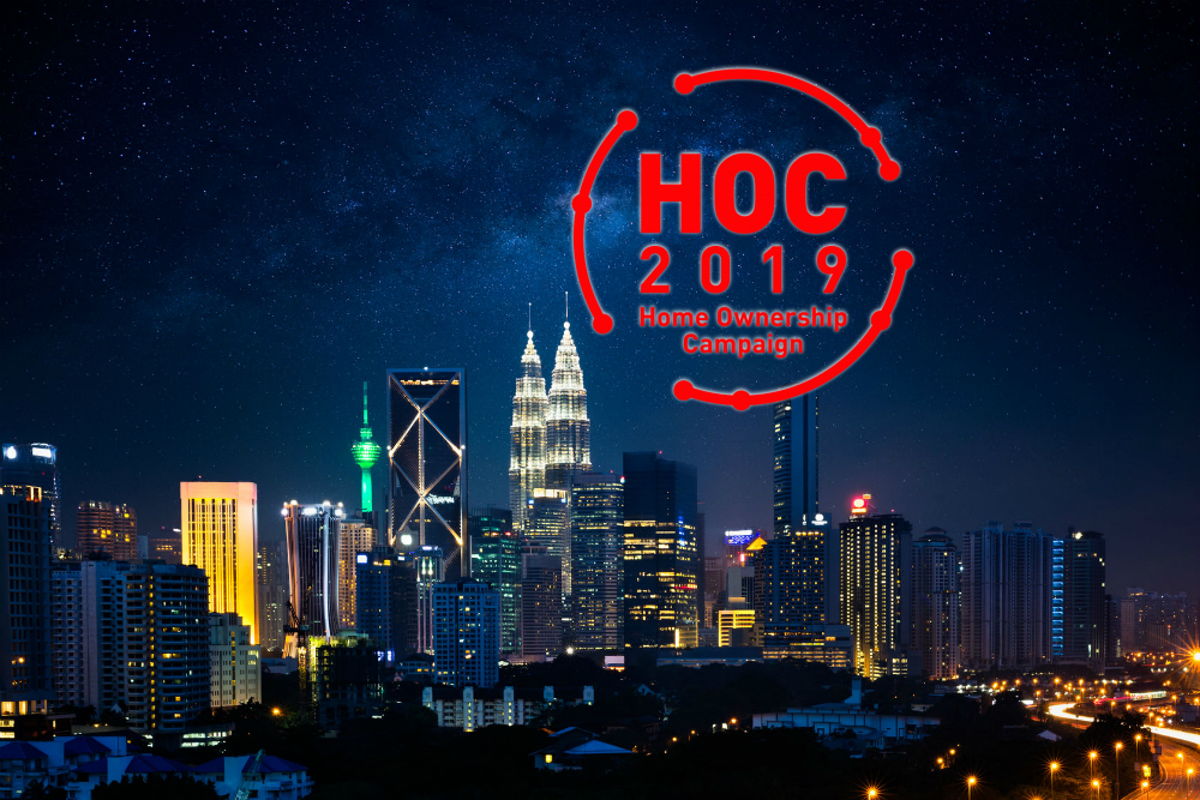 The Home Ownership Campaign (HOC) is a government initiative to encourage Malaysians to own a house, as well as reducing the number of unsold houses. Under HOC, the purchaser can enjoy a minimum of 10% discount and stamp duties exemptions for house purchase made between January to 31 December 2019. What's more exciting is purchaser will no need to pay any fees to enjoy the benefits under this campaign.
Check out details of this campaign, and how it can help you get your dream home!
Eligibility Criteria for Exemption
· Purchasers and co-purchasers must be Malaysian citizens.
· The Sale and Purchase Agreement (SPA) must be signed within the campaign period.
· Homes priced from RM300,001 to RM2.5 million (before discount). Homes that are valued at less than RM300,000 do not qualify for the exemption.
· Purchasers must be buying the property for the purpose of residing within it only, cannot be for or converted to commercial activities.
· Residential properties in the primary market only (sale from a developer to a purchaser).
· Properties must be registered with the relevant authority for each region: Peninsular Malaysia - Real Estate & Housing Developers' Association Malaysia (REHDA), Sabah - Sabah Housing and Real Estate Developers Association (SHAREDA), Sarawak - Sarawak Housing and Real Estate Developers' Association (SHEDA).
Advantages of The Home Ownership Campaign
· Full stamp duty exemption till RM1 million: Under the scheme, successful applicants enjoy 100% stamp duty exemption on Instrument of Transfer for any residential home purchase up to the value of RM1 million.
· Partial stamp duty exemption till RM2.5 million: Properties worth more than RM1 million up to RM2.5 million will pay 3% stamp duty on the Instrument of Transfer for the amount above RM1 million.
· Instruments on securing loans exemption: All properties within the scheme enjoy stamp duty exemption on the Instrument of Securing Loan.
· Instruments of Loan Agreement: The amount of exemption on Instrument of Loan Agreement is 0.5% of the loan amount.
· 10% house discount: As well as the stamp duty exemption, you enjoy a minimum 10% reduction (from selling price) on the purchasing price of properties listed under the scheme.
· No limitations on number of units that can be purchased and get stamp duties exemptions on all of them through Home Ownership Campaign.
So, it's pretty obvious that buying a house under the HOC will save you quite a big amount of money. Therefore, don't forget to check if the house in your wishlist is eligible for Home Ownership Campaign to avoid disappointments. You can do this by asking your property agent at the showroom or just simply call the developer to confirm.


Happy house hunting, Malaysians!
credit: gettyimage, HOC2019