Luxurious Interior Look With Stylish Emerald Green Decor | rekatone.com
If you're looking for ideas for stunning interior design projects, you've come to the perfect spot! Discover the most stunning luxurious interior design ideas for the perfect decor for your home with this stylish emerald green decoration like you've never seen before!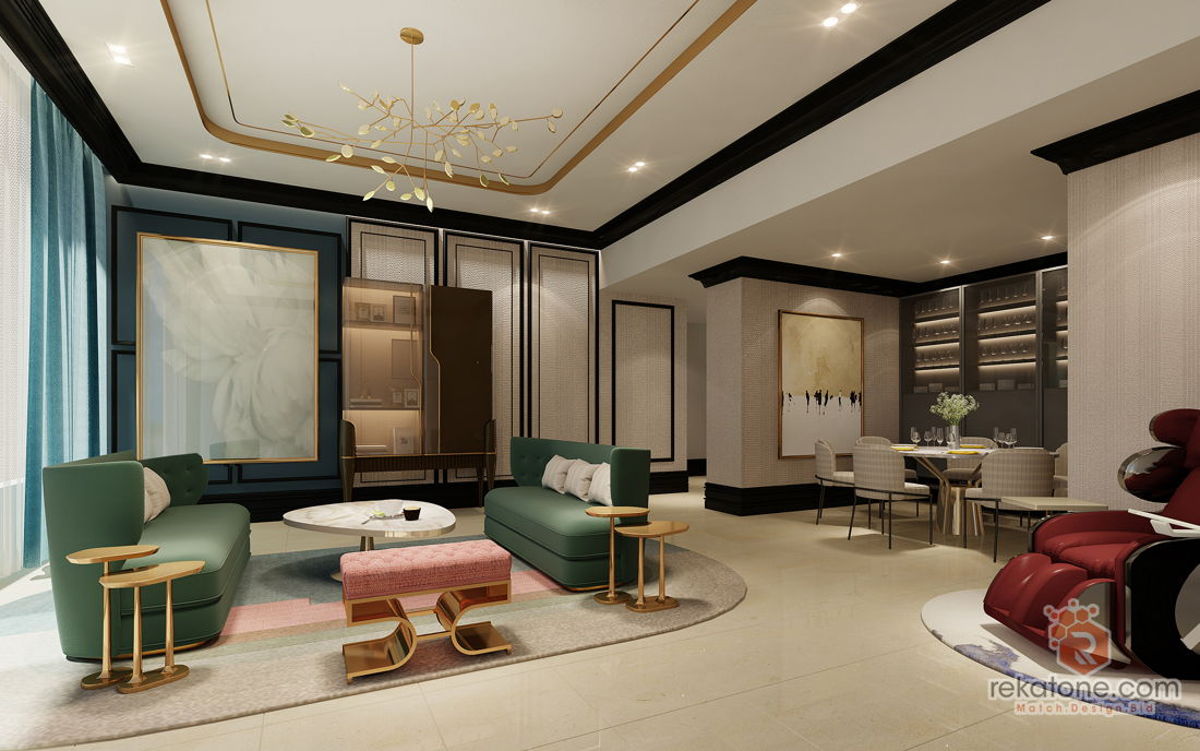 Photo credit : Quel Interiors Sdn Bhd
Do you like a living room interior design with clean, basic contemporary decor? With its clean lines and neutral color palette, emerald green is excellent for modern minimalist design. This living room interior demonstrates that simplicity does not have to be dull. The advantage of having a simple living area is that it can easily to maintain.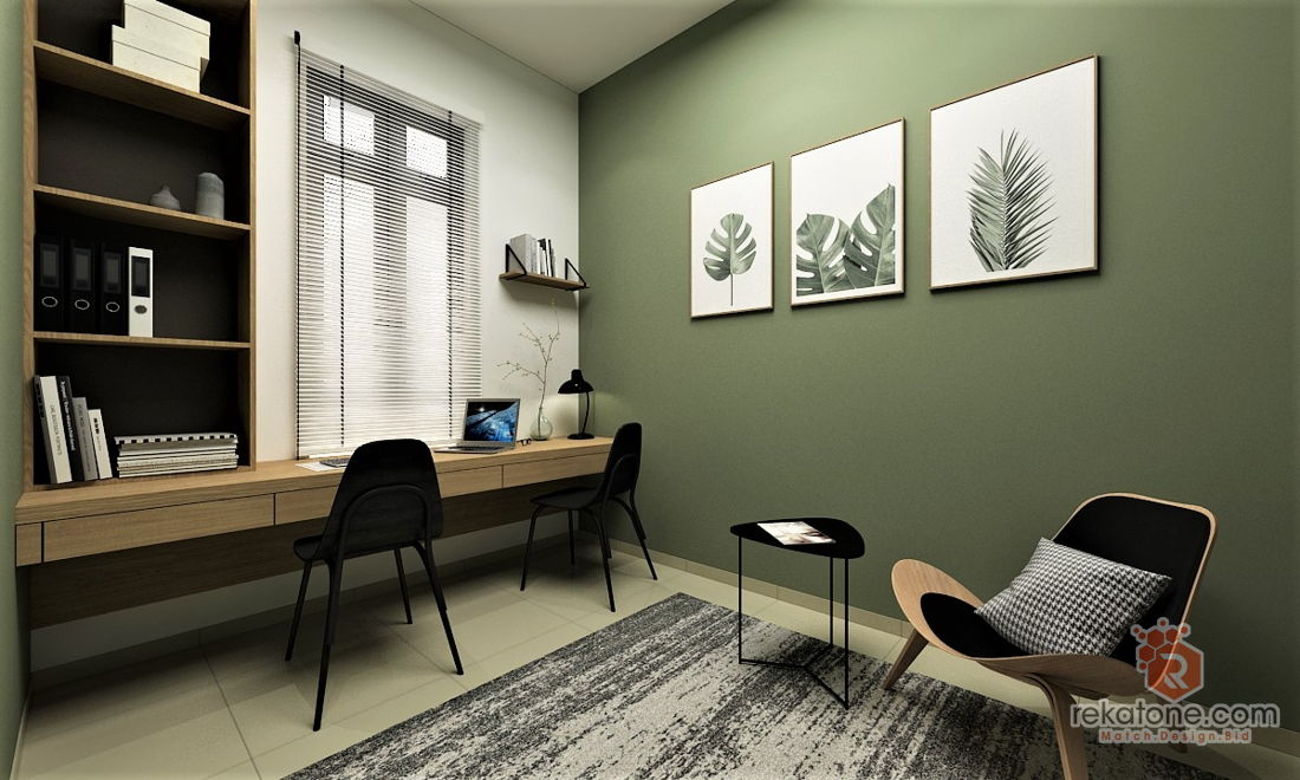 Rejuvenated, energized, and in touch with nature are all emotions we may experience due to being surrounded by greenery, especially for the teenage room interior design. As a result, this green hue is ideal for your child's study room interior design.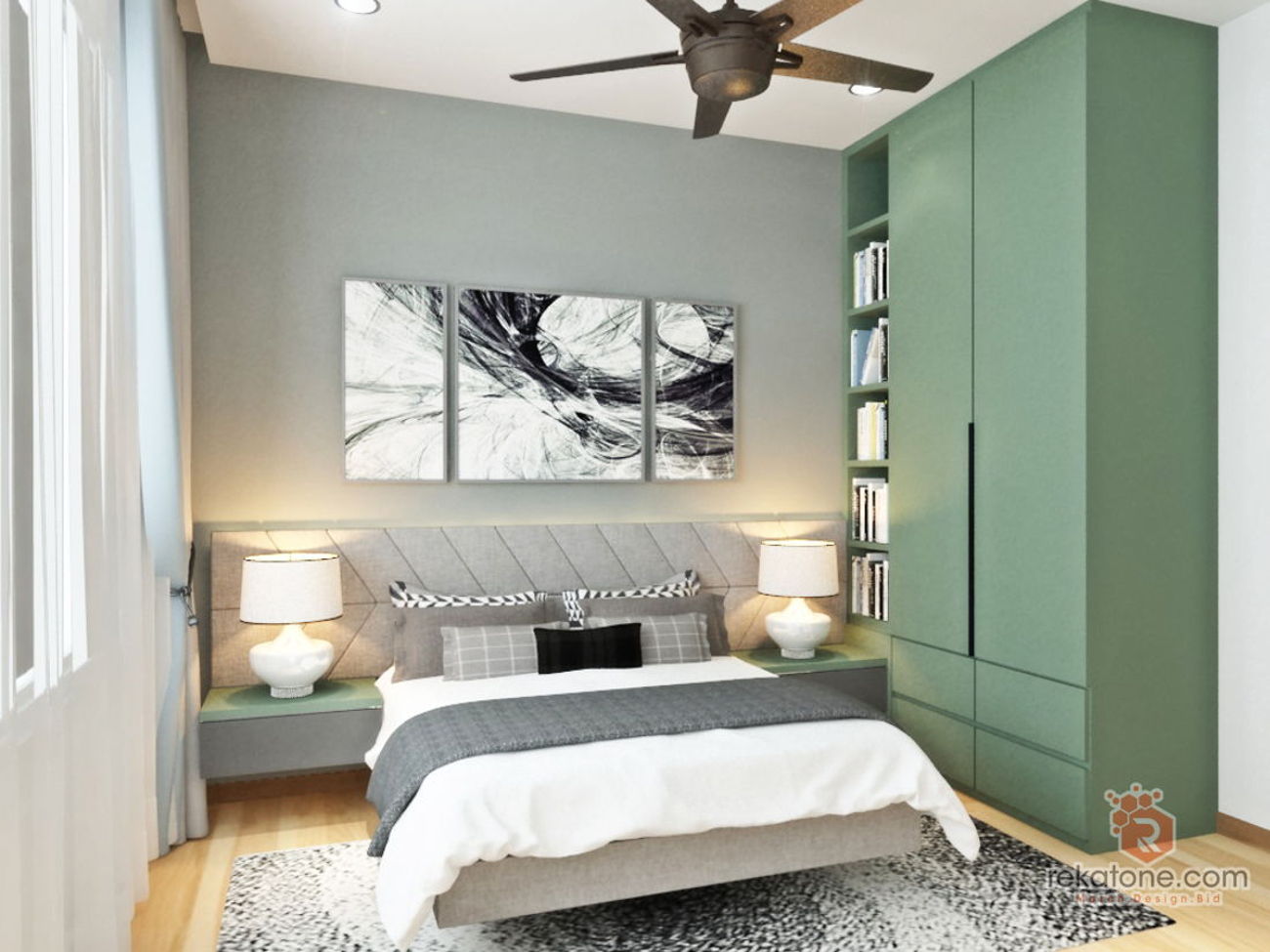 Get the splash of emerald green interior design for your modern bedroom decor. It's a shad that looks great in a light-filled space, bringing a hit of modern luxurious bedroom interior for your home design.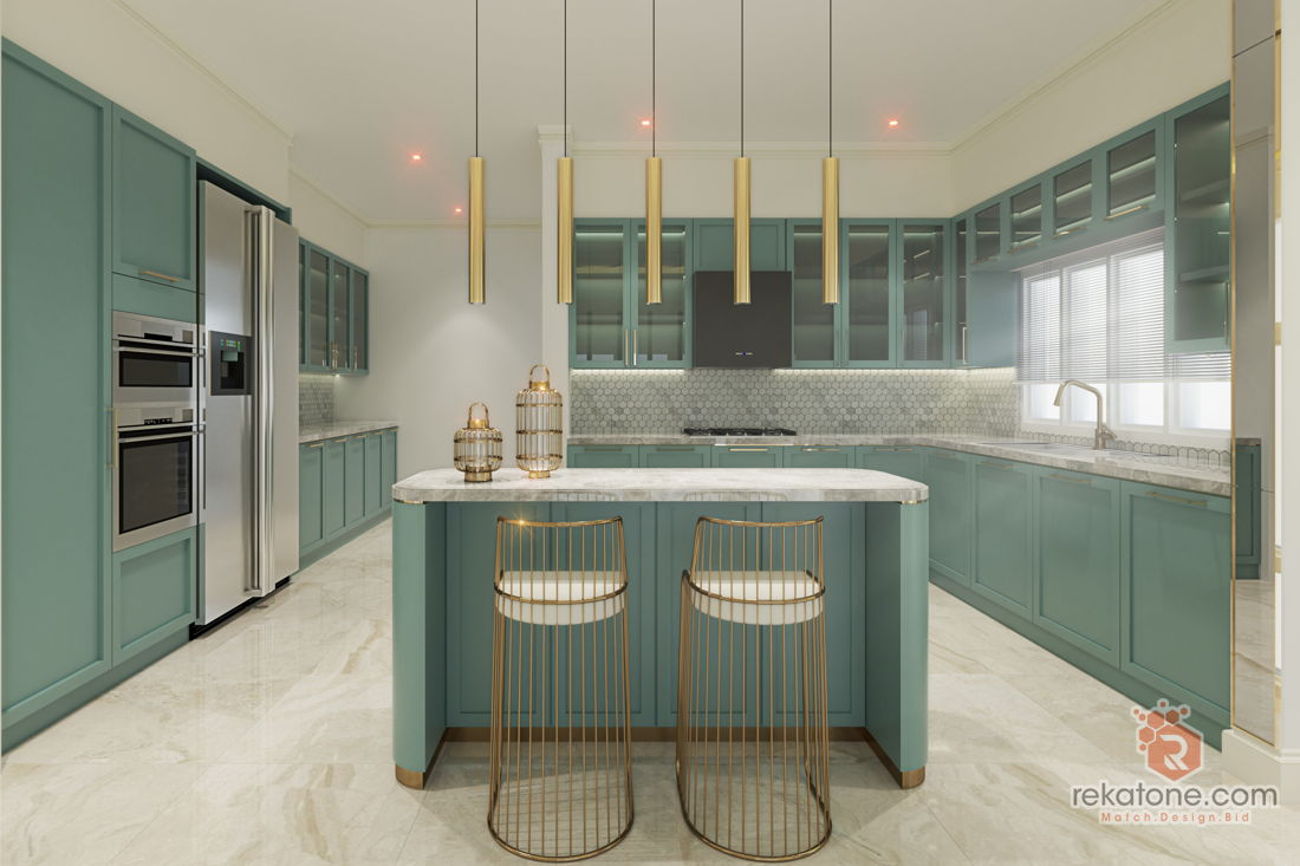 The color green embodies a sense of renewal and growth, especially when it comes to kitchens. Varied shades of green add visual interest to everything from the cabinetry to the custom stools make this kitchen interior design look glamorous and versatile.
A professional interior designer has proved that emerald green is one of the most versatile color options for 2022. This emerald green ideal is also suitable for modern interior design, mid-century interior design, and many more.
Do you want to decorate your home with luxurious interior design? We do provide consultation and help you save money on your interior design by using eBidding.
To get to know more about our service, click here to get a free quote.