Luxury interior design for SOHO apartment and condo | rekatone.com
The unique and elegant line of this sophisticated style for this SOHO apartment type of home interior design.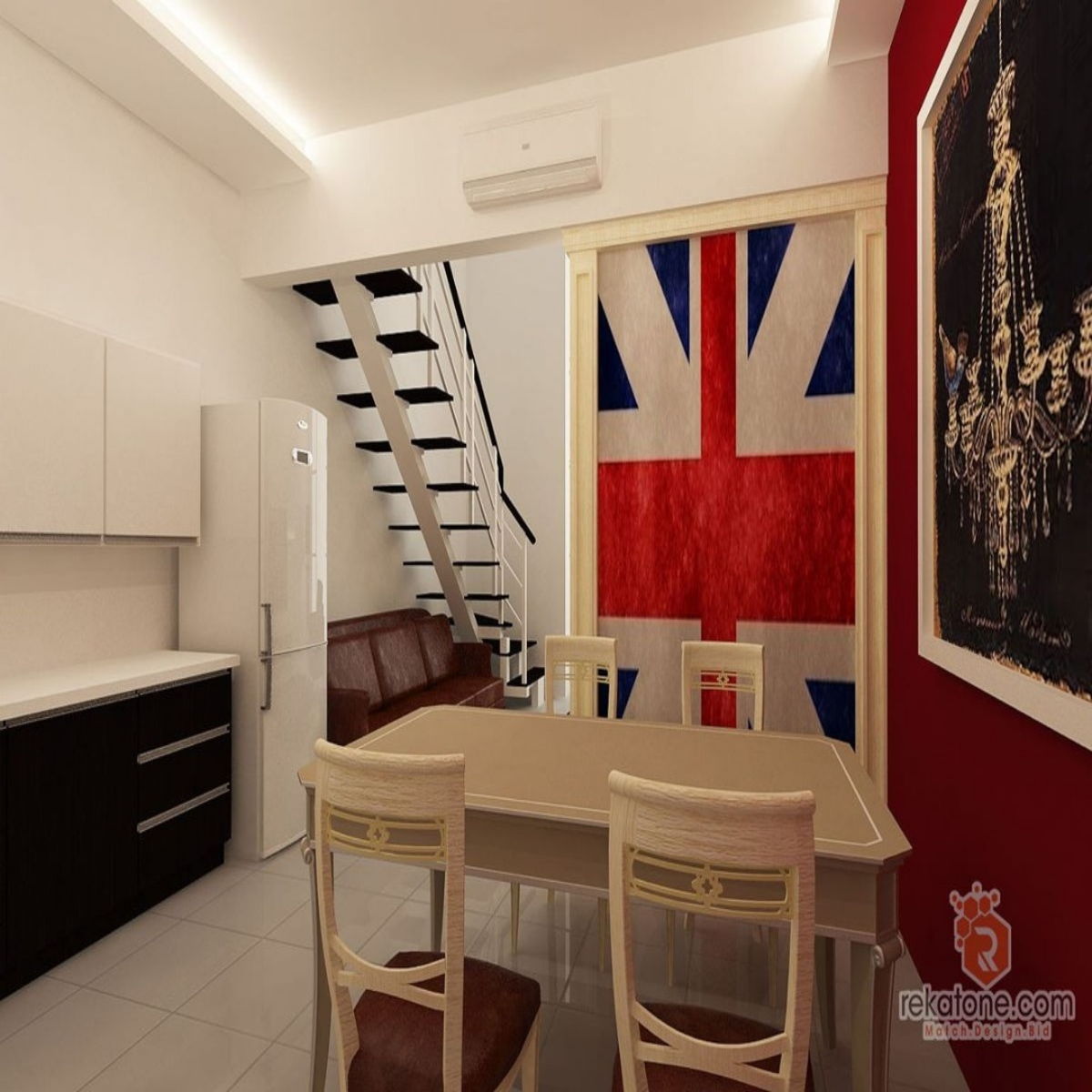 Symmetry, chromatics, materials, textures, and uniform-balance are highlighted thanks to our talented team of expert interior designers and architects who have maintained the unique and elegant line of this sophisticated style for this SOHO apartment type of home interior design. In this project, we can see beautiful lines of colours and shades of the apartment everywhere. Beige, cream and white are more dominant on layered floors, furniture, curtains, and decorative items so that space looks bigger and tidier. This time, we would like to share the applied of the concept of a city home with a combination of minimalist interior design and a splendid modern interior design as well.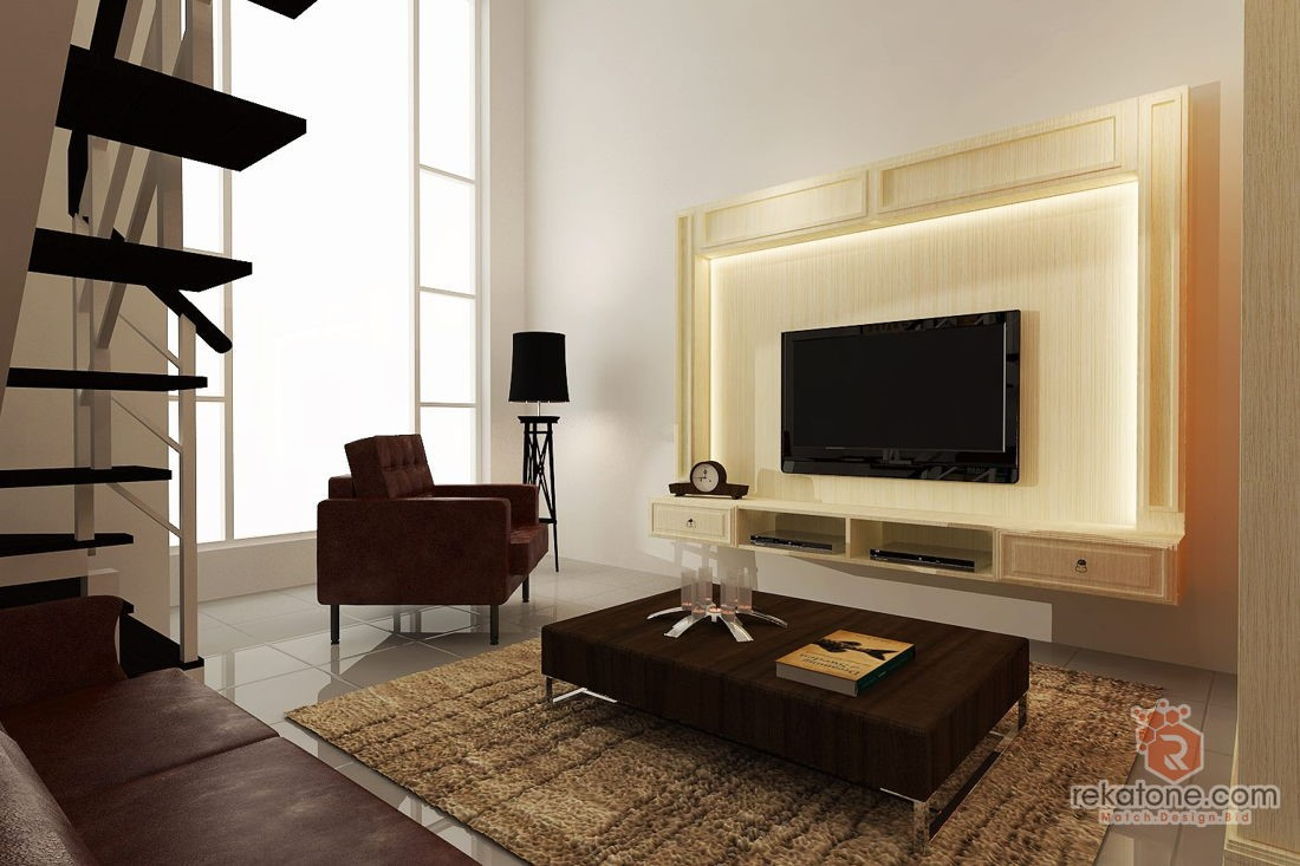 Living Room
The living room interior design, along with the kitchen and dining area, is separated from each other by a bar table, creating a lovely unit that is relaxing and practical. The vast and dimensional hallway allows you to enter each area through white doors that are in stark contrast to the coloured walls. Going into the intimate part of the attic, we found surprising bedrooms design, very distinct, but with the same level of elegance and luxurious interior design look to make it look very prominent and glam.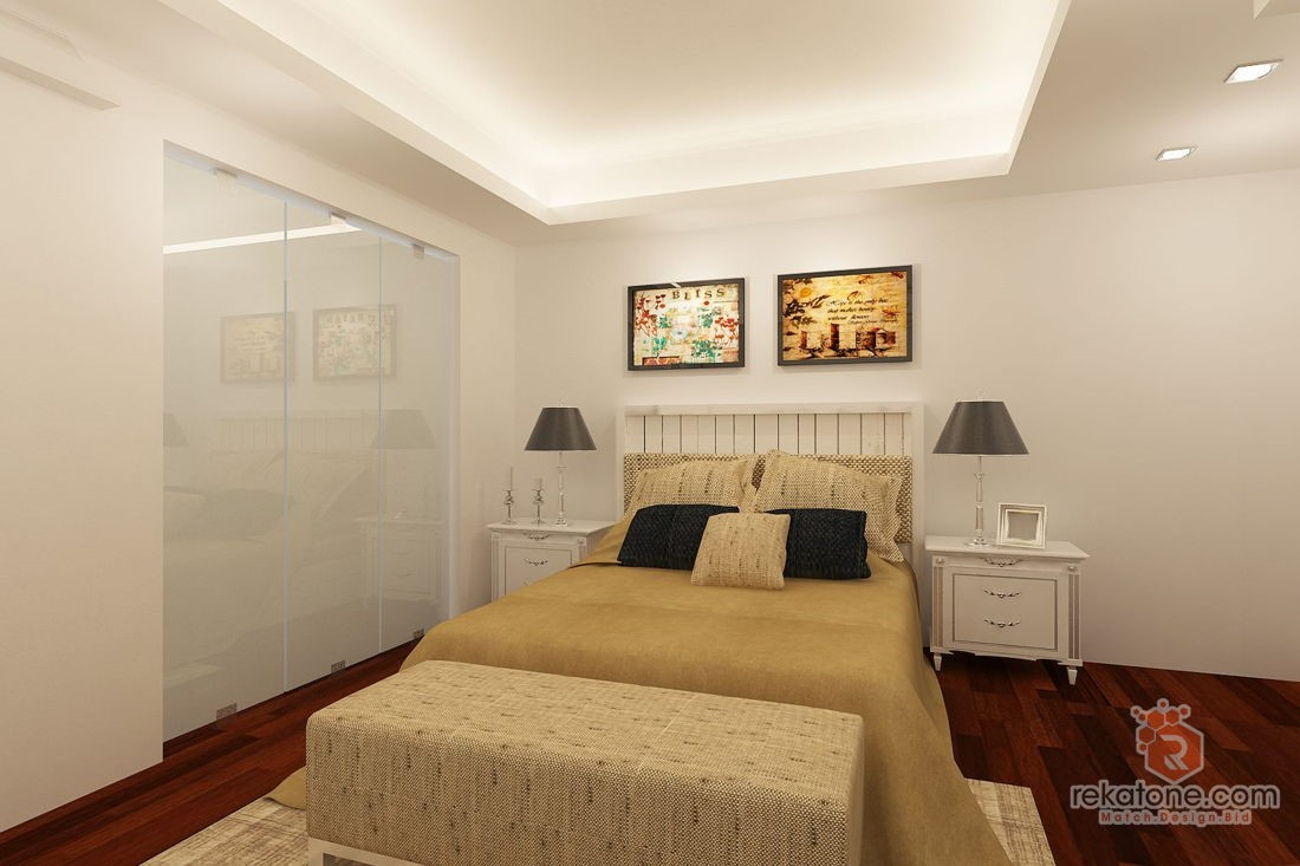 Bedroom
The shown bedroom is much lighter, with pieces of wood stacked on the walls giving space a rural and complete with the luxurious interior design aspect for their home interior design. The king-size bed placed in the middle of the room allows all the furniture to be well-exposed. This bedroom has a lighter tone with a combination of mustard and grey accessories decor which is in contrast with the white furniture and creating an oasis of relaxation for this modern interior design.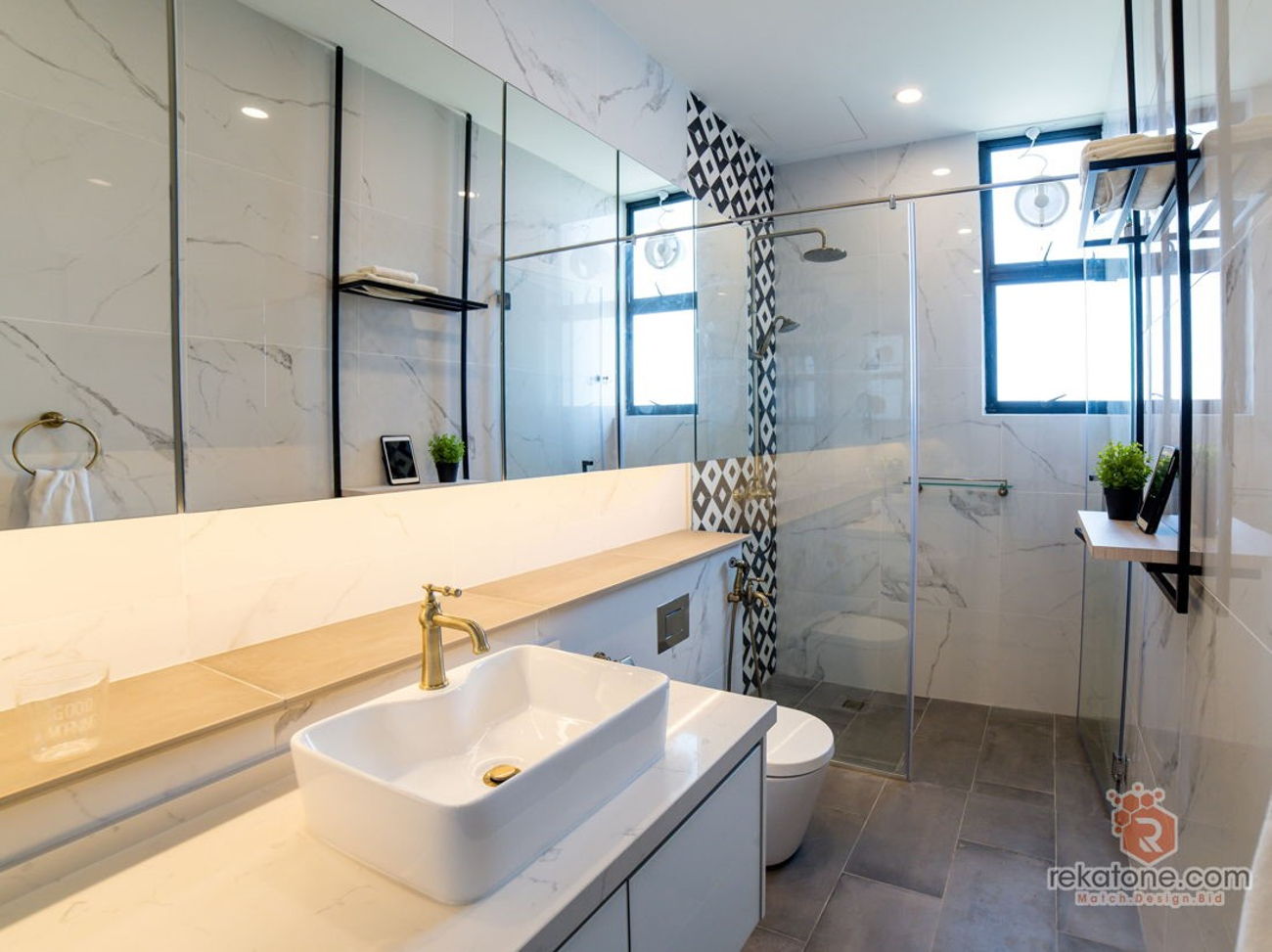 Bathroom
The overall style of the room will reflect the lifestyle of the owner and their colour choices. Everyone has their preferences in the colour palette: one may favour the colour of bright orange, the other may like darker tones. In most cases, the bathrooms are designed in a modern interior design, high-end interior design, classic interior design, or Scandinavian interior design. However, for a modern and exclusive look, you can choose a very minimalist interior design for your bathroom as it is an elementary concept and easy to maintain interior design.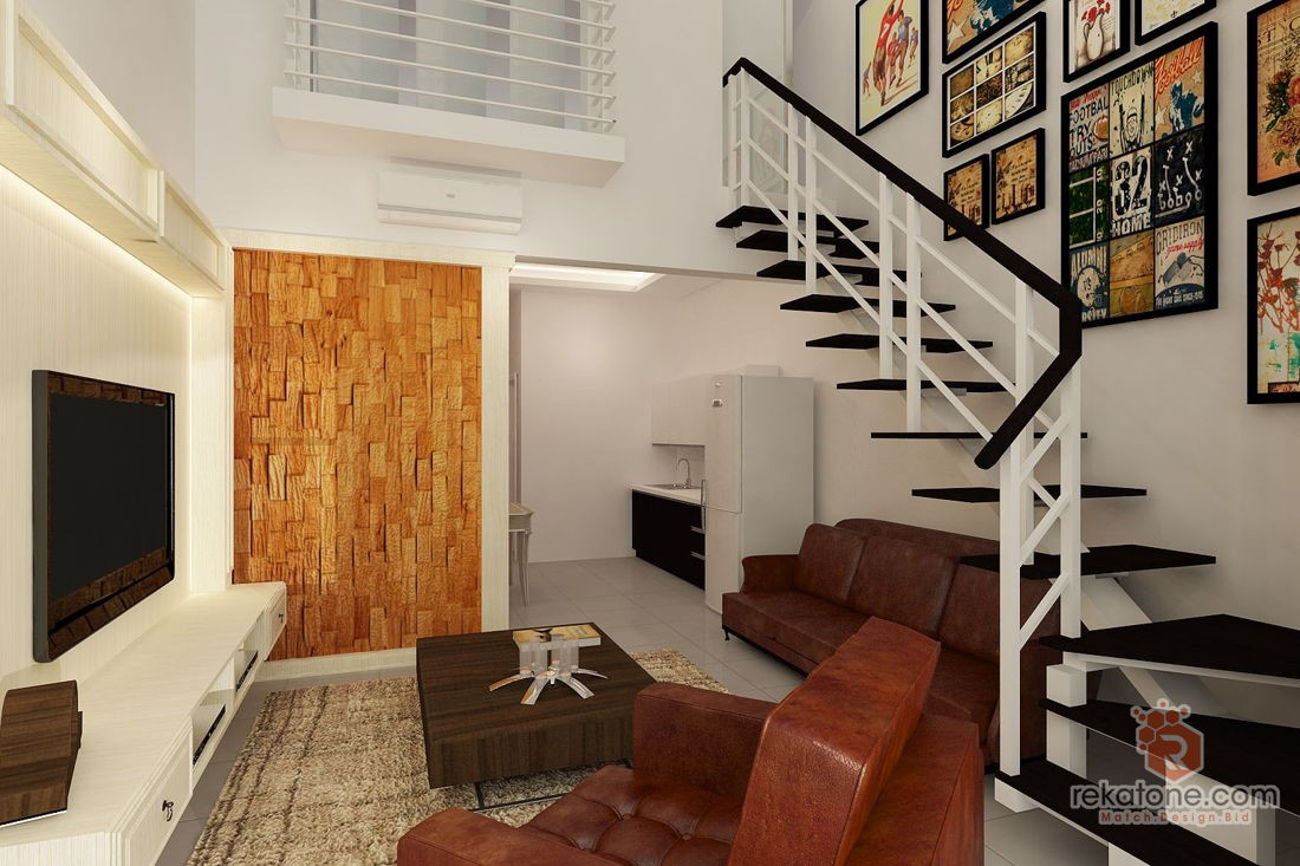 Kitchen
Even though you have limited space, it is still possible for you to have a compact kitchen with luxury themed design. It would help if you chose suitable cabinets with your kitchen's design so that every cooking utensils and food items can be placed in the cabinet, making it look neater and more orderly.
rekatone.com is the platform for you to achieve your desire interior design for your home. As known, the concept of interior design that we bring in this century certainly has its uniqueness and a variety of brilliant ideas can be shared with you. Without disappointing the customers, we always succeed in providing comprehensive interior design services. Not only for luxury SOHO interior design, but we also have a variety of latest and trending designs such as modern interior design, luxurious interior design, and bungalow interior design. With the help of our expert interior designers, everything can be realized. To know more details on the above design, you can contact us directly to fulfil your dreams.